Blue Knights Staff – Jonathan Halvorson (Visual Instructor)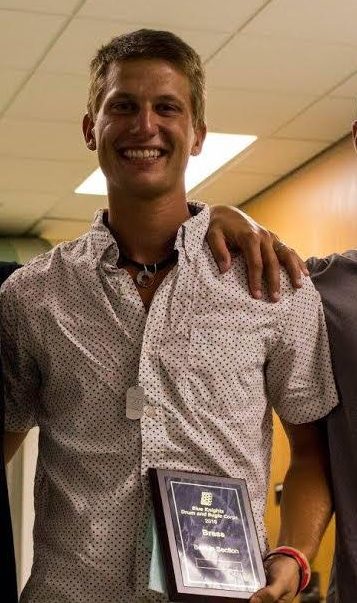 Jonathan Halvorson will be returning  for his  2nd  year with the Blue Knights visual staff. Jonathan will be entering his 2nd year as a visual instructor for the Blue Knights Drum & Bugle Corps. He is currently the Instrumental Music Director for the Holdrege Public Schools in Holdrege, Nebraska. Jonathan is a recent graduate of the University of Nebraska-Lincoln, where he earned his Bachelor of Music Education while studying trombone with Dr. Scott Anderson. While at UNL, he participated in the Wind Ensemble, Symphonic Band, Trombone Choir, and was the trombone section leader for the Cornhusker Marching Band.
Jonathan marched at the Blue Knights Drum and Bugle Corps in 2015 and 2016. He received the Brass "Best in Section" award during the 2016 season. Beyond drum corps, Jonathan can be found practicing his trombone, watching drum corps videos, and finding pictures of dogs on the internet.