Blue Knights to Replace Mobile Food Truck

UPDATE: We are getting close to our goal of having a NEW mobile kitchen ready to roll for the 2017 but we need your help to do it! Read below on how you can help make history for the Blue Knights before April 1st!
---
DENVER, CO – The Blue Knights will be replacing their mobile kitchen trailer after 25 years of service for a future Drum Corps International season.
What would your kitchen look like after 1.6 million meals?
The Blue Knights Food Trailer has served over 1.6 million meals and traveled over 250,000 miles in its many years of service.
"If your kitchen was built in 1992 and bounced around the country every summer during that time, would it need to be replaced?" said Keith Huffman, Volunteer Coordinator for the Blue Knights. "The BK Food Truck's bones are weak and fragile and it has earned its retirement!"
Over the last 3 years:
At least $5,000 in food has been thrown away due to broken refrigerators and freezers.
Upwards of $2,000 in repairs to freezers and refrigerators have been made.
The offline water storage wants to stay offline and requires a repair.
Not to mention:
Refrigerator space is typical of a family of eight. We have a family of 200!
2 of our 4 ovens are working consistently.
It requires use of the split rim tire, which is sometimes difficult to get serviced because of limited availability.
Hot oven doors open into restricted space.
Without air conditioning, cook staff experience working temperatures of 120 degrees or more.
Plus more items…
The BK Food Truck has outlived its usefulness and it is time to build a new one. But, we cannot do it alone.  Please consider making a 100% tax-deductible gift by clicking on the button below!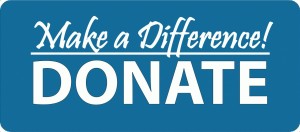 ---
Buy a Dot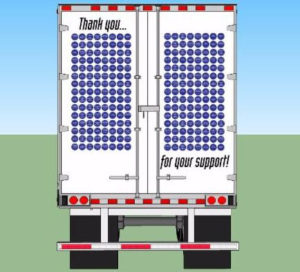 Ever wish you could go on tour but time and finances got in the way? Now you can follow the Blue Knights Drum & Bugle Corps on the road no matter where you are! How? By purchasing a Dot which will be placed on the NEW Blue Knights Food Truck.
Personalize your Dot below with your name or dedicate your Dot in memory of or in honor of someone:
We are giving you the opportunity to:
• Leave a legacy
• Leave evidence of your drum corps journey
• Leave a memory
• Leave a thank you honoring someone who supported/mentored you
• Leave a memorial to someone special

Click on the button below to customize your Dot and it will travel with the new Blue Knights Food Truck for the coming years: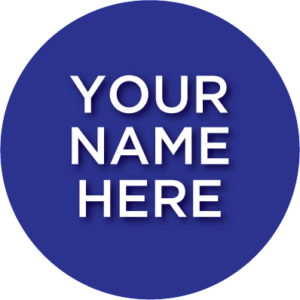 *Corporate Sponsors*: If you'd like your logo on the trailer to be seen by thousands across the country, contact Thelma for options at development@ascendperformingarts.org.
---
Buy a Shako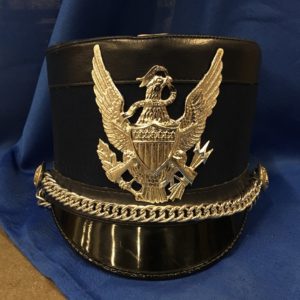 Buy a Blue Knights Shako hat (circa 1991-1999) for your drum corps collection! All proceeds will go to support the Blue Knights Drum & Bugle Corps replacement food truck campaign.
Click here or on the picture of the Blue Knights' Shako to get yours today. Please note that these are in limited number and won't last long so get yours before they are all gone!
---
Related posts: