Blue Knights Successful in 2015 Drum Corps Challenge

Denver, CO – The 2015 Rocky Mountain Rivalry "Drum Corps Challenge" has come to a successful conclusion!  Thanks to the donations from our BK Nation, we were able to beat our goal of $30,000 by raising $39,487.97!  This incredible outcome was only possible because of those who supported the Blue Knights.  Our supporters played a pivotal role in helping ensure that this year will be a moment in the Blue Knights history that will define the drum corps for years to come.  The Blue Knights Donor "Honor Roll" (below) includes not only alumni, but parents, volunteers, staff, fans and supporters of the Blue Knights–-a diverse group of people whose common ground is the wish to see programs like ours not only survive in the years to come, but thrive and grow. 
The Rocky Mountain Rivalry with the Troopers raised a combined amount of $53,662.97! While the Blue Knights won the challenge, the real winners are both programs, who will be able to use these generous donations to finish out the 2015 season strongly and be well prepared to begin planning for the 2016 season.  This money will be used to provide food and fuel for the drum corps on the road, as well as educational opportunities for future members as we move into recruiting for next season.  This also helps the Blue Knights program grow on and off the field.
 This year the Blue Knights took part in a much larger fundraising campaign. They went head-to-head with some of the world's best corps in the Drum Corps Challenge!  In this week long event, the Blue Knights accepted donations from all over the country in hopes that they would be victorious at the end of the week, and gain "bragging rights" over having the best Blue Knights supporters!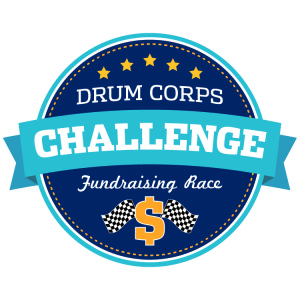 Click here to read about it.
Whether you donated $10 or $10,000, please know that we are very grateful for your support of the Blue Knights Drum & Bugle Corps, one of Ascend's programs dedicated to transforming hard working kids into high performance adults through the lessons that only competitive musical performance provides. The Blue Knights and Troopers would not continue to exist without the help of people like you!
Thank you again for all that you have done and continue to do to ensure programs like the Blue Knights and Troopers continue to be available for young men and women across the country and around the world.
_________________________________________________________________________
Blue Knights Drum & Bugle Corps
Donor Honor Roll
Ken Adams

Tory and Leslie Afzali

Dan and Becky Alexander In honor of Evan Alexander

Gregory Andersen and John Palazzo In memory of Dinah Owens and Dan Burke

Orlando and Janet Archibeque

Brenda Bates

Kurt Bauche In memory of Sue Bauche

Terri Beaman In honor of Don Conroy

Alden and Joyce Bedard

Cindy Beggs

Bruno and Mary Bergeron

Veronica "V"

John and Jenny Bertsch

Anonymous

The Boydston Family

Debra B

Kent and Patty Butler In memory of Beverly Hannigan

Emilio Carrillo

Bryce Chamberlain

Howard Champoux

Todd and Janiel Chivers

Deb Cook

Neil and Dyan Corvino

Rosalie Danskin In memory of Christopher Danskin

Paul and Michelle Deere

Laura DeNovi

David and Jan Derby

Antonio D'Lallo

Max Donaldson

Pat Doyle

Jim and Liz Eliassen In honor of Jeff Eliassen

Kathy and Rusty Elliott

Penny and Mike Evans In honor of Keenan Evans

Scott and Leslie Factor

Alex Factor

Sandy Ferry

Jon and Amy Fung

Victor and Thelma Fung

Lori and Ted Garcia

CJ Garcia

Pat Gembarowski

The Griess Family

John Griffin

Mary Nell Griffin

Darrell and Deb Griffin

Janie Hamman

Evan Harris

Jordan Helwerda

The Hensel Family

JP and Joan Herring

Don and Beverly Hewitt

Andrew Holifield

Keith and Ann Huffman

Leigh and Ben Huseman

International Control Systems, Ins (Jason Robertson)

Gilbert and Juliet Jimenez

Pam and Brad Kellen

Doug Kelley

Tony King

George and Lynn Lindstrom

Nicky Kroge and Tom Morgan

Gregory "GM" Kuzma In memory of Lt Col Myron Kuzma, USAF

Anonymous

Anonymous

Dallas Martin

Tammie and Bob May In honor of Glenn Ford

Keith Mersereau In memory of Opal Pulliam

Mike and Jessica Miller

Chuck Murphy

Scott Newell In memory of Gary Brattin

Seng Ng

Del Owens

Anonymous

Ward and Catherine A Pitkin

Paul Proctor

Phyllis and Joe Ratterman

Adrian Rivas

Shaun Roos

David Rowe

Lucas Sanchez

Cecile Sapienza

Angelo Sapienza

Cindy and GordonGordon Seeley

Russell Sielaff

Judith Skeen In honor of Aaron Bradford

Jordan Smelker

SSgt Trevor Solberg USMC

Kensie Stallings

Catherine Stevens

Sean Sweeney

Nhu Trinh

Cameron and Darby Ullyatt

Jeff and Julie Voris

Anonymous

Steven and Joanne Wille

Devon and Grayce Wilson

Shawn Wren In honor of someone

Mark and Sue Schultz

The Angells
Thank you to those who wanted to remain completely anonymous!
---
Related posts: