Corps Encore
Corps Encore, Utah's premier marching music event, is an exciting spectacle of sight and sound. Every summer, a variety of competitive junior drum and bugle corps from all over North America stop in Utah on their national tours in preparation for the DCI World Championships.
Held at Weber State University's beautiful Stewart Stadium, Corps Encore is a great night of affordable family fun and a Utah tradition. The day starts out at 11:30am with a parade in downtown Ogden and a drum corps exhibition at the Ogden City building on 25th Street at noon. Don't miss out on the Wasatch Mountain Drum Battle that begins at 12:15 pm. Then, come out to see the Blue Knights clinic as they rehearse in the stadium at 3:30 pm to 5:00pm. All these pre-show events are free to the public!
Join us on Thursday, July 7, 2016 as the world's top drum corps entertain an enthusiastic crowd and battle for top honors at Corps Encore.  Learn more about Corps Encore on the Corps Encore menu or click Buy Tickets button.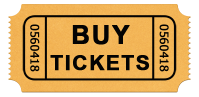 ---
July 7, 2016 – 7:00 PM
(Stadium box office opens at 2:00 PM, gates open at 5:30 PM)
Stewart Stadium
Weber State University
4100 South Taylor Avenue
Ogden, UT 84403
Stadium map »
Stadium website »
Performing Groups
(Listed in alphabetical order)
Battalion – Salt Lake City, UT (housed at Fremont HS)
Blue Devils – Concord, CA (housed at Grantsville HS)
Blue Knights – Denver, CO (housed at Ogden HS)
Cascades – Seattle, WA (housed at Weber HS)
Columbians – Pasco, WA (housed at Stansbury HS)
Gold – Oceanside, CA (housed at West Jordan HS)
Golden Empire – Bakersfield, CA (housed at Golden Empire HS)
Oregon Crusaders – Portland, OR (housed at Copper Hills HS)
Santa Clara Vanguard – Santa Clara, CA (housed at Bingham HS)
Thunder – Veradale, WA (housed at Tooele HS)
Schedule
11:30am – Parade in downtown Ogden on 25th Street
12:00pm – Drum Corps Exhibition: The Battalion Drum & Bugle Corps
12:15pm – Wasatch Mountain Drum Battle begins at Ogden City Center (*info below)
1:15pm – Wasatch Drum Battle ends
3:30pm – Open rehearsal in stadium: Blue Knights (FREE to the public!)
5:00pm – Run-through of show in stadium: Blue Knights
5:30pm – Stadium doors open
7:00pm – Opening Ceremonies
11:00pm – Scores announced
Tickets
Ticket are available at online here.
Group Tickets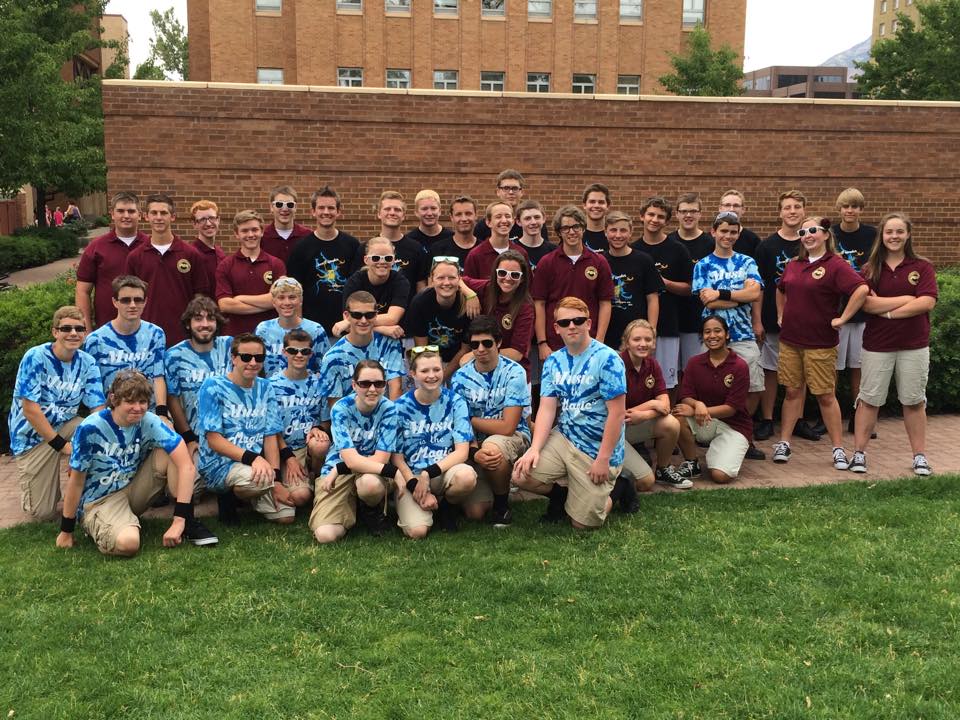 We love groups!  Group tickets are available for sale for any group, especially high school bands and other music education groups.
For groups 20-50, you get $5 off per ticket, 2 FREE tickets, and no processing fee (value of $3.50 each ticket).
For groups 51-100, you get $5 off per ticket, 4 FREE tickets, and no processing fee (value of $3.50 each ticket).
Wasatch Mountain Drum Battle
Enter your drum line into the Wasatch Mountain Drum Battle and performers (plus 2 instructors) earn FREE tickets to the Corps Encore show. Prelims will be in the Ogden City Center and Finals at Weber State University Stewart Stadium, at about 5:30pm. Deadline to enter is: June 23, 2016.
∴ Downloads:
Marketplace
Support the drum corps and purchase new apparel and souvenirs from the touring corps before and during the event. An extensive selection of collectables are available, ranging from t-shirts to audio/video products.
» Purchase Blue Knights merchandise online here.
Volunteers
We are seeking volunteers to assist with this event. Those who are involved in supporting the event may get free access to the show and the DCI Marketplace. Call (720) 460-0160 or email: Volunteer@AscendPerformingArts.org.