Corps Encore
Corps Encore, Utah's premier marching music event, is an exciting spectacle of sight and sound. Every summer, a variety of competitive junior drum and bugle corps from all over North America stop in Utah on their national tours in preparation for the DCI World Championships.
Held at Weber State University's beautiful Stewart Stadium, Corps Encore is a great night of affordable family fun and a Utah tradition. The day starts out at 9:00am with the BKXperience-Perform! Clinic at Weber State University open to middle school, high school and college band students interested in learning performance techniques and make friends. Also, the Spark! Ideas Conference will return for a 2nd year also at Weber State University. More details on these exciting events are coming soon. Come out to see the Blue Knights clinic as they rehearse in the stadium at 3:30 pm to 5:00pm. All these pre-show events are free to the public!
Join us on July 12, 2017 as the world's top drum corps entertain an enthusiastic crowd and battle for top honors at Corps Encore.  Learn more about Corps Encore on the Corps Encore menu or click Buy Tickets button.
---
 July 11, 2018 – 7:00 PM
(Stadium box office opens at 2:00 PM, gates open at 5:30 PM)
Stewart Stadium
Weber State University
4100 South Taylor Avenue
Ogden, UT 84403
Stadium map »
Stadium website »
Performing Groups
(Confirmed units listed in alphabetical order)
The Academy – Tempe, AZ
The Battalion – Salt Lake City, UT
Blue Knights – Denver, CO
The Cadets –  Allentown, PA
Columbians – Pasco, WA
Oregon Crusaders – Portland, OR
Pacific Crest – Diamond Bar, CA
Santa Clara Vanguard – Santa Clara, CA
Seattle Cascades – Seattle, WA
Troopers – Casper, WY
Schedule (Tenative)
9:00am – BKXperience-Perform! Clinic for band students of all skill levels
12:00pm – Spark! Ideas Conference for music educators
3:30pm – Open rehearsal in stadium: Blue Knights (FREE to the public!)
5:00pm – Run-through of show in stadium: Blue Knights
5:15pm – Stadium cleared
5:30pm – Stadium doors open
7:00pm – Opening Ceremonies
11:00pm – Scores announced
Host Schools for 
Corps Encore
BKXperience-Perform! Clinic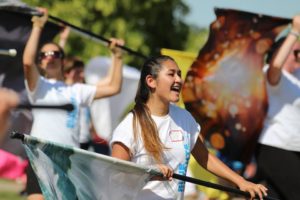 Ascend Performing Arts will present a marching band clinic entitled BKXperience-Perform! as part of its Ascend Education program. This clinic will be held at Stewart Stadium on the day of Corps Encore show at Weber State University from 9:00am to 5:00pm. 
Students will learn performance techniques from the world class Blue Knights staff!

Tickets
Ticket are available by clicking here. Have a question?  Email tickets@ascendperformingarts.org or call 888-306-DRUM.
Group Tickets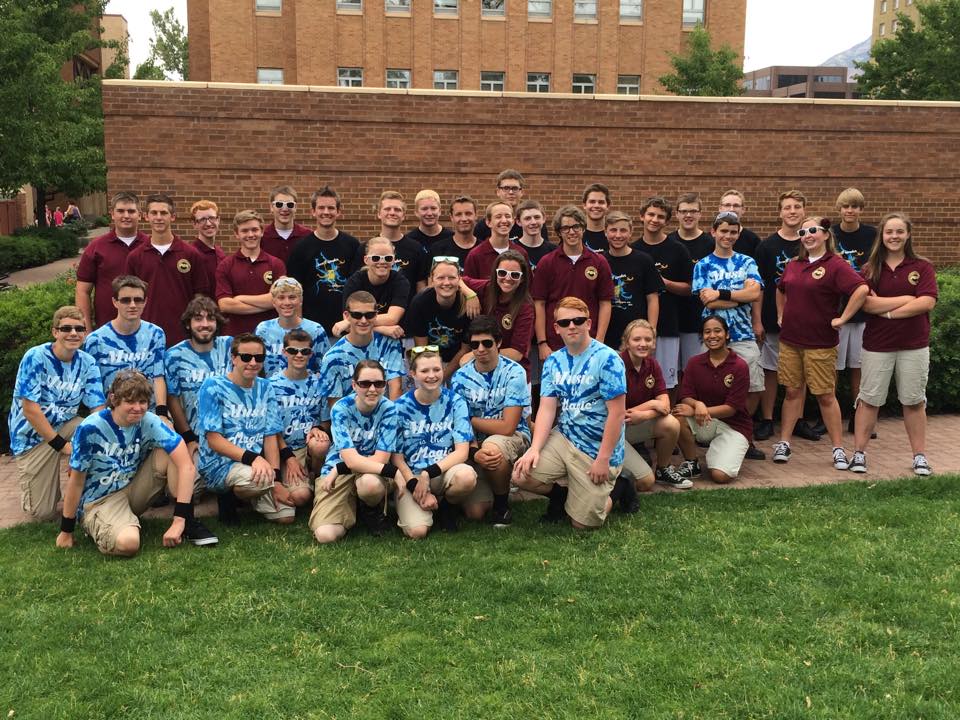 We love groups!  Group tickets are available for sale for any group, especially high school bands and other music education groups. Click on "Group Tickets" button below to request group tickets for your group.
For groups 20-50, you get $5 off per ticket, 2 FREE tickets, and no processing fee (value of $3.50 each ticket).
For groups 51-100, you get $5 off per ticket, 4 FREE tickets, and no processing fee (value of $3.50 each ticket).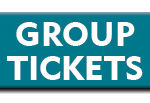 Exhibitors
Would you like to have an exhibitor booth to promote your company or organization at the big show that would get exposure to nearly 10,000 people? The Exhibitor Fee will get you a 10'x10′ space that you can set up a pop-up tent or trailer, be recognized in the event program book, mentioned by show announcer during in-stadium announcements and recognized on the stadium jumbotron. There are special rates for nonprofits, performing arts circuits, and Blue Knights alumni. Please note that space is limited!
» Click to become an exhibitor Vendor Booth Request.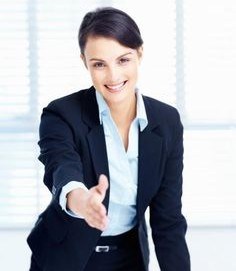 Marketplace
Support the drum corps and purchase new apparel and souvenirs from the touring drum corps before and during the event. An extensive selection of collectables are available, ranging from t-shirts to audio/video products.
» Purchase Blue Knights merchandise online here.
Volunteers
We are seeking volunteers to assist with this event. Those who are involved in supporting the event may get free access to the show and the DCI Marketplace.
» Call (720) 460-0160 or email: Volunteer@AscendPerformingArts.org.