Friendship Cup
The Friendship Cup Scholastic Marching Band Competition is dedicated to furthering the education and growth of young people through the participation in performance events for programs of all levels to achieve and grow.
About the Friendship Cup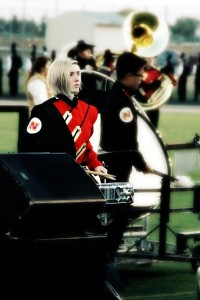 Founded over 10 years ago, the Friendship Cup serves as a competitive circuit for scholastic marching band programs in the Rocky Mountain Region. Produced by Ascend Performing Arts, the Friendship Cup competitions allow bands to compete with other similarly-sized units, not based on school classification.
2017 Fall Season

:
1. Saturday, September 16, 2017 at Englewood High School (Clinic & Show)
2. Saturday, September 23, 2017 at Fountain Fort Carson High School (Show) *NEW LOCATION*
3. TBD at Prairie View High School (Show)
4. TBD at Aurora Public Schools Stadium (Show)

---
Staff
George Lindstrom, Director of Ascend Events | george.lindstrom@ascendperformingarts.org
Doug Kelley, Ascend Events Operations Manager | doug.kelley@ascendperformingarts.org
GM Kuzma, Director of Education | gm.kuzma@ascendperformingarts.org
Office: 303.777.1937
---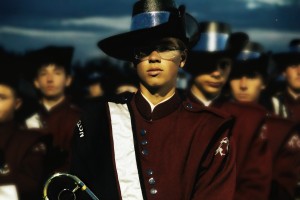 GENERAL POLICIES AND PROCEDURES
Eligibility is open to all high school bands. Each competing member must be a properly enrolled full-time student at the school represented by the band, or a student at the feeder school of the participating high school. Each competing member must also be in good academic standing, in accordance with each school district's academic rule of eligibility.
There are four classes of band size field competition. Class A is 0-40 performing members; Class AA is 41 – 70 performing members; AAA is 71 – 100 performing members and Class AAAA is more than 100 performing members. Bands may opt to be in a larger classification if they wish, however, no shifting of classes will be allowed after the schedule has been published. These classifications will apply to preliminary competition only.
CONTEST PROCEDURES
Each contest will have prelims and finals performances. The first two highest scoring bands in each class will be in finals with the next highest scores filling the remaining positions to 12 bands for finals.  Each finals contest will have 12 bands. Bands will perform in the preliminary competition, in the reverse order of the postmark date of entry, with the 1A class going first, 2A second, etc. In finals, bands will perform in reverse order of their scores from the preliminary competition (low score to high score) regardless of class. Judges will be a national panel based upon their competence and integrity.
ENTRY FEES
Each entry fee is $350 per band show. Take a 10% deduction off each entry if entry and payment is sent, faxed or emailed no later than June 1, 2016 (for a $315 early bird payment amount). Payment is expected with the entry form. We accept credit card, check, money order or school purchase orders. Please make payment to "Drums Along The Rockies". The contest shall be limited to no more than 28 bands per show. Entries shall be accepted by postmark dates order until the contest is full. The deadline for the contest shall be three weeks in advance of the event. If a band enters and wishes to withdraw, a refund (less 10%) will be given if the contest has a waiting list and the band can be replaced. If the band cannot be replaced, no refund will be given.
TICKETS/STAFF PASSES
Tickets will be available at the gate the day of the event. Staff passes for each band will be issued by Colorado Bandmasters Association. Colorado Bandmasters Association Director and Staff passes will be honored. Passes for bus drivers and truck drivers will be available at check in. Pit percussion personnel may enter and exit with the band, however, they will not be allowed in the audience area. For anyone not joining CBA, Friendship Cup passes may be obtained for you, your staff and your support team.
GENERAL SCHEDULE
The preliminary contest will begin at approximately 9:00 am. Finals will begin at approximately 6:30 pm depending on number of entries. Bands will be scheduled at 15-minute intervals, with periodic breaks for adjudicators.
The contest area will be a regulation size football field. The fields will have regulation high school football markings. Numbered yard markers will be placed every 10 yards. Contest area will be extended 5 yards beyond the front side line.  Dropped equipment will not be penalized and may be retrieved by any competing member or by that band's designated "retrievers." Boundary lines violations will be per CBA rules.
The following awards will be given:
• Prelims: 1st, 2nd & 3rd place in each class.
• Finals: Sweepstakes will be awarded to the band with the highest total score regardless of class. Second and third place trophies will be awarded. All finalists will receive a plaque.
• Each band will receive a DVD of their prelim performance.
• Any applicable copyright laws for the performance and/or arranging of music for each band's performance are the responsibility of each participating band. Please follow CBA guidelines.
RULES AND JUDGING SUMMARY
Each competition will require one adjudicator for each of the captions. They will adjudicate each band from the:
• Individual Music Performance – Field Level
• Ensemble Music Performance – Press Box
• Music Effect (2) – Press Box
• Individual Visual Performance – Field Level
• Ensemble Visual Performance – Press Box
• Visual Effect – Press Box
• Timing & Penalty – Field Level
Adjudicators will provide dialogue commentary, responding to each aspect of the band's performance.  Commentary will be of a constructive nature, which will reinforce the learning process. Each band will receive a score based on a total possible 100 points computed to the nearest tenth of a point. CBA scoring format will be used.
FIELD ENTRANCE AND EXIT
Field entrance may be made from the back of the field or the end zones. (Refer to Field Diagram in the final information). Field Exit must be made to the front or end zone lines.  Bands will be scheduled at 15-minute intervals with appropriate judge's breaks.  A 3A, 4A or 5A band is required to perform a minimum of 7 minutes per CBA Rules. Bands in class 2A are required to perform a minimum of 6 minutes. Bands in class 1A are required to perform a minimum of 5 minutes. All band size show classifications are required to perform a minimum of 7 minutes.  Timing starts immediately after the announcement concludes. At 3 minutes and 15 seconds into their interval time, the announcer will announce the band and the band may start their performance.
At no time will non-competitive personnel be permitted on the contest field during a band's performance, except for the designated retrievers, prop personnel and designees.  Total time is 15 minutes, which included entrance, warm-up, performance and exit. Total time will start when the first representative of the band steps on the field, which may include performers, adult setup crew or anyone associated with the band. Total time ends when the last representative of the band exits the field.
Penalties: Per CBA Rules.
Penalties may be assigned by the contest coordinator (at his or her discretion) for any extraordinary behavior by any band member, staff member or anyone connected to the performance of the band for which there is not a specific rule or penalty.
ALL SHOWS ARE SPONSORED BY THE VARIOUS BAND BOOSTER CLUBS AND ASCEND PERFORMING ARTS
Questions:
Call: George (303) 424-6396