Friendship Cup Marching Band Competition Registration Open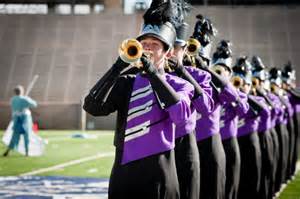 DENVER, CO – With the fall season around the corner, there are several opportunities for Colorado bands to test their skills in one of Ascend Performing Arts' Friendship Cup scholastic marching competitions.  All Friendship Cup events are based on "band size" and not school classification.
There are three dates to choose from:
1. Saturday, September 12, 2015 hosted by Englewood High School with a clinic during day time (for 16 bands). Evening band contest. Includes percussion and comments by clinicians. (Click here to learn more…)
2. Saturday, September 26, 2015 hosted by Smoky Hill High School.
(Click here to learn more…)
3. Saturday, October 17, 2015 hosted by Prairie View High School.
(Click here to learn more…)
Read more about the contest procedures, entry requirements, show day schedule, judging system, awards and logistical details here.
All shows are sponsored by the various band booster clubs and Ascend Performing Arts.
Related posts: