Blue Knights Bingo!
Play Bingo!
Do you live in Denver or Boulder? Come play Blue Knights Bingo and bring your family and friends! Our Blue Knights organization receives about 20% of our budget from bingo so when you play, you win AND you help support the performing arts!
| | |
| --- | --- |
| Wednesday Evenings: | 7:00 PM Game (Doors Open: 6:00pm) |
| Friday Evenings: | 7:30 PM Game (Doors Open: 6:00pm) |
| Location: | The Bingo Company 6520 Wadsworth Arvada, CO 80003(map) |
Join our Blue Knights Bingo Hall Facebook page to get the latest updates on prizes and cash winnings!
---
FREQUENTLY ASKED QUESTIONS:
Q: Who runs the Blue Knights Bingo sessions?
A: The Blue Knights Bingo sessions are run by the Blue Knights Boosters who consist of volunteers and performers of the Blue Knights Percussion Ensemble​ and the Blue Knights Drum & Bugle Corps​.
Q: How much does it cost to play Blue Knights Bingo?
A: Every session has a $10.00 buy in and $1.00 per pack. You can also purchase extra Double Actions as well as Progressive. PHD's can be purchased to play too. Bingo players can play "progressive jackpots" as well as "pull tabs" and other winning games at Blue Knights Bingo.
Q: How do I pay for Blue Knights Bingo?
A: We accept cash and checks. There is also an ATM is available.
Q: How old do I have to be to play bingo?
A: By state law, a person over 18 must buy and accept any winnings.
Q: Can my children come to play with me?
A: We allow children 8 years and older as long as they are accompanied by an adult.
Q: What do I do when I get a bingo?
A: Yell "Bingo" and a club representative will verify your card numbers. Don't be shy – yell loud. You will get paid for you winnings immediately for most games. Sometimes a club must issue the winnings via check for larger pots.
Q: Is there a winner of every game?
A: Yes, every game has a winner. If there is more than one winner, the cash payout is split evenly amongst the winners.

Q: Can more than one person win a single game?

A: Yes, if more than one player has matched the pattern at the same time, there is more than one winner. The cash payout for the game is split evenly among the winners.
Q: What is a progressive jackpot?
A: A progressive jack is a jackpot that builds per session based on headcount and a percentage of the buy in. It grows over time and can max out at $15,000 in the State of Colorado. The Blue Knights Bingo will hold a "must-go" to give away this progressive at a point in which they determine.
Q: Can I bring my own food or drink?
A: Outside food is not allowed in the hall. However, there is a snack bar that sells all kinds of food: Hot Dog, Bratwurst, Corn Dog, Pizza, French Fries, Chicken nuggets, Mexican Hamburger, Chili burger, Taco Plate, Taco, Tostado, Burrito, Chicken quesadilla, Nachos, Hay Stack, Red Chili bowl, Green chili bowl, Pretzel, Hamburger, Cheeseburger, Turkey Sandwich, Grilled Cheese, Ham & Cheese, BLT, Egg Salad, Club Sandwich, Tuna Sandwich, Chicken Salad, Pepsi, Diet Pepsi, Dr. Pepper, Diet Dr. Peppers, Sierra Mist, Pepsi One, Root Beer, Mountain Dew, Lemonade, Raspberry Brisk Ice Tea, Bottled Water, Coffee, Hot Tea, Green Tea, Juice bottle,Ice cream bars, Candy bars, Popcorn and more!
---
Volunteer
We run two sessions per week on Wednesday and Friday evenings. Anyone over the age of 14 may work these sessions. To schedule a work session, contact our Games Manager (info below) or use click on the link to find an open session. Sign up now by clicking here!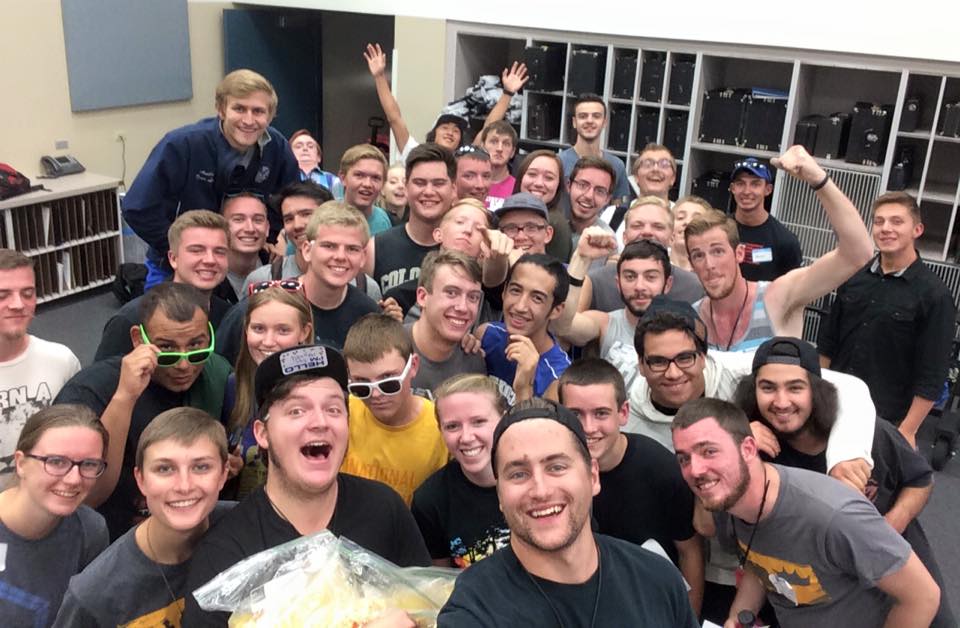 | | |
| --- | --- |
| Wednesday Evenings: | 7:00 PM Game (Report Time: 6:00 PM) |
| Friday Evenings: | 7:30 PM Game (Report Time: 6:00 PM) |
| Location: | The Bingo Company 6520 Wadsworth Arvada, CO 80003(map) |
|  Click Here to Sign-Up: | |
If you can help out with the bingo sessions, we would really love to have you there!
Think of bingo as one of the ways you can support Ascend Performing Arts with your volunteer time. The types of jobs are:
Caller: Trained position, but it only takes a few minutes. All the instructions are written down, and there is a staff person on duty at all times to help if you need it. It's all automated, so you just push buttons and call the bingo balls on a headset microphone. Very simple to learn.
Cashier: This one requires more training and is best suited for someone who can work on a regular basis. We provide the training, and written instructions are available for this position as well.
Pickles Cashier: Minimal Training.  Work with the pickle sellers providing more pickles, receiving cash, and tracking sales.
General Workers: No training is required for this, and anyone age 14 or over is qualified for this position. This entails selling pull-tab games (called Pickles). Most pickles are $1.00 each, and it's not a hard-sell. They come to you to buy. All you have to do is count out the number of pickles they want and collect the money. There are 3 busy times (before bingo starts, at intermission, and immediately following the session). There is some down time so you can visit with other workers or purchase food from the concession stand and have dinner or a snack.
Games Manager Contact Information:
---