BKXperience-Denver (Dec) Camp Report

DENVER, CO – The Blue Knights held their second 3-day Audition Xperience weekend for the 2015 season with over 200 attendees–setting another record attendance for December Camps for the Blue Knights. The BKXperience camp was held at Rachel B. Noel Middle School with a number of member contracts and call-backs offered for 2015 in the Brass and Color Guard sections.
"This weekend was one for the history books for the drum corps," said Blue Knights Executive Director, Mark Arnold.  "I saw so many talented performers–more than we've ever seen at an audition camp weekend.  That really shows promise going into the coming 2015 season.  I'm very excited to see the next edition of Blue Knights come together!"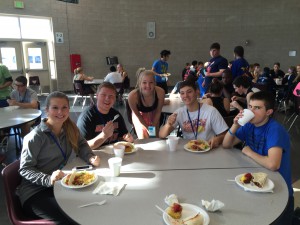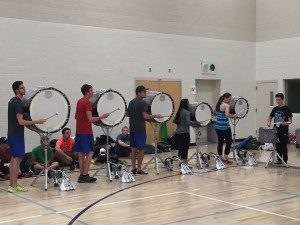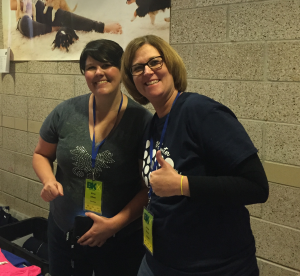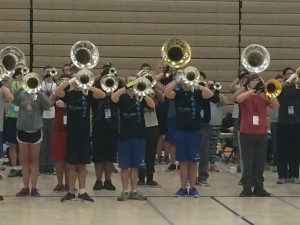 This BKXperience camp was the final one for the Blue Knights Color Guard as they will not return until April Camp for those members who wish to participate in the Winter Guard International (WGI) season for the next four months.
"This weekend we learned a lot of dance and flag combinations along with the technique we do here at the Blue Knights," said Sarah Pichardo, from El Paso, Texas now entering her 5th year with the Blue Knights Drum & Bugle Corps.  "The expectations from our caption head for the Color Guard this year is to be undeniable and to always give it your all."
The Blue Knights have now held six Audition Xperience camps for the 2015 season with the two-fold purpose of holding auditions and to educate those who wish to become better performers.  This weekend's participants were evenly represented among brass, percussion and color guard sections of all levels of training and skill.  Some of those participants were returning from previous BKXperience events in November.
"This camp we learned more brass fundamentals and playing technique," said Nicole Miswell, first year BKXperience attendee and mellophone player from Denver, Colorado. "While I didn't get offered a member contract, I did get a call-back for January Camp so I am excited to see where that goes!"
Next up: The next 3-Day Blue Knights "call-back" Audition Xperience Camp (for Brass and Percussion only) will take place in Denver, CO on January 16-18.  Visit our Audition Experience page to learn more and register now.