2016 Friendship Cup Recap

DENVER, CO – The Friendship Cup Scholastic Marching Band series, hosted by Ascend Performing Arts, concluded this month with preliminary and finals competitions at Prairie View High School, in Henderson, CO.  The first Friendship Cup show was hosted in September at Englewood High School.  In total, 24 bands with more than 1,500 high school students participated in the Friendship Cup contests and the bleachers were filled with more than 1,400 spectators.
Get scores, recaps and more for the shows:
Friendship Cup – Englewood 2016
Friendship Cup – Prairie View 2016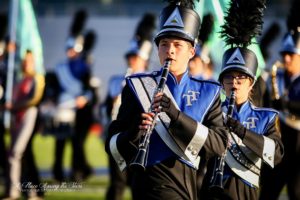 The Friendship Cup Marching Band series is unique in the state of Colorado, as bands in competition are classified by band size, not school size.  This allows bands in the state to compete against similar-sized bands, regardless of the size of their school. The Friendship Cup series also features an educational clinic for participating bands, usually held at the first show of the series.  This year, the clinic was held in conjunction with the show at Englewood High School.  Each band received a 45-minute consultation on marching, playing, and performing by a team of judges followed by a 45-minute practice time on a nearby athletic field.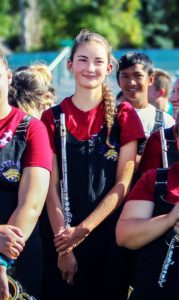 Blue Knights Leadership Xperience
Ascend Performing Arts (APA) also held an optional BKXperience leadership clinic for drum majors and student leaders of all participating bands.   Alex Factor and C.J. Garcia, recent alumni of the Blue Knights Drum & Bugle Corps, hosted the Xperience and have been key players in assisting APA with educational opportunities for the past two years.  They also led a student leadership clinic for participants during the recent BKXperience-Perform! clinic held on the day of Drums Along the Rockies.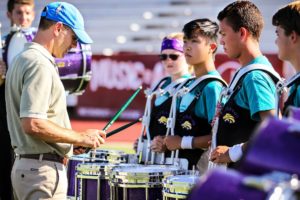 Special Recognition
Special thank you to our Band Booster partners from Englewood High School and Prairie View High School, the Blue Knights alumni who worked, our amazing Friendship Cup support staff and volunteers and to all of the band directors and music educators who helped ensure the Friendship Cup series was a huge success in the fall of 2016.