2017 Blue Knights Drum Majors Announced

DENVER, CO – The Blue Knights Drum and Bugle Corps is pleased to announce their 2017 Drum Major Team: Diane Huseman, Sarah Jones and Daniel Belcher. All three drum majors went through a rigorous audition and interview process over the last two months at the BKXperience-Audition! Camps in Denver. They were selected based on their attitude, conducting skills, strong leadership traits, and ability to commit to the Blue Knights Drum & Bugle Corps for the coming Drum Corps International season.
---
Diane Huseman, is returning for her third year with the Blue Knights and will age-out in 2017.
She is from Carrollton, Texas and marched trumpet with the Blue Knights in 2015. She is currently attending the University of North Texas, majoring in Music Education. Her goal is to become a band director some day. Being a Blue Knights drum major allows her to share her passion for music with the drum corps and the audience. Diane will be aging-out this season.
Diane spent two years as a trumpet player and two years as a drum major for Creekview High School, as well as three seasons performing on trumpet for UNT's trumpet section, the latest as a trumpet section leader. Diane is a Music Education major with a concentration in trumpet and is a member of Sigma Alpha Iota, a national women's fraternity.
Diane shares her thoughts about returning with the Blue Knights:
"For me, choosing a drum corps was a lot about 'What kind of band director do I want to be?', after watching the brass and visual staff teach us, the admin team care for us and the audience's respond to the product we put out there, I felt that the Blue Knights Family was the environment I wanted to bring to my band hall," she said.
"I am so excited to be an age-out. Each year is always a culmination of all the experiences one has built, so I am excited to see how I can serve the corps and apply all the things I have learned in my three years of drum corps."
---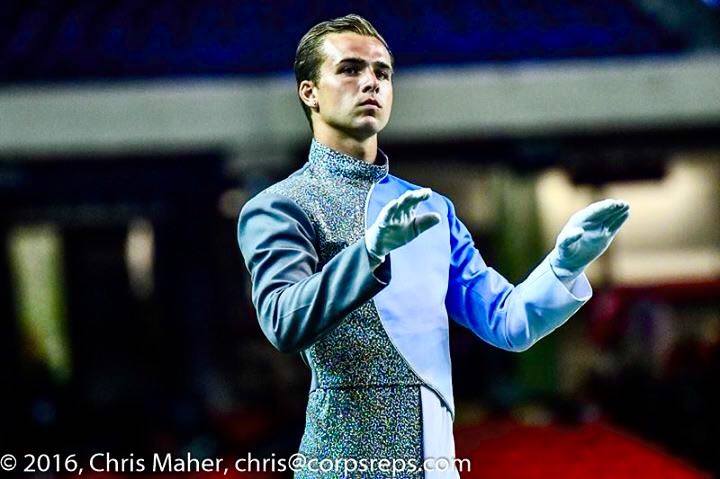 Daniel Belcher is returning for his second year with the Blue Knights, where he will continue serving as a drum major for the 2017 season.
Daniel is currently an Aerospace Engineering student at the University of Cincinnati, and teaches as a technician at the Kettering Fairmont High School Marching band. He is also returning to the Rythym X Winds for his third season as a baritone and euphonium player.
Daniel currently holds a Gold and Silver World Class Independent WGI medal, and is excited to return to the Blue Knights.
"Drum corps is the most human I have ever felt," said Daniel, "It brings you to a pure state of being, where you can truly become intimate with yourself. Getting up everyday and bonding with other people on a level you might not have ever reached before, working harder and performing more beautifully than you might have ever before and enjoying life more than you have ever before."
"The Blue Knights is truly another home for me, I have met so many wonderful, talented and inspiring people so far, from the members, to staff, to volunteers and everyone involved," he said.
---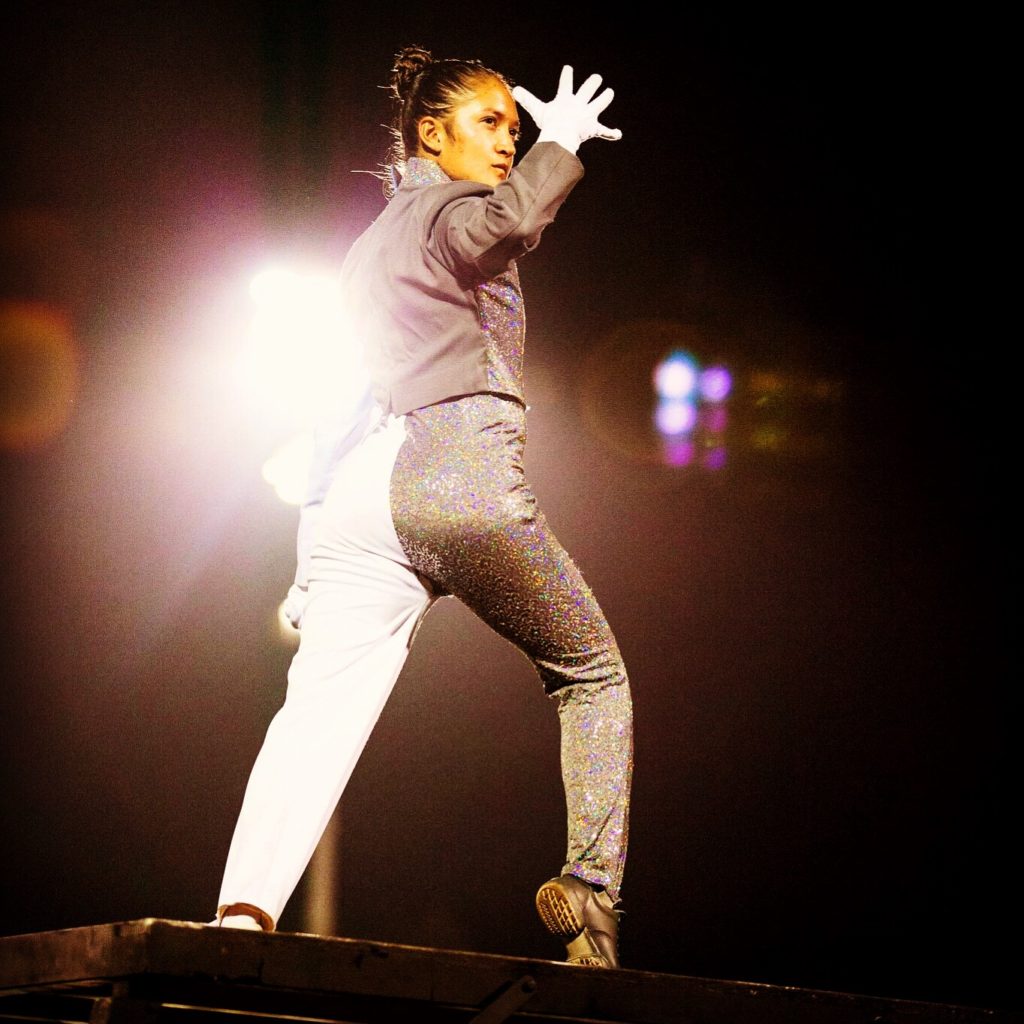 Sarah Jones will be returning to the Blue Knights for her second season as a drum major.
Sarah is originally from Huntington Beach, California and moved to Colorado in 2007, she is now attending the Colorado School of Mines studying Engineering Physics with a minor in applied mathematics.
Sarah began her marching career in eighth grade at her local high school and marched there for five years, and was the drum major for her last two years.
"Marching in drum corps is an opportunity to reach further than expected," said Sarah. "Drum corps is unique in the sense that it requires focus and dedication for all hours of the day over the season, and in turn it displays what can be accomplished by a dedicated group of individuals who learn to operate as just one small part of a larger whole. The show that we create in drum corps is a product of individuals becoming a cohesive unit – one which excels further than any individual could alone. In my mind, the Blue Knights is a drum corps that strives to elicit a unique emotional response from every person we come in contact with. In my case, we were entirely successful, as my mindset is forever changed because of the dedication and personal inquiry this corps inspires."
Diane, Daniel and Sarah are just a few of the hardworking young people in the marching arts, who choose to give back to the Blue Knights and to their friends that inspired them. They are humble, selfless leaders who will influence generations to come. We are proud to welcome them to the team and look forward to another great year for the Blue Knights in 2017.
---