Ascend Announces 2015 Communications & Marketing Internships

DENVER, CO – Ascend Performing Arts is pleased to announce the Communications & Marketing interns for the 2015 season.  This is the first year for the new internship program that expands on the growth of Ascend Performing Arts' mission to "elevate life performance" in support of all Blue Knights ensembles, Ascend events and education clinics and camps.
During the spring, their tasks will include generating content from the percussion ensemble Rocky Mountain Color Guard Association, Rocky Mountain Percussion Association, and Winter Guard International tours and the drum and bugle corps camps, authoring articles about the percussion ensemble's progress on tour and conducting interviews.  They will also work on generating content from the drum and bugle corps tour, authoring articles about the drum and bugle corps' progress on tour and conducting written and video interviews.  In addition, they will assist with the marketing, ticketing and promotions of Ascend events such as Drums Along The Rockies and Corps Encore.
These new team members will use their experience working with Ascend to advance their academic careers by not only gaining college credit but will gain unique communications and marketing experience.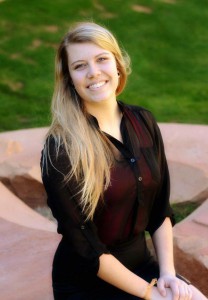 Sarah Anderson is graduating with a Bachelor's of Science in Communication from Arizona State University in May 2015.  Her experience in the marching arts consists of 3 years with The Academy Drum & Bugle Corps color guard (2011-2013) and has aged-out with the Blue Knights Drum & Bugle Corps color guard in 2014.  Sarah is currently marching her third season with the world class Winter Guard International finalist FeniX Independent winter guard under the instruction of Brandy DuBose, Rob Jett, Emalee Kengott and Adam Selby, all of whom are current Blue Knights Drum & Bugle Corps Color Guard staff.
In addition to her experience with color guard, Sarah has been surrounded by an entire family of musicians and has played both the piano and violin since early childhood. Sarah is very excited about what this summer has to offer and will now have an opportunity to look at the other side of things, from a previous insider's perspective.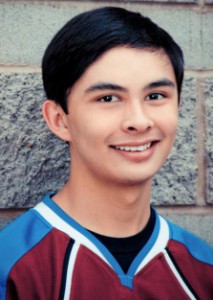 Stephen Bates' involvement with Ascend Performing Arts includes membership in the Blue Knights Percussion Ensemble in 2014 and 2015.  He is pursuing a Communications degree in Digital Film-making at the University of Colorado at Colorado Springs, where he also works as a graphic designer/marketing coordinator.
Stephen co-founded Tomahawk Percussion in 2014 with fellow Blue Knights Percussion Ensemble member, Tom Griess. Tomahawk Percussion was founded to provide resources, support, and a community for those involved in the marching arts.  Outside of school and music, Stephen was TIME Magazine's Person of the Year in 2006, is a shareholder/part owner for of the Green Bay Packers, and has had his name engraved into NASA hardware that has flown into space.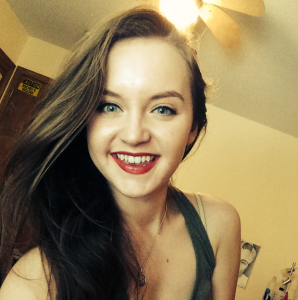 Rachel Hanna is a native of Des Moines, Iowa and is currently pursuing degrees in Communication and English at Truman State University, located in northeast Missouri.
Rachel has been a passionate supporter of music and the marching arts for many years; she performed in Truman's Statesmen Color Guard in 2014 and has been involved in various choirs throughout her life. She continues her involvement in Truman State's music department through Sigma Alpha Iota, a national music sorority. She is excited to combine her professional communication interest with her love for the arts as a member of this brand new internship team.
To learn more about the Ascend Performing Arts internship program, click here.