ASCEND ANNOUNCES BKPE PROGRAM LEADERSHIP FOR 2017

DENVER, CO – Ascend Performing Arts is pleased to announce the Blue Knights Percussion Ensemble program leadership for the upcoming 2017 season.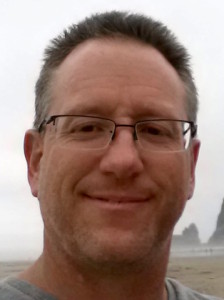 Mike Nevin will return to the Blue Knights for his 2nd season as the BKPE Program Director and Staff Coordinator. Mike wrote original compositions which were performed by the Blue Knights Percussion Ensemble and arranged the front ensemble music from 1995-2006 and 2009-2011. He was also the head front ensemble instructor from 1995–2006. During that time, the ensemble won the WGI Independent World Championships in 1999, 2000, and 2003.
Joining the management team this year will be Alyssa McCollum in her new role as BKPE Ensemble Manager where she will be responsible for coordinating all administrative support for members and logistics for rehearsals, shows, and the WGI tour to Dayton. In addition, she will help manage BKPE's budget and finances, coordinate instruments and equipment with sponsors and suppliers, as well as organize volunteers.
"Alyssa has been working well as an Administrative Assistant for Ascend Performing Arts over the past year and has proven herself capable of increased responsibility," said Mark Arnold, Executive Director of Ascend Performing Arts. "We are very excited to get her more involved with an ensemble she knows well as a past member."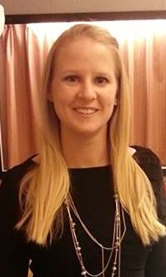 Alyssa has a long-time performer of the Blue Knights Percussion Ensemble from 2003 to 2006 (BKPE Independent Open in 2003, BKPE Independent World 2004-2006). She was also in the Blue Knights Drum & Bugle Corps front ensemble from 2003 to 2008. She graduated from Colorado State University with a degree in music education where she studied percussion under Dr. Eric Hollenbeck at CSU, and with Pat Amman, Mike Nevin, Dan Darrah, and Jeff Ausdemore during her time with the Blue Knights. Alyssa has seen recent success with the Douglas County High School Percussion Ensemble as they won the Rocky Mountain Percussion Association championship in the Scholastic Concert Open Class and earned the highest scholastic score in the state during the 2013 season. Alyssa was the percussion director at Westlake High School in Saratoga Springs, Utah, started their first winter percussion ensemble, and worked with South County Percussion during the the 2014 season as the front ensemble tech. She has since returned to reside in Colorado while continuing her role as a Board Member for the Battalion Drum & Bugle Corps.
"I have really enjoyed supporting all of the Blue Knights performing ensembles," said Alyssa McCollum. "but I am very excited to take on a role that allows me to really focus my energy on supporting the Blue Knights Percussion Ensemble. Being an alum of the ensemble, I want to help the members have the great experience I did when I was a member."
The 2016 Blue Knights Percussion Ensemble went undefeated in Rocky Mountain Percussion Association (RMPA) competition, captured its 22nd RMPA State Championship (in Independent World class), took 1st place in the Winter Guard International (WGI) Denver Regional and traveled to the Dayton, Ohio to compete in the 2016 WGI indoor percussion championships.
"This past 2016 season's production of 'Mightier' was about overcoming obstacles in our life," said Mike Nevin. "I'm looking forward to continuing to grow BKPE and give the members, staff and everyone affiliated with the Blue Knights organization, to have the best experience possible."
The Blue Knights Percussion Ensemble BKXperience Auditions information is being finalized for the 2017 membership! Want to be the first to find out when details are released and sign-up below.