Ascend Announces New Staff Member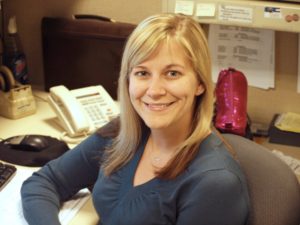 DENVER, CO – Ascend Performing Arts is pleased to continue its staffing announcements for 2016. We would like to welcome, Jillian Oppegard, a new addition to the Ascend Performing Arts staff team as a part-time Administrative Assistant.
"Jillian is a creative, detail-oriented communications professional with more than ten years of experience in both the corporate and non-profit settings," said GM Kuzma, Director of Operations for Ascend Performing Arts. "Her extensive experience interacting with the community through both traditional and new media platforms, makes her a great person to have on our Ascend team!"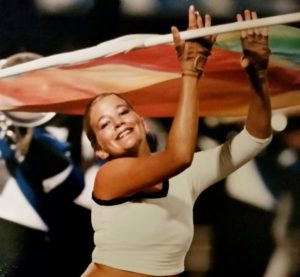 From Lake Charles, Louisiana, Jillian grew up in Centennial, Colorado where she attended Arapahoe High School. While she officially started her color guard career in 8th grade, she had been spinning since the 1st grade. She joined the Blue Knights Drum & Bugle Corps at age 16 in 2000 and marched 3 years until 2003 in the color guard. She attended Colorado State University in Fort Collins majoring in Journalism where she graduated in 2005. Jillian then worked at CBS4 News as a News Editor in 2006. After 18 months, she then became a Creative Services Producer where she created promotional campaigns and advertising for Channel 4 for the last 8 years.
"I am thrilled to be back with an organization that had such a large impact on my life," said Jillian. "I'm so happy to be able to give back to Blue Knights and Ascend Performing Arts!"
Please join us in welcoming Jillian to the Ascend Performing Arts staff team!