Blue Knights Announce Tour Administrative Team and Internships

DENVER, CO – The Blue Knights Drum & Bugle Corps is pleased to announce the tour admin team as well as an additional Communications & Marketing intern for the 2015 season.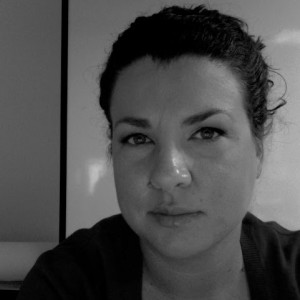 Heather Benton will be returning for her fourth season as the Tour Director for the Blue Knights Drum & Bugle Corps.  Born and raised in Andrews, Texas, Heather is a graduate of Andrews High School and attended the University of Miami receiving her degree in Electronic Music.  Heather performed in the Andrews High School Color Guard, University of Miami's "Band of the Hour" Color Guard, Alliance of Miami, and Echos of New Orleans Parade Corps. Heather has designed and/or directed for other high school programs such as Floresville High School, Fredricksburg High School, Tomball High School, Brenham High School, Comeaux High School, Vanderbilt Catholic High School, Midland High School, Midland Lee High School, Andrews High School and Deerfield Beach High School.  Heather has also been on guard staff for Southwind Drum & Bugle Corps from Lexington, KY, and Memphis Sound Drum & Bugle Corps from Memphis, TN, Code Black (Independent A) from Houston, TX, and Identity Independent Winterguard from San Marcos, TX.
Heather is a member of the Texas Bandmasters Association and Texas Music Educators Association and a member of the Board of Directors for iCAN, a performance arts organization. She has been the color guard director for Seguin High School since 2011 and is an adjudicator for the Texas Color Guard Circuit Judges Association judging for the North Texas Color Guard Circuit and Caprock Color Guard and Percussion Circuit. Heather currently resides in San Antonio with her husband and 3 Shetland Sheepdogs.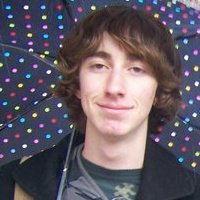 Keenan Evans is a member of the Blue Knights Drum & Bugle Corps Admin Team as an Assistant Tour Manager during the summer national tour. From Colorado, Keenan graduated from Columbine High School in 2009. He marched mellophone in the Blue Knights Drum & Bugle Corps in 2010, 2011, and aged out in 2012. He also marched in the Blue Knights Percussion Ensemble on cymbals for the 2013 and 2014 seasons. He was the recipient of the Tigue Boxwell Memorial Award in 2012 (drum corps) and the Dan Burke Memorial Award in 2014 (percussion ensemble).
Keenan is also in his first year teaching the Blue Knights Percussion Ensemble as a Visual Instructor. He has also been teaching visual and marching at Evergreen High School since 2013. He is currently going to the University of Colorado Denver for a Bachelors degree in Mathematics and a Minor in German.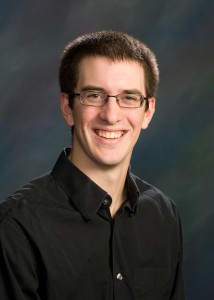 Ethan Goddard has been a member of the Blue Knights Drum and Bugle Corps Admin Team as an Assistant Tour Manager since 2013. Ethan graduated from Columbine High School in 2010, received an Associates of Math from Arapahoe Community College in 2014, and is currently pursuing a Bachelor's in Electrical Engineering from University of Colorado Denver.
An alumni of the drum corps, Ethan started as a tuba player in 2010 and aged out in 2013, and is a recipient of the "Blue Knight of the Year" award. Since then he has been an assistant tour manager for the Blue Knights Drum and Bugle Corps, helping to coordinate and run audition camps, all­ days training, and the summer tour. He is glad to be returning for another year in 2015 and excited for what the summer holds after an excellent 2014 season.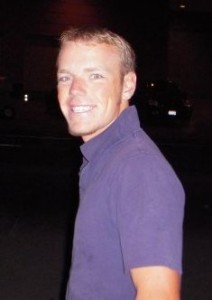 Luke Story is excited to be returning for his second season as an Administrative Assistant for the Blue Knights Drum & Bugle Corps. Luke graduated from Littleton High School in 2008 and attended both Boise State University and Metropolitan State University at Denver in pursuit of a Music Education Degree. He marched trumpet in the Blue Knights Drum & Bugle Corps in 2008 & 2010 and aged out in 2011 where he was Trumpet Section Leader.
Luke works in the Denver metro area as a music clinician and instructor. He currently is on staff Bear Creek High School in Lakewood, Colorado for a second season as a visual and music instructor. Luke is also a performer with the Dueling Pianos Road Show based out of Denver, Colorado.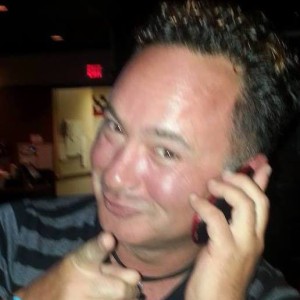 Doug McCarroll will return as the Tour Chef & Kitchen Manager for the Blue Knights Drum & Bugle Corps for his fourth season.  Born and raised in Steubenville, OH, Doug is a graduate of Wintersville High School and attended the Ohio State University receiving his degree in Industrial Engineering specializing in Healthcare Management. He received his culinary accreditation from the Culinary Institute of America.
Doug has performed in the Wintersville High School Drum Line, Color Guard, and Symphonic Band and Ohio State Band on cymbals. He has performed with the Bluecoats and Cavaliers Drum & Bugle Corps color guards, Genesis Independent Open winter guard and Revolution Independent World winter guard. Doug has been involved with DCI & WGI programs spanning 27 years serving in various capacities such as a visual tech, color guard tech, recruiting and tour management. The culmination of his experiences led to his appointment as Director of DCI Div III World Champions Revolution D&BC (2000-2002).
As a member of the United States Air Force, Doug has served as a Linguist, Nutritionist, General's Aide, Dining Facility Manager, Business Analyst, and Process Engineering Program Manager.  After retiring from military service, he worked as a Management Consultant for the San Antonio Military Medical Center, Baptist Health System, Well-Med Health Services, Booz-Allen Hamilton, Global Resources, and the Institute of Surgical Research.  He has since retired from the engineering field to pursue his love of culinary arts and other entrepreneurial opportunities as owner of Doug's Comfort Cooking Catering Service; Executive Chef, Diesel Body Shop (Diesel Foods Inc.); Executive Chef Deloris Del Rio's, and Columnist "The Worldwide 411 News" Magazine.
When he's not on tour, Doug continues to support the performing arts as Director of Fundraising for Identity Independent World Winter Guard and as Business Manager/Grant Development for the San Antonio Arts Commission.  Doug currently resides in San Antonio with his partner, 2 children and 3 grandchildren.
"Every meal is and should always be an experience," said McCarroll. "The members, staff and volunteers continue to inspire me to provide the best dining experience possible even in the most unaccommodating conditions; everyday on tour is the best day ever!"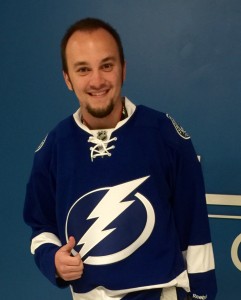 Christopher Meadors will be joining the Blue Knights Drum & Bugle Corps as a Cook for the full summer national tour.  Christopher is a percussionist from Tampa, FL. He started marching in his middle school band and now is the drum tech for his alma mater, Lennard High School. This will be his first year on tour with a drum corps but does have experience with WGI indoor percussion and is on the official drumline for the Tampa Bay Lightning.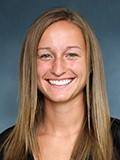 Andrea Chilcote is returning for her second season as the Head Athletic Trainer for the Blue Knights Drum & Bugle Corps. Andrea received a Bachelor's of Science in Athletic Training from Grand Valley State University in 2012, finishing out her degree with an internship as an Athletic Training Student for the Chicago Cubs. After this internship Andrea went on to Eastern Illinois University to complete a Master's of Science Degree in Sports Administration. While at EIU, Andrea was a Graduate Assistant Athletic Trainer serving as the primary Athletic Trainer for many Division I athletic teams including: Men's Soccer, Men's & Women's Tennis, Women's Rugby and Men's & Women's Swimming.
Andrea worked as the Head Athletic Trainer for the Blue Knights Drum & Bugle Corps for most of last summer before leaving for her current position as the Assistant Athletic Trainer at The University of Illinois-Chicago for the inaugural season of the Division I Varsity Women's Soccer team.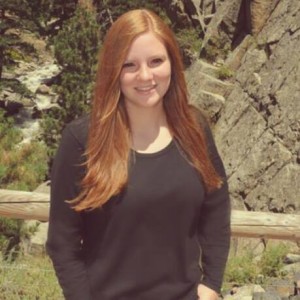 Kenly Shanks has been accepted as a Communications & Marketing intern for the summer. She was raised in Broomfield, CO and will be attending Metropolitan State University in Denver, CO this fall. Kenly will be fulfilling her dream to earn a degree in Advertising and Marketing. With her degree she hopes to become apart of the film and television industry. Kenly was involved in percussion and marching band at Broomfield High School, as her percussion ensemble won the state championships two years in a row under the instruction of Corey Anderson and Danny Sibley. Kenly is incredibly passionate about percussion and will hopefully continue her love for music this winter. With the Communications & Marketing internship, she is excited to learn more about herself as a future marketer, and to be surrounded by the environment that she loves.
» To learn more about the Ascend Performing Arts internship program, click here.
---
About Ascend Performing Arts
Since 1958, Ascend Performing Arts has become a multi-faceted, youth performing arts organization dedicated to elevating life performance through the pursuit of excellence.  We are recognized as the Rocky Mountain region's most visible performing arts organization–from U.S. Presidents to international performances.  Programs such as the internationally acclaimed Blue Knights Drum & Bugle Corps and the 4-time Winter Guard International Champion Blue Knights Percussion Ensemble play an important role in providing high-caliber performance ensembles for thousands of youth performers each year.  Ascend Performing Arts also produces the Broncos Stampede Drum Line and Broncos Brass to entertain tens of thousands of NFL fans at Denver Broncos home games every season.  Educational programs such as the BKXperience allows students of a variety of performance levels to learn from the best educators in the marching arts activity.  Ascend Events, such as the Drums Along the Rockies and Corps Encore drum corps shows and the Friendship Cup high school marching contests, provide a stage which showcases the world's top young musicians to perform at the highest level.  For more information, please visit AscendPerformingArts.org or call (303) 777-1937 or email Ascend@AscendPerformingArts.org.