Blue Knights 2015 Color Guard Staff Announced

DENVER, CO – The Blue Knights Drum & Bugle Corps is pleased to present the Color Guard Educational Staff for the 2015 Drum Corps International season.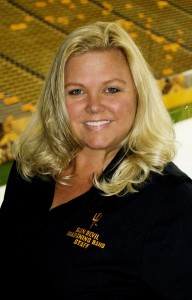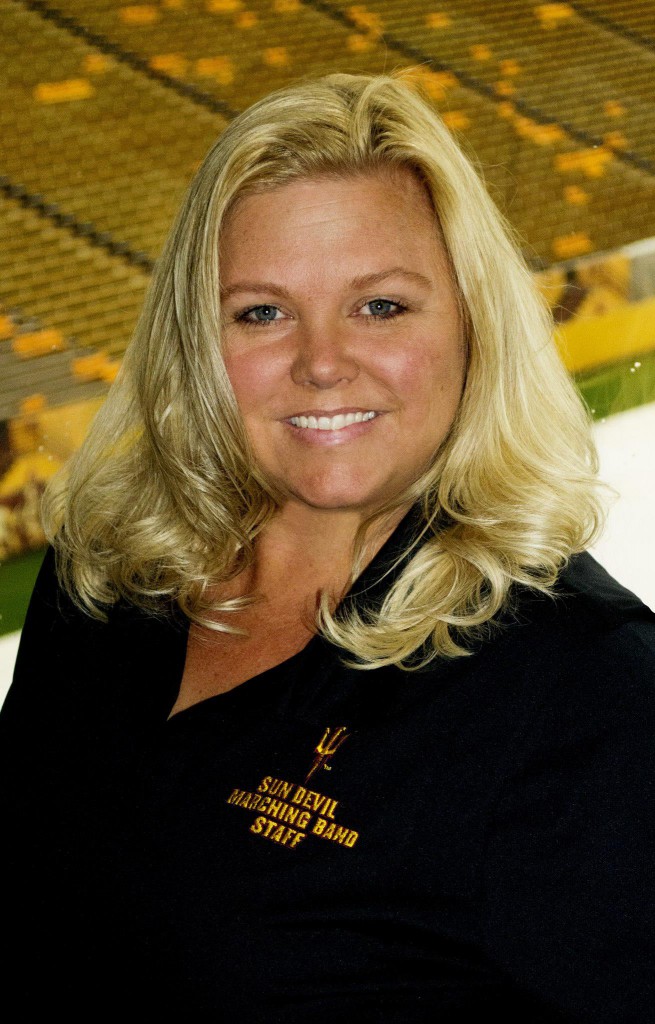 Brandy DuBose is returning for her 3rd season with the Blue Knights Drum & Bugle Corps as the Color Guard Caption Head. Brandy is the director and choreographer for the Arizona State University Sun Devil Color Guard. Brandy was born and raised in Texas, where she attended Texas State University-San Marcos as a Dance Performance major, and also taught the Bobcat Marching Band Color Guard and Millennia Independent Open Winterguard for 11 years. In Texas, she taught the Seguin High School color guard for 10 years, from 1995-2006. After moving to Arizona in May 2006, Brandy began working with ASU. She is currently the Director of Fenix Independent Winterguard, which is a two time World Class Finalist. Brandy has served as Caption Head for other organizations such as Tarheel Sun and The Academy Drum and Bugle Corps, as well as a member of the Colorguard staff for the Santa Clara Vanguard Drum and Bugle Corps.  She marched in the Colorguard at Phantom Regiment (1993-1995) as well as a member of the Nouveau (IA), Speakeasy (IA) and Ascension (IW) Winterguard programs.  In addition to her involvement with ASU, she is currently the Director of Colorguard at Corona del Sol High School and Colorguard Liaison for the WGAZ circuit.  Brandy currently resides in Gilbert, Arizona with her family Wardell and Miles King.
Rob Jett has been named the Blue Knights Drum & Bugle Corps Color Guard Co-Caption Head for 2015. He grew up outside Nashville, TN, where he went to Western Kentucky University majored in Advertising. He currently resides in San Diego, California with husband, Carlos. Rob's marching career began with Suncoast Sound Drum & Bugle Corps (1987-1989) and Magic of Orlando Drum & Bugle Corps (1990), as well as Alliance of Miami Winterguard (1988-1990), and San Jose Raiders (1991). He has served as Color Guard Caption Head for Santa Clara Vanguard Drum and Bugle Corps (2000-2002), as well as held positions as a technician/designer/consultant for several other organizations such as The Academy and Spirit of Atlanta Drum & Bugle Corps.  Rob has also worked with several winter guard programs such as the San Jose Raiders, Rancho Bernardo, The Academy, Ayala High School and currently with Diamond Bar High School, Fantasia and Fenix Independent Winterguards.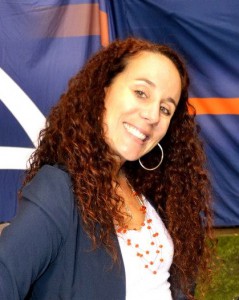 Randi L. Miles is a color guard choreographer for the Blue Knights Drum & Bugle Corps. Randi graduated Magna Cum Laude from Texas State University-San Marcos in December 2006 where she earned a Bachelor of Science in Dance and her Teacher's Certification for the secondary level.  May 2011 marked her graduation from Arizona State University with her Master of Fine Arts degree in Dance. Randi has performed locally, nationally, and internationally.  She has made performance and choreographic appearances in Opening Door Dance Theatre, American College Dance Festival, 10 Minutes' Max, the Promising Artists of the 21st Century (Costa Rica), Phoenix Fringe Fest, Breaking Ground, Eureka Dance Festival (D.C.), and most recently the Big Range Austin Dance Festival.  Her hard work has earned her the Connie Webb Brown scholarship for performance/choreography, the inaugural Karen Earl Memorial Scholarship, the Hope & Robert Heimann Scholarship, the Arizona State University School of Dance Outstanding Education Practice Award, among many others. She was a performing member with the Crossmen Drum and Bugle Corps (2001-2004) as well as the Blue Devils (2005) where she was awarded Rookie of the Year.  She has also taught with the Crossmen (2007-2008) and the Academy Drum and Bugle Corps (2010).  Randi has worked with many color guards including Dripping Springs High School, Winston Churchill High School, Richland High School, Arizona State University, FeniX Independent, and recently Cypress Independent from Houston, TX. She currently works full-time at the University of Texas at San Antonio as the Head of Auxiliary with the Spirit of San Antonio (SOSA) Marching Band.  She is also dance faculty at UTSA where she continues to focus on developing her own technical style, unique choreography, and discovering her own personal choreographic process. This summer will mark Randi's third summer to be working with the Blue Knights.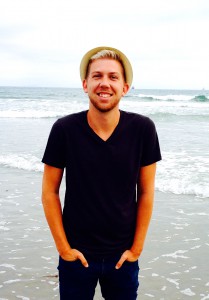 David Arvin is a color guard choreographer for the Blue Knights Drum & Bugle Corps. David, from Tulsa, Oklahoma began his career in the performing arts in 2008.  He began his career in DCI by performing with the 2009 finalist Troopers Drum & Bugle Corps. Then moving on the perform with the Blue Knights in 2010, and aging out in 2011 as the DCI I&E Flag Soloist.  David then started in 2012 choreographing and teaching for the Blue Knights.  In his winter career, he spent his performing time with 2008 Independent A Finalist, Eclectix and 2009 Independent A Finalist, Central Independent. David has been teaching locally in Oklahoma since 2008 with numerous high schools in the Oklahoma City Metro area.  In 2011, he began working with and choreographing for Union High School's Scholastic Open and A Class guard.  He attended the University of Central Oklahoma where he studied Dance Education.  David is now the Head Director for Union High School, choreographing and directing their four guard programs, working with various local and out of state programs including Independent World Winterguard Identity from San Marcos, Texas.
Jonathan Meader is a color guard choreographer for the Blue Knights Drum & Bugle Corps. Jonathan began his formal education at Western Washington University which sparked his passion for dance.  He graduated from the University of Utah in 2006 with his BFA in Modern Dance.  He has had the opportunity to dance in concerts and festivals in Salt Lake City, Seattle, Los Angeles, Atlanta, and New York City.  His choreography has been presented at the University of Utah and Indiana University-Purdue Fort Wayne. Jonathan was a marching member of The Blue Devils, The San Jose Raiders and The Seattle Cascades.  He has taught The Bluecoats, The Blue Stars, The Phantom Regiment Winter Guard, Rhythm X, Jackson Academy, Plymouth-Canton, and for many more high school color guard and band programs all across the country as a choreographer, designer and consultant. Jonathan currently resides in Fort Wayne, Indiana where he is a Principal Dancer for Mikautadze Dance Theatre and the Director of the Homestead High School Color Guard.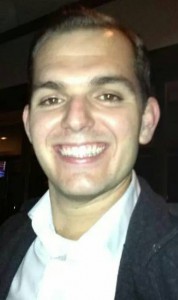 Adam Selby is a color guard choreographer and technician for the Blue Knights Drum & Bugle Corps. Adam, from Tempe, Arizona started performing color guard in 2004 at Agua Fria High School in Avondale, Arizona.  Adam marched with The Academy Drum and Bugle Corps in 2006, 2007 and 2008 seasons.  Adam went to march at Santa Clara Vanguard in 2009, 2010, and aged-out as a color guard captain in 2011.  As for Winter Guard International, Adam has marched 2007 Independent A Class Academy Winterguard, 2012 Independent Open Class Medalist Fenix Independent, and 2014 Independent World Class Finist Fenix Independent. Adam first started teaching in 2008 and has taught at multiple high schools in Arizona, Adam is his second year as a choreographer for Fenix Independent.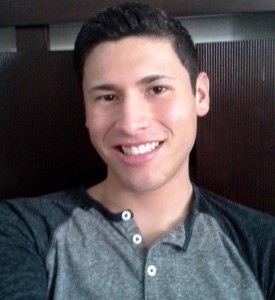 Juan Artavia is a color guard technician for the Blue Knights Drum & Bugle Corps.  Juan began his pursuit of the performing arts after high school when he became a member of the GLASSMEN Drum & Bugle Corps in 2007, where he went on to become the color guard captain in his second year.  He marched the Independent World Guard, CODE BLACK out of Houston, Texas and competed in two trips to the WGI World Championships in Dayton, OH.  Juan later marched with the Blue Knights Drum & Bugle Corps of Denver, CO, in 2009 and 2010.  He also became the captain of the color guard in his second year. The 2015 drum corp season will be his 7th season with Blue Knights. Currently, Juan is also on staff with the Independent World Guard, Cypress Independent from Houston, TX.  They made their debut at WGI World Championships in 2010 and is going into their 6th season.  In 2009, he became the Color Guard Director for Morton Ranch High School from Katy, TX.  He also is a choreographer and clinician for a number of high schools throughout Texas.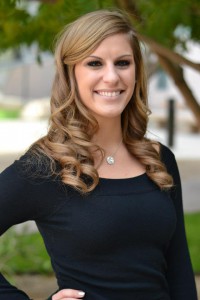 Emalee Kengott is a color guard technician for the Blue Knights Drum & Bugle Corps. Emalee grew up in Tempe, AZ where she attended Corona del Sol High School.  Upon graduating she began performing with The Academy Winterguard (Independent Open and Independent World Classes) from 2008-2010 as well as The Academy Drum and Bugle Corps where she was named color guard captain of both competing ensembles. Emalee then went on to perform with the Blue Devils Drum and Bugle Corps from Concord, California in 2011 and 2012.  She was a member and Color Guard Captain of the Arizona State Sun Devil Marching Band 2009-2012 and also world class finalist, FeniX Independent Winterguard (from ASU) 2012-2013. This is Emalee's 2nd year with the Blue Knights Drum and Bugle Corps.  She has taught and choreographed for local high schools in Arizona and is currently in her 5th year working with the Corona del Sol High School Colorguard programs.  Continuing her journey with the Sun Devil Marching  Band, Emalee began working as a Color Guard Technician in 2013.  She is currently pursuing her bachelors degree in Exercise and Wellness.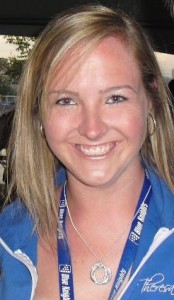 Theresa (Fox) Walls is a color guard technician for the Blue Knights Drum & Bugle Corps. Theresa  grew up in Overland Park, Kansas and then attended Missouri State University in Springfield Missouri for Elementary Education.  While there she also had the opportunity to be a member of the Missouri State color guard and Independent Open winter guard from 2006-2009.  After her time at Missouri State she went on to be on the staff with the Missouri State Winter Guards from 2010- to present. Theresa lives in Springfield, Missouri with her fiancé.  She now works at Ozark High School and is the Ozark Color Guard Director.  Theresa also clinicians and choreographs for many schools through out the state of Missouri. Theresa started her journey with the Blue Knights in 2009 when she marched in the color guard, she then returned to be on the color guard staff with the Blue Knights from 2010-2012.  Theresa is very excited to be returning to the Blue Knights for the summer of 2014.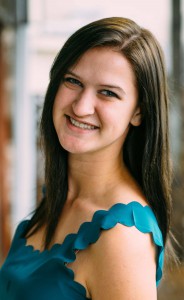 Monica Chamberlain is a color guard technician for the Blue Knights Drum & Bugle Corps. Monica grew up in Harrison Township, Michigan and moved to Texas to continue on her college education. She is enrolled at the University of Texas at Austin pursing a degree in Special Education. Outside of school, her performance career has spanned almost a decade. Highlighting, she has performed 5 seasons of drum corps; 2 years with The Glassmen and 3 years with The Bluecoats.  Monica spent her age-out summer of 2014 as Captain of the Bluecoats Color Guard where the corps placed 2nd at the Drum Corps International World Championships. Monica has worked with ensembles in both the Dallas and Austin area. She devoted a year to be the primary director of the Cedar Park Color Guards of Cedar Park, TX for the 2013-2014 school year. Currently, she is directing the Cedar Park Middle School color guard, teaching the Round Rock High School color guards, and is focusing on finishing her education degree. Monica is eager to be joining the Blue Knights team and can't wait for what this summer has in store.