Blue Knights 2015 Visual Marching Staff Announced

DENVER, CO – The Blue Knights Drum & Bugle Corps is pleased to present the Visual Marching Staff for the 2015 Drum Corps International season.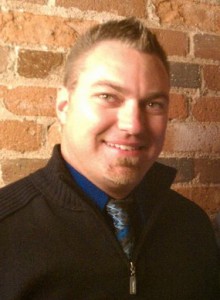 Neil Adkison has been named the Visual Caption Head for the 2015 season for the Blue Knights. Neil has been involved with the drum corps activity since 1998 when he began his career as a soprano player with the Blue Devils. After marching 5 years with the Blue Devils, Neil aged out in 2002 and began teaching DCI the following summer. Neil's drum corps teaching includes the Santa Clara Vanguard, Blue Devils B and Carolina Crown for five years, and the Madison Scouts for three years. In the Fall, Neil has worked with a number of groups ranging from California to Texas to South Carolina to Ohio. Some of these schools include Poway, San Marcos, Mt. Carmel, California High, Clayton Valley, Colleyville-Heritage, Mansfield-Legacy, LD Bell, Spartanburg, Sycamore, and Northmont high school. Neil received his BA in history with a teaching credential from the University of Texas at Arlington in 2012. He currently lives in Bellbrook, Ohio where he serves as the assistant marching band director and is a teacher at Northmont high school in Clayton, Ohio and will be joining the staff for the 2015 Rhythm X winds inaugural season.
Ashley Asel is originally from Florida and recently moved to Texas where she currently resides with her two dogs, Annabelle and Ranger. She has been involved in the color guard activity for almost a decade and has performed with The Holy Name Cadets, Carolina Crown, and Phantom Regiment Drum and Bugle Corps. She has also been a performer with a number of Independent A Class, Open Class, and World Class Winter Guard programs including The Knights World, Northeast Independent, University of South Florida, and most recently Identity Open/World who were the 2013 WGI Independent World Champions. Ashley is well experienced in color guard education as she has been the director of the Sickles High School Color Guard from Tampa, Florida and is currently the Anderson High School Color Guard Director from Austin, Texas. Most recently, Ashley has worked with the Crossmen Drum and Bugle Corps as a color guard technician in 2013. Ashley's education background is in the psychology of learning and is in the process of completing her Master's degree in Developmental Education with a concentration in Learning Support from Texas State University in December 2014, with hopes of pursuing her Doctoral degree in 2015. This is Ashley's first year working with the Blue Knights and she is extremely excited to be working along side an amazing visual team as a movement and visual technician for the drum corps.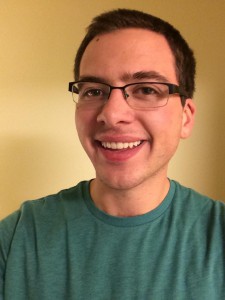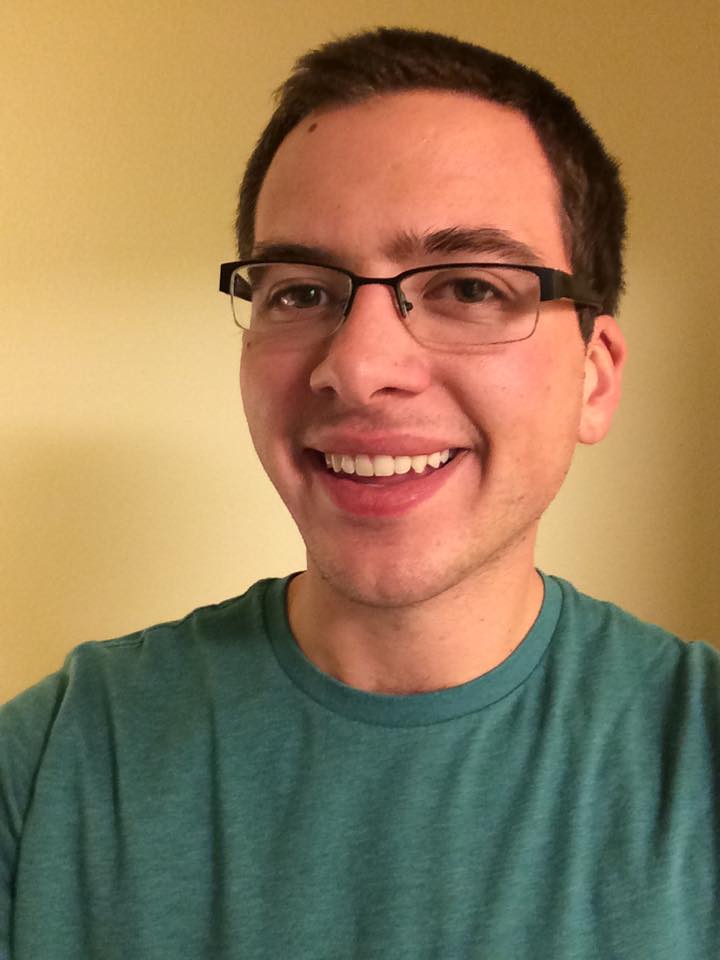 Andrew Desmond is currently completing his Bachelor's Degree in Music Education at The Ohio State University. Andrew spent two summers with the Madison Scouts Drum and Bugle Corps where he performed on both tuba and baritone. During his age-out summer in 2014 he served as the baritone section leader for the corps. He has also worked as an instructor and consultant for a number of high school programs throughout the country, including Northmont High School (Clayton, OH), Clover High School (Clover, SC), Charlotte Catholic High School (Charlotte, NC) and Harding High School (Marion, OH).  Andrew is excited to be working with the Blue Knights and looks forward to an incredible season.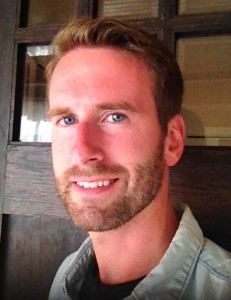 Andrew Dussl graduated from the University of Minnesota where he received his bachelor's degree in music education in 2009. Andrew instructed the Minnesota Brass Drum and Bugle Corps for the past 6 years where he served as a visual instructor in 2009, 2010, 2013, 2014 and Visual Caption Head from 2011 through 2012. Minnesota Brass won the DCA national championship and placed 2nd four times while Andrew has been involved with the organization. The Minnesota Brass Indoor Winter drumline placed 5th and 2nd in WGI open class competition while Andrew served as ensemble coordinator during the respective 2011 and 2012 seasons. He is currently the visual caption head at River City Rhythm for both the open class winter drum line and junior drum and bugle corps. RCR has been a 5-time WGI Finalist and 3-time open class "Fan Favorite" (2012-2014). Andrew taught Middle and High School band at Long Prairie-Grey Eagle Secondary from 2012-2014 and currently resides in the south metro of Minneapolis where he teaches band at Rosemount high school. Rosemount is an 8-time Minnesota Marching Band State Champion (2006-2013) and 9-time National "Super-Regional" Finalist at Bands Of America/Music For All (2005-2013). He has performed in various ensembles over the past decade including the Pizzazz Jazz Dance and Swing Band, the Northern Symphony Orchestra, the Long Prairie Chamber Orchestra, Wadena Concert Band, MBI Winter Drumline (2008), The Blue Stars Drum and Bugle corps (2003, 2004, 2006), and the official Minnesota Vikings Drum line (2010-2013).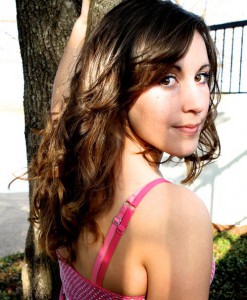 Brittany Graham, a graduate of Baylor University, is a resident of the San Antonio area where she is a band director at Medina Valley Middle School, and visual caption head for the Medina Valley High School Marching Band. Brittany has five years of experience in Drum Corps International as a member and instructor. Her drum corps experience includes performing with Revolution from 2005 – 2006, Blue Knights from 2008 – 2009, and visual staff with the Boston Crusaders in 2014. Along with her drum corps experience, her teaching experience includes working as a visual technician for several band programs throughout central Texas since 2009.  She will also be part of the visual staff for Monarch Independent Percussion during their 2015 winter season.  Brittany is excited to be back at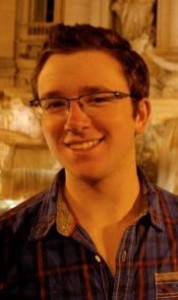 the Blue Knights, and can't wait to start the 2015 season.
Kyle Marx is currently a student at Ohio University in Athens, Ohio where he is finishing his degree in Music Education. On top of being a student, Kyle teaches on visual staff at Northmont High School near Dayton, Ohio with Blue Knights Visual Caption Head, Neil Adkison. Kyle marched for the Madison Scouts as a Lead Soprano from 2011-2013. In the summer of 2014, Kyle taught for the Troopers Drum and Bugle Corps. This will be Kyle's first year on visual staff with the Blue Knights Drum and Bugle Corps.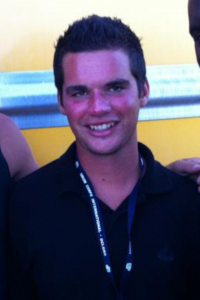 Jon Popham currently resides in Florence, Kentucky. He is a Special Education (Learning and Behavioral Disabilities) teacher at Williamstown Independent Schools. He graduated from the University of Kentucky with a Bachelor of Arts in Geography in 2012 and is currently completing his Master of Arts in Teaching for Special Education. Jon has been an active visual instructor and technique clinician throughout Kentucky and southern Ohio. Jon is the Visual Caption Head at Williamstown High School (KY) and on staff for the Sycamore High School Marching Band in Cincinnati, Ohio. Jon was a member of the Glassmen Drum and Bugle Corps, playing lead trumpet in 2009 and 2010. He joined the instructional team for the Glassmen in 2011 and 2012. Jon will be returning for his third season as a visual instructor for the Blue Knights in 2015.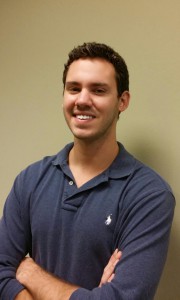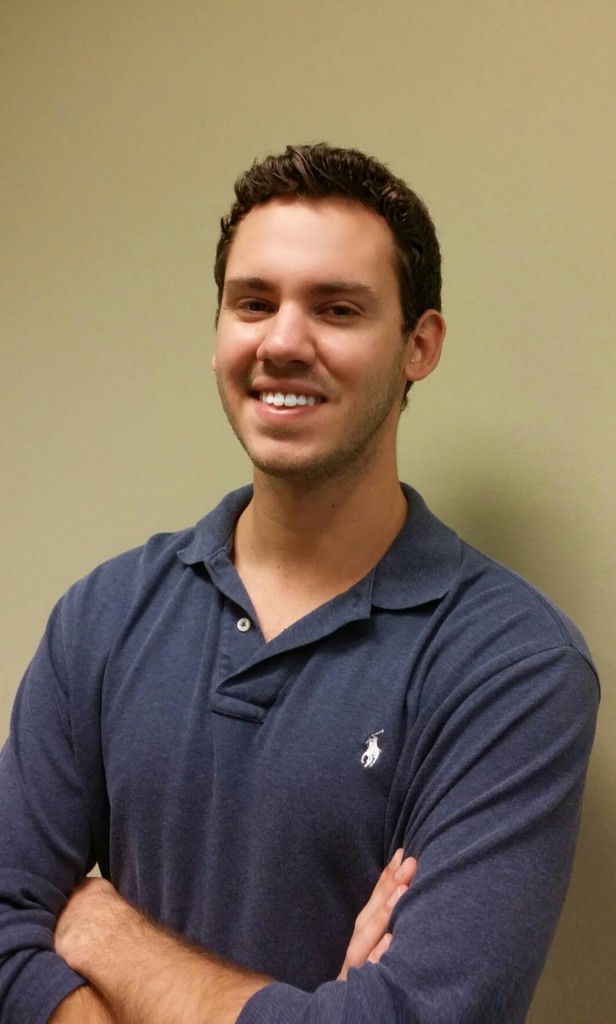 Spencer Smith is a currently a student at the University of Houston's Moores School of Music, where he is studying euphonium with Danny Vinson and pursuing his bachelor's degree in instrumental music education. Since 2011, Spencer has been actively involved in Drum Corps International (DCI) as both a performing member and on educational faculty.  He began performing with the Carolina Crown Drum and Bugle Corps from Ft. Mill, South Carolina in 2011 before subsequently moving to the Madison Scouts Drum and Bugle Corps from Madison, Wisconsin in 2012.  During his time with the Scouts, Spencer was recognized as the brass rookie of the year and served as the baritone section leader for the 2013 season.  He has most recently taught as a member of the visual staff for the Troopers Drum and Bugle Corps from Casper, Wyoming in 2014. Spencer now instructs low brass master classes and serves as the head visual technician for the Spring High School marching band in Spring, Texas, where he has been employed since 2011.  He has also worked as an adjunct visual instructor for the Klein Oak High School marching band from Klein, Texas, and taught private euphonium lessons for the Crosby Independent School District.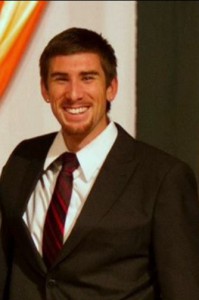 Andrew Worth is currently completing his Bachelor's Degree in Broadcast Journalism at Fresno State. Andrew began his DCI career in 2008 playing mellophone at Blue Devils B. He would go on to earn a silver and gold medal with Blue Devils B before jumping to world class where he would march the next five seasons with the Madison Scouts. During the 2013 season Andrew served as the mellophone section leader and would go on to earn the award for "Best Marcher". In 2014 he would return for his age out as the mellophone section leader and would take on the role of horn sergeant and would go on to earn the "Brass Member of the Year" award. He is currently on the staff at Clovis North Educational Center (Fresno, CA) where he has served on staff since the fall of 2012. Andrew is extremely excited to be working with the Blue Knights and is excited and ready to have a fantastic season.