Blue Knights 2016 Memorial Day Potluck Picnic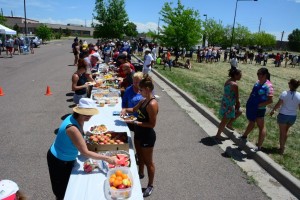 DENVER, CO – Mark your calendar for Monday, May 30th from 11am-2pm at Adams City High School for the Memorial Day Picnic with the Blue Knights. The picnic will feature the Blue Knights Drum & Bugle Corps performing their 2016 production of The Great Event.
The potluck is open to the public but we do ask for everyone planning to attend to use the online RSVP form (HERE) with the number of family members attending. Each person, or family attending is asked to participate in the potluck portion of the event and bring a food dish that can feed at least your group size if not more. The RSVP form has a place for you to indicate what dish you will bring and the number of servings it can feed.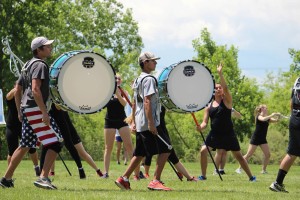 The Blue Knights will provide all plates, bowls, plastic ware, napkins, cups, drinks, and some grilled hot dogs and burgers (including some grilled vegetarian options). We ask that you provide necessary serving utensils for your dish and label anything you don't wish to donate.
Please RSVP with your group size and dish information and serving quantity at: RSVP SIGNUP LINK.
Lunch will be served at 12:00pm noon and the Blue Knights will give a Show-n-Tell performance at approximately 1:30pm.
* Some volunteers are needed also to help set up and work the event. If you can help with a few items please sign up at: Volunteer Signup Link.
Questions? Email volunteer@ascendperformingarts.org