Blue Knights Announce 2017 Student Leadership Team

DENVER, CO –  The Blue Knights Drum & Bugle Corps is pleased to announce its student leaders for the 2017 Drum Corps International season. These leaders were selected based on a rigorous review process for the brass, percussion and color guard sections. To read about the 2017 Blue Knights Drum & Bugle Corps drum majors, click here. 
---
BRASS: Dallas Mitchell, Horn Sergeant (High Brass)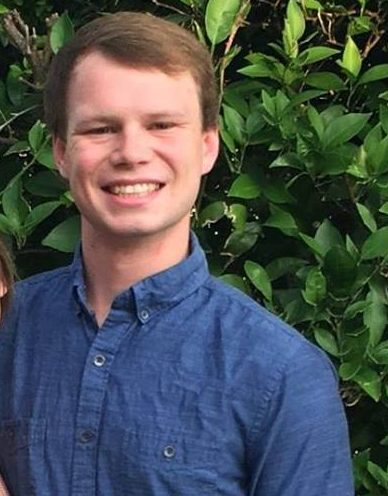 Dallas is in his 4th year and an age-out with the Blue Knights playing mellophone. He is from Lafayette, LA where he is studying Mechanical Engineering with a Minor in Mathematics at the University of Louisiana-Lafayette. He began his time with the Blue Knights in 2014, marched in 2015-2016 and is returning for the 2017 season. Dallas also is one of the directors of a new independent Winter Guard International Winds group in Lafayette called Magnolia Independent (website).
"Blue Knights has been and continues to be such a fantastic life and educational experience," said Dallas. "I have learned so much from all of the staff and have made many lifelong friends in this corps. Blue Knights has provided me with so many wonderful performance opportunities that I could only dream of before. I can't feel anything but gratitude for every single moment that I have been apart of this world class organization."
---
BRASS: Jackson Urhahn, Section Leader (High Brass)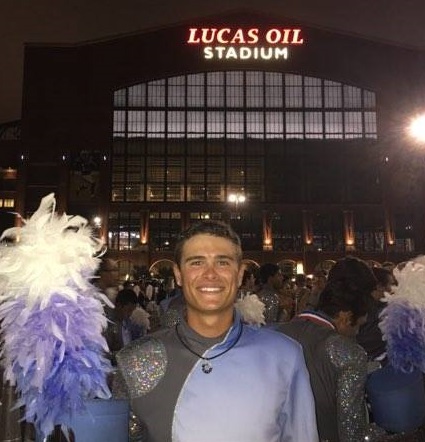 Jackson Urhahn is from Bentonville, Arkansas and is a junior Music Education Major at the University of Arkansas. Jackson is returning to the Blue Knights for the 2017 season, after joining the corps in 2016 where he marched trumpet.
"To me, the Blue Knights is my inspiration and my home. It is my inspiration because without this organization I could not possibly be the musician and educator I am today," said Jackson. "They helped me realize my potential and expand my understanding of what it is to nurture and care for students. It is my home because I was accepted for my faults and alongside brothers and sisters I fought relentlessly to become a better performer and a better person. I owe everything to the Blue Knights and I can only hope to nurture the next generation of performers and one day pass on the selfless values of the organization that built me."
---
BRASS: Jimmy Kellen, Mellophone Section Leader (High Brass)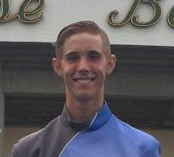 Jimmy Kellen is from Colorado Springs, Colorado and is finishing up his Freshman year studying Aerospace Engineering at the University of Colorado-Boulder on an Air Force ROTC scholarship.
This summer will be his 3rd year marching brass, having marched baritone for Blue Knights 2 years ago. He played marimba and marched tenor drums for his marching band throughout high school.
"I'm taking on this position to expand my skills as a leader and put into practice what I've already learned thus far during my time as a cadet in the Air Force ROTC Detachment 105," said Jimmy.
---
BRASS: Bailey Pruitt, Baritone section leader (low brass)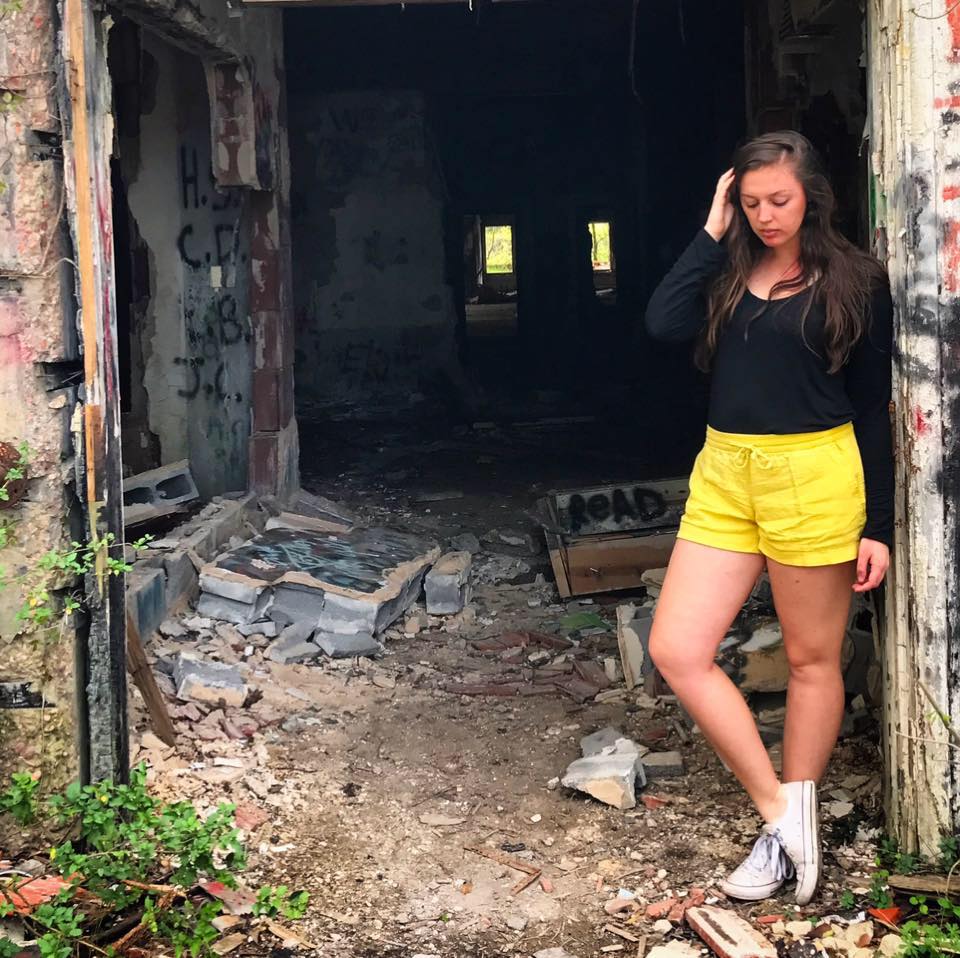 This is Bailey's 5th and final year at the Blue Knights, having marched the previous 4 years, and the last 2 as section leader. Bailey is currently a senior at the University of Alabama, where she is studying Music Education. Originally a bassoonist, Bailey picked up a baritone to follow her dream of marching a World Class drum corps. She looks forward to an amazing age out season with the 2017 Blue Knights!
"To me, Blue Knights became the dream I never knew I needed," said Bailey. "The family I gained from marching is the thing I hold closest to my heart. Blue Knights became my home."
---
BRASS: Bryce Allen, Tuba section leader (low brass)
Bryce Allen is from Fort Worth, Texas, where he studies Mechanical Engineering on the STEM path to a Masters in Business at the University of Alabama.
Bryce started in music 10 years ago when he learned to play the clarinet before switching to bass clarinet soon after, and then was introduced to drum corps. Bryce taught himself to play tuba. Bryce joined the Blue Knights originally as an alternate in 2014, before later accepting a full contract during the season. Bryce enjoys the culture and show style of the Blue Knights, and says that he appreciates having an opportunity to explore the human experience through music.
"Our shows have given me a new appreciation of the human experience, and the family I've made at the corps has taught me to have an insatiable desire to endlessly better myself as both a performer and a person." Bryce said, " I can't tell you what my life would be like if I weren't a Blue Knight…You are invincible if you are fueled by passion and conviction. Love what you do and work like your life depends on it, because if you truly love what you do, it is your life."
---
Battery: Tyler Doan
Tyler Doan is a 4th year vet at the Blue Knights, and has  marched with Broken City Percussion in Winter Guard International and the Sacremento Mandarins in 2013. Tyler is pursing a Bachelors degree in Finance at California State University-Fullerton and is originally from Mission Viejo, California.
"Being in Blue Knights has been such an amazing experience," said Tyler. "I have learned countless things about this organization and it's style, and I am so happy to be a part of this amazing culture. I can't wait to be a part of this years production, and tell our story."
---
Front Ensemble: Emily Magee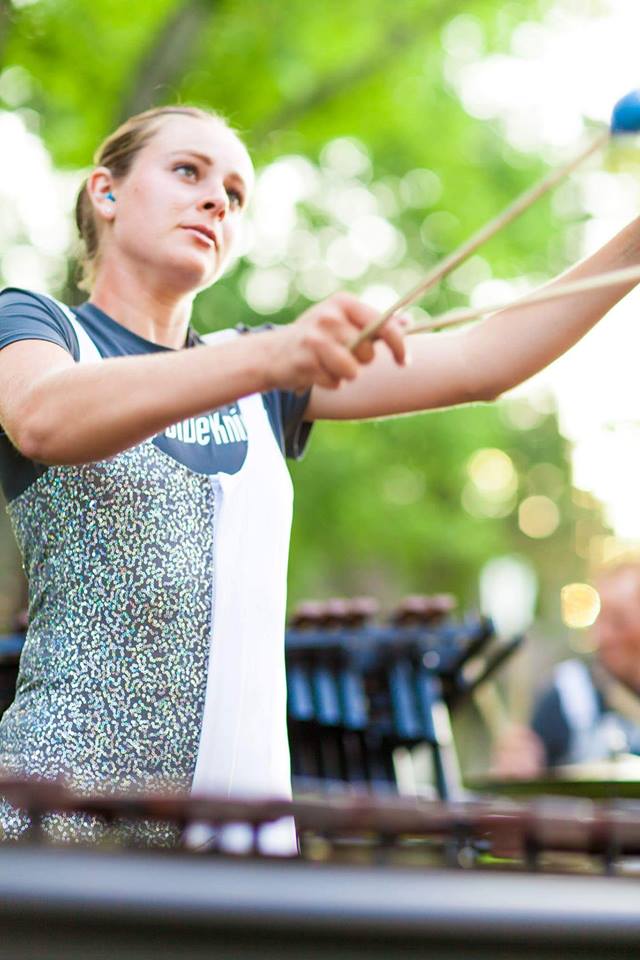 Emily Magee is from Cary, North Carolina and is studying Music Education at Middle Tennessee State University. Emily participated in her front ensemble throughout high school and marching with the Colts in 2015, and joined the Blue Knights Front Ensemble in 2016. Emily has been a part of Atlanta Quest, Music City Mystique and is excited to return to the Blue Knights for the 2017 season.
"I've always seen the Blue Knights as so much more than a drum corps," said Emily. "The productions we put on are living, breathing works of art that put the emotions and struggles we all feel into something physical we can all connect to. Beyond that, our music is just so uniquely addictive that I can't imagine performing anywhere else."
---
Front Ensemble: Kyler Altenhof
Kyler is in his 2nd year with the Blue Knights Drum & Bugle Corps. He went to Goshen High School and received instruction from Derrick Shannon and Chris Murphree. High school marching band was his first actual marching experience. During his junior year, he marched with the Colts Drum & Bugle Corps marching with Emily MaGee. Kyler and Emily both made the Blue Knights the following year. This will be their 3rd year marching together and they have been a solid team from day one.
He is beyond excited to work with her to help make the Blue Knights front ensemble something truly special. Kyler's WGI experience started with Goshen High School and continued on the independent side of things with Legacy this past year.
"When it comes down to it, Blue Knights is my home corps," said Kyler. "It's my home away from home and I wouldn't want to be anywhere else this summer."
---
Color Guard: Lyndsey Martin
Lyndsey Martin is excited to return to the Blue Knights for her 4th season. Lyndsey is currently studying at the Arizona State University with a degree in Dance Education.
"Over the years, this organization has molded me into a stronger performer, and leader, as well as providing me with the knowledge and skills to better myself as an educator," said Lyndsey. "My staff constantly challenges me and motivates me to embrace every moment that I get to spend doing what I love, with the people that I love. I am more than excited to reunite with my Blue Knights Family, as well as welcome in all of the new faces! We have so many incredible members that are willing to learn and push the boundaries of this activity, and I can't wait to see what this summer has in store for us!"
---
Color Guard: Chad Wood
Chad Wood is from Arvada, Colorado. Chad has been marching for 5 years, and this will be his 3rd season with the Blue Knights Drum & Bugle Corps.
"The Blue Knights truly is a home with a family that is growing bigger and bigger every year," said Chad. "Working with amazing people that have undeniable talent, and dedication to the activity makes everyday with this family unforgettable. Not to mention a staff that encourages being your absolute best self, on and off the field. Helping the cast put forward a pure and genuine performance that will always have the crowd second guessing themselves! The Blue Knights will always bring something unique and special to the table, and I can't wait to see how this season unfolds!"
---
Color Guard: Morgan Clark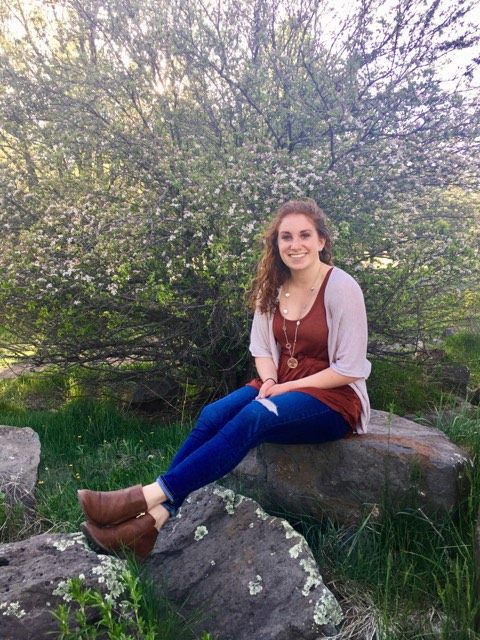 Morgan Clark is from Chandler, Arizona and is a former competetive gymnast, where she eventually found her way into color guard. Morgan was the color guard captain at Basha High School for her junior and senior years and after graduating in 2016, marched with the Blue Knights for her 1st year in drum corps. Morgan is excited to be returning to the Blue Knights for her second season.
"Blue Knights are a second home to me; it offers me comfort, family, and an outlet from everyday reality," said Morgan. "I am able to portray a beautiful message to a crowd of strangers, all through my performance and genuine love for color guard. Blue Knights is the best decision I've ever made, it truly is home. I wouldn't choose to carry on my color guard career with any other organization. I'm honored to serve as a captain to this corps that has reminded me of my purpose."
---