Blue Knights Announce 2018 Drum Majors

DENVER, CO – The Blue Knights Drum & Bugle Corps is proud to announce their drum major team for the 2018 Drum Corps International season.
---
Daniel Belcher will be returning to the Blue Knights as Head Drum Major for his third season.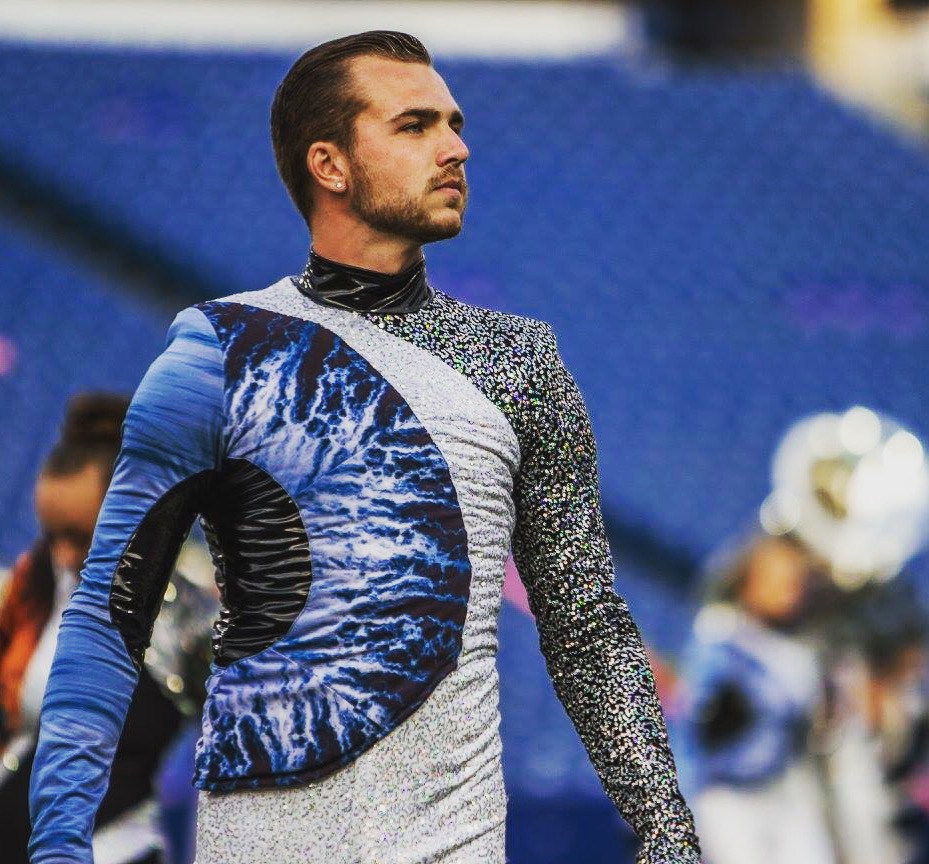 Daniel Belcher is from Milford, Ohio and is currently an Aerospace Engineering student at the University of Cincinnati. Daniel graduated from Milford High School where he spent two years as the drum major. Daniel is in his third season in Drum Corps International and fourth Winter Guard International. He is a members of Rhythm X Winds as a baritone player and serves as the horn sergeant.
Daniel has been an instructor for the Kettering Fairmont High School, Lakota East High School and Milford High School Marching Bands. Daniel's primary instrument is the trombone.
"The Blue Knights are bringing something incredible to the field this summer, and I couldn't be more excited to return for a third year with such an amazing organization and amazing group of people," said Daniel. "It truly is an honor, and I more than hope to continue to positively influence this organization and those who are a part of it in my time here."
---
Caleb Florence is returning for his second summer with the Blue Knights, transitioning from Ensemble Specialist to Assistant Drum Major.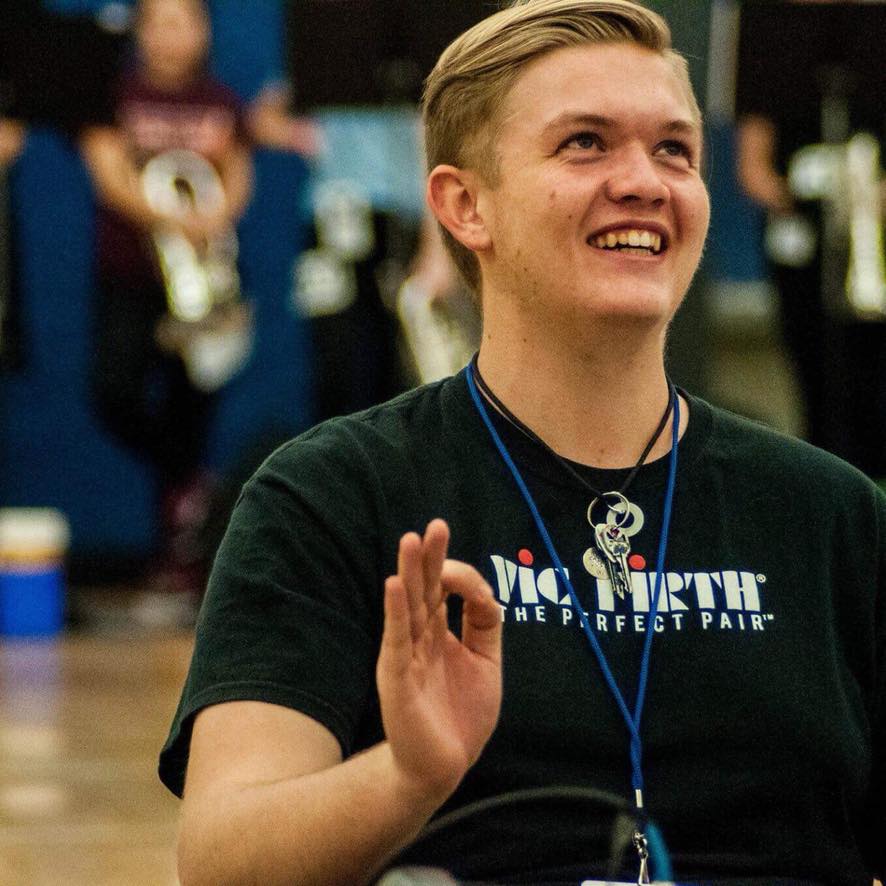 Caleb Florence is currently a Music Education student at the University of Northern Colorado with a focus in Classical Percussion as well as a minor in American Sign Language.
Caleb is also returning to the Blue Knights Percussion Ensemble (BKPE) for his third year on the bass line. Caleb currently holds a WGI "Fan Favorite" award with his time with the Northglenn Performance Theater (2015) and is thrilled to spend another summer with the Blue Knights.
"To be given an opportunity to give back to a program that has given so much to me is extremely humbling. Being a member of all Ascend Programs has opened my eyes to the work they put forth in their vision and how they present themselves," said Caleb. "I'm looking forward to creating new relationships and memories that will last far longer than a 12 minute show. The Blue Knights are my home and I am grateful to spend my second year with the drum corps, and my fifth overall year with the Blue Knights."
---
Lena Shafee will be joining the Blue Knights as an Assistant Drum Major for the 2018 season.
Lena Shafee is a native of Tampa, Florida, where she attends the University of South Florida, pursuing a degree in Civil Engineering. Lena also works as a visual technician for the Palm Harbor University High School Marching Band and loves every moment of it.
Lena has spent the past two years as a baritone player in the University of South Florida "Herd of Thunder" Marching Band and also marched with the Boston Crusaders in 2016 on euphonium. In high school she marched euphonium all four years, serving as low brass section leader for two years. Her senior year she was the recipient of the Fred Gebhardt Leadership and Scholarship Award. Lena is incredibly honored to be joining the Blue Knights this season.

"Serving as a drum major has always been a dream of mine," said Lena. "The road up until this point has been long and arduous, but it has prepared me for this role in inexplicable ways. While there is much more for me to learn, I am blessed to have an organization like the Blue Knights to guide me in my journey this summer and for the rest of my life. There is something very special about this drum corps and I am grateful that I ended up in the right place at the perfect time."
---
Stephen Scassera will be joining the Blue Knights as an Assistant Drum Major for the 2018 season.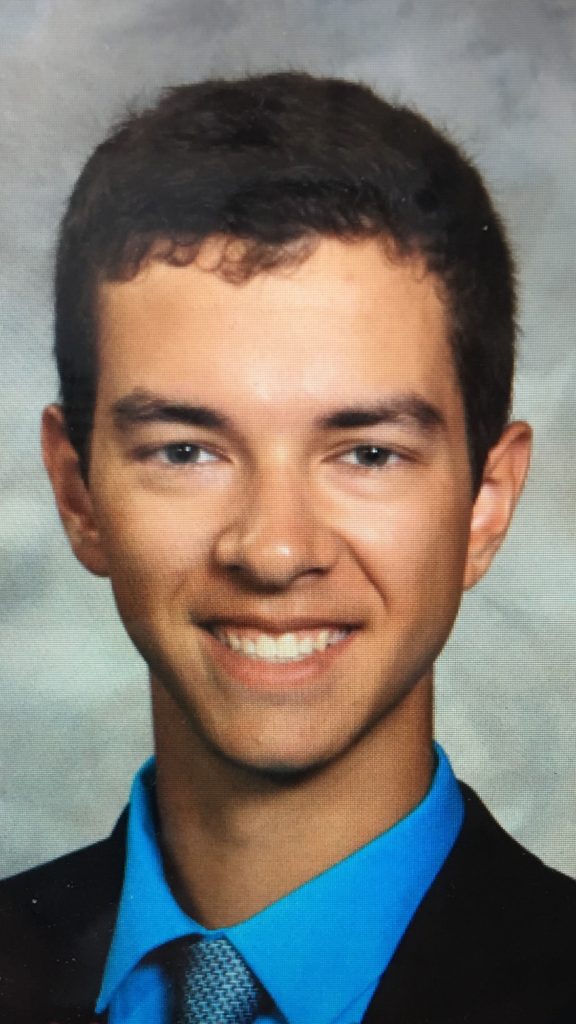 Stephen Scassera will be graduating from Kiski Area High School outside of Pittsburgh, Pennsylvania where he has served as their drum major for the school marching band. In the fall, Stephen plans to attend Indiana University of Pennsylvania to study Safety Engineering.
"I have been watching drum corps since my freshman year of high school, and I have loved it ever since," said Stephen. "To be able to participate in an activity like this is truly life-changing. It brings so much excitement and enjoyment to the performers and the audience. I am honored to be able to learn and grow with the Blue Knights family."
---
Tanner Mahovsky will be joining the Blue Knights as an Ensemble Specialist for the 2018 season.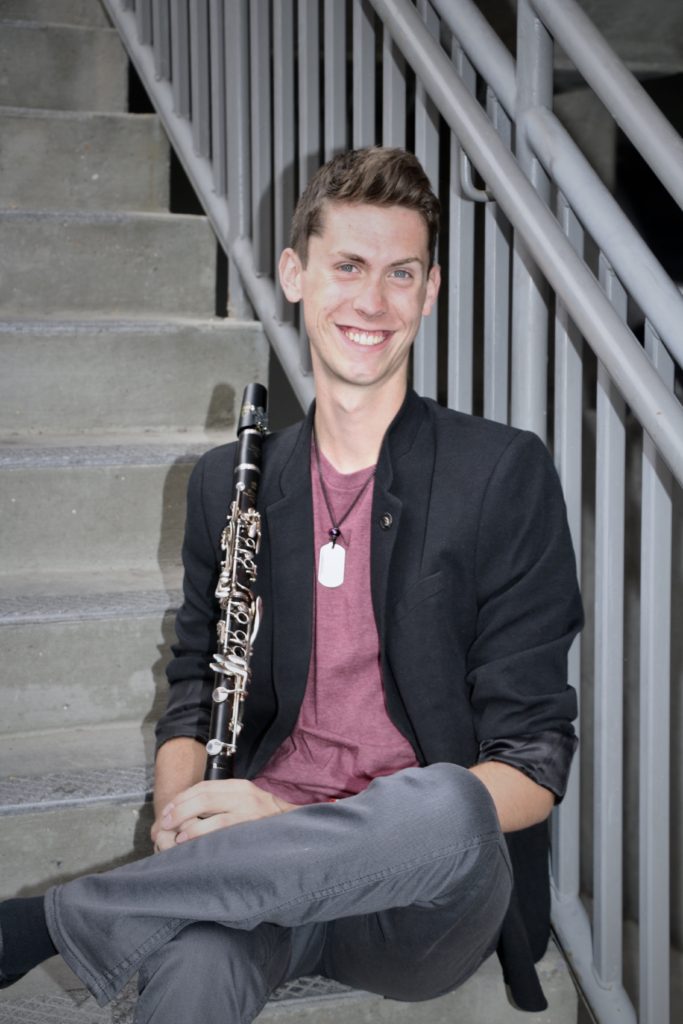 Tanner Mahovsky is from Grand Junction, Coorado and is currentrly a senior at Fruita Monument High School. Tanner plans on attending Colorado Mesa University in the fall to pursue a degree in Music Education with a concentration in clarinet. Tanner marched trumpet with the Battalion Drum and Bugle Corps and was the trumpet section leader for his high school.
"Since I was first introduced to drum corps, the Blue Knights have peaked my interest. Being a part of my "home corps" is such an exciting opportunity because I can represent my home state, all the while surrounded by incredibly talented, incredibly friendly, and incredibly passionate people," said Tanner. "My position has such a huge capacity for learning, and I love soaking up information that I can use down the road to help teach–and maybe even inspire–kids that have a passion for performing. I'm looking forward to this adventure, and to the amazing people I will meet along the way. I'm proud to be a part of the Blue Knights family."
---