Blue Knights Announce 2019 Brass Staff

DENVER, CO – Blue Knights Drum & Bugle Corps is excited to announce the Brass Staff for the 2019 season!
---
Keith Tye will return to the Blue Knights Drum & Bugle Corps as Brass Caption Head for the 2019 season.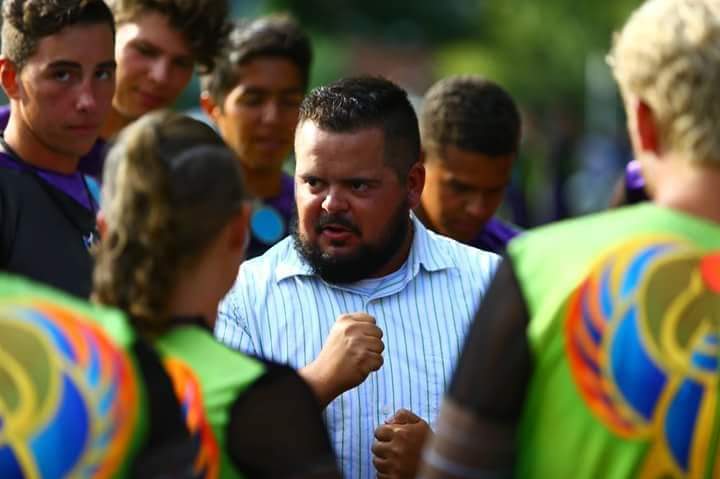 Keith Tye is currently attending Ball State University in Muncie, Indiana majoring in Music Education and is the Principle Euphonium in the Ball State Wind Ensemble.
Keith served in the capacity as Assistant Brass Caption Head for the Blue Knights Drum & Bugle Corps in 2018. Before coming to the Blue Knights he was a brass instructor for the Academy in Tempe, Arizona. Before serving as an instructor in the activity, Keith marched with the Blue Stars in 2011-12 and was a member of the Carolina Crown 2013 through 2016 where he was a part of 2013 Crown World Championship. In addition to his drum corps experience, Keith was a member of the Rhythm X Winds and has also served as a brass instructor with the three-time world championship organization.
Keith also has considerable experience working with several high schools in the Indianapolis, Dayton, and Cincinnati areas including Lawrence Township High School, Carmel High School, and Kettering Fairmont High School.
---
Kyler Allenson will be transitioning to the role of Assistant Caption Head and Head Euphonium Instructor for the 2019 season.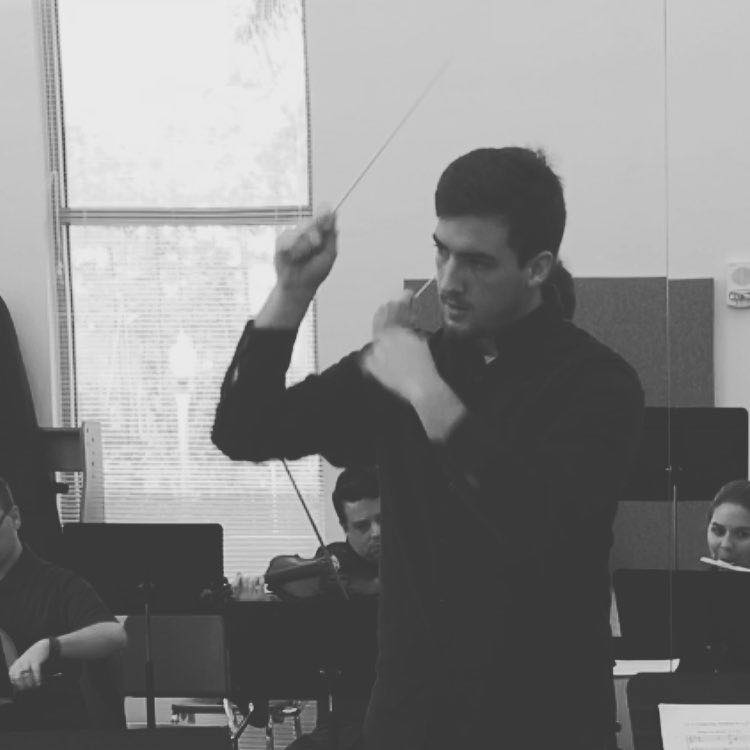 Kyler Allenson is originally from Cape Coral, FL. He currently resides in Lake Worth, FL where he is in his first year as the Band Director at Woodlands Middle School in the Palm Beach County School District. Kyler is also a member of the music staff at Park Vista Community High School and Keiser Winds Independent. A graduate of Florida Gulf Coast University, Kyler studied both Bassoon and Euphonium and graduated in 2017 with his Bachelors in Music Education. He maintains professional relationships with FMEA, FBA, and Kappa Kappa Psi.
Kyler is in his 2nd year on the Brass Staff at the Blue Knights. As a performer, he marched five seasons with the Boston Crusaders from 2012-2016 and aged-out as the featured baritone soloist and horn sergeant. Kyler also previously worked with Heat Wave Drum & Bugle Corps as a Brass Instructor and Consultant.
---
Jay Bocook will return as the Brass Composer/Arranger for the Blue Knights Drum & Bugle Corps.  
Jay is a native of Clearwater, Fl., a Furman University graduate and an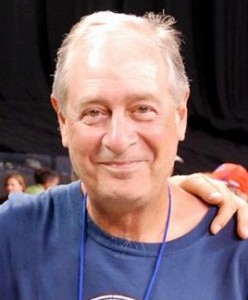 internationally-recognized composer, arranger, conductor and educator. Jay's work has been heard during the 1984 Olympic Games in Los Angeles, the 1996 Centennial Olympic Games in Atlanta and the 2002 Winter Olympic Games in Salt Lake City.
In the summer of 2003, his music transcriptions of noted film composer John Williams were premiered by the U.S. Marine Band in a concert at the Kennedy Center in Washington, D.C. and conducted by Williams himself. An encore performance featuring Mr. Williams and the "President's Own" took place in the summer of 2008.
In addition, Jay was a contributing arranger to a new musical, CyberJam, which opened at the Queen's Theater in London to rave reviews in the fall of 2003. His arrangements were also featured in "Mix," which opened in the fall of 2008 in Japan. In 1982, Jay was appointed Director of Bands at Furman University where remained until 1989. He rejoined the Furman faculty in 2000 as Director of Athletic Bands. He has served as Assistant Conductor of the Greenville Symphony Orchestra and remains a principal composer and arranger for the Hal Leonard Corporation, where he has published over 600 compositions and arrangements.
In 2009, Jay was inducted into the Drum Corps International Hall of Fame. He is also a member of the American Bandmasters Association and a 2010 inductee to the South Carolina Band Directors Hall of Fame.
---
Matt Urbanek will be returning to the Blue Knights as a High Brass Specialist for the 2019 season.

Matt Urbanek is a trumpet lesson instructor in Keller ISD, teaching kids between the ages of 11-18 in the Timber Creek HS cluster. A native of Fairfax, VA, he graduated with a Master's degree in Trumpet Performance from the Indiana University Jacobs School of Music, and with undergraduate degrees in Music Education and Trumpet Performance from The Ohio State University in 2016.
Matt has studied trumpet privately with Terry Detwiler, Richard Burkart, and John Rommel, and has several years experience with teaching trumpet privately and in homogenous group settings from 6th grade to 12th grade. He also marched three seasons with Carolina Crown Drum & Bugle Corps (2013-2015) and continues to remain heavily involved with the marching arts.
---
Nick Skinner will be joining the Blue Knights for the 2019 season as the Head Trumpet Instructor.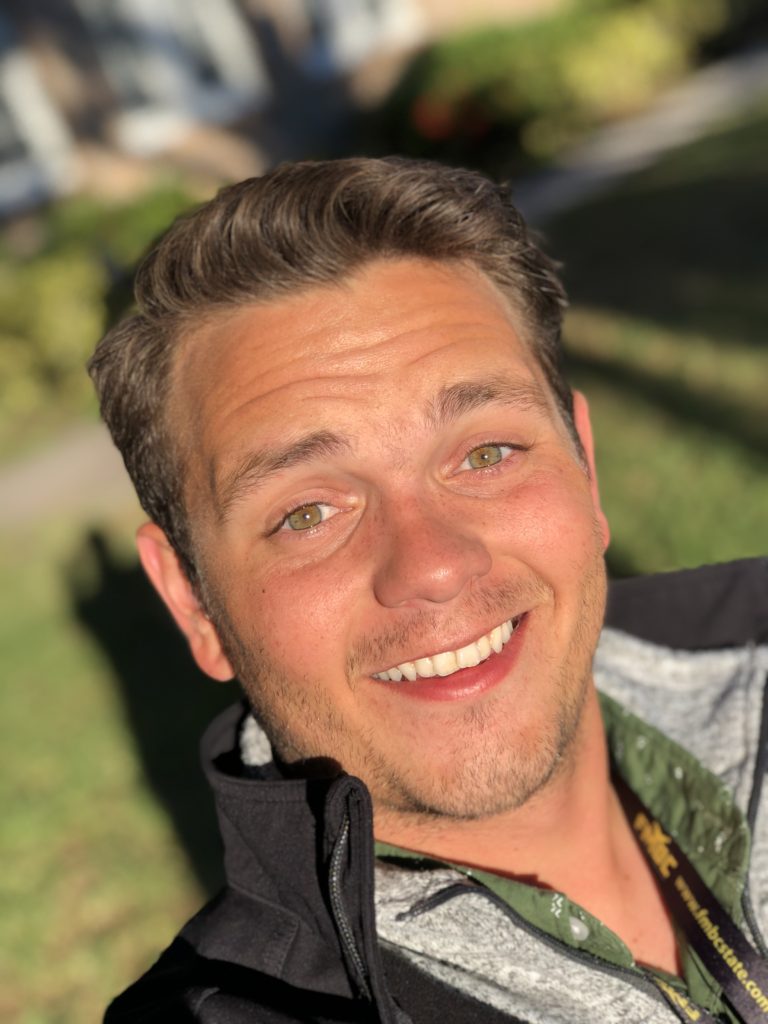 Nicholas (Nick) Skinner is a professional trumpet player who plays and teaches in many capacities throughout South Florida. He attended Palm Beach Atlantic University majoring in Music Education. Nick has worked as a full-time brass repair specialist for the past eight years, specializing in custom design and repair.
Nick has been involved in the marching arts for six years. His work has included performing with Carolina Crown (2013, 2014, 2016), teaching Stryke Wynds (2015-2018), teaching three-time state champion Park Vista High School (2014-2018) as well as Jupiter High School (2016-2018).
---
Evan Woods will be joining the Blue Knights for the 2019 season as the Head Mellophone Instructor.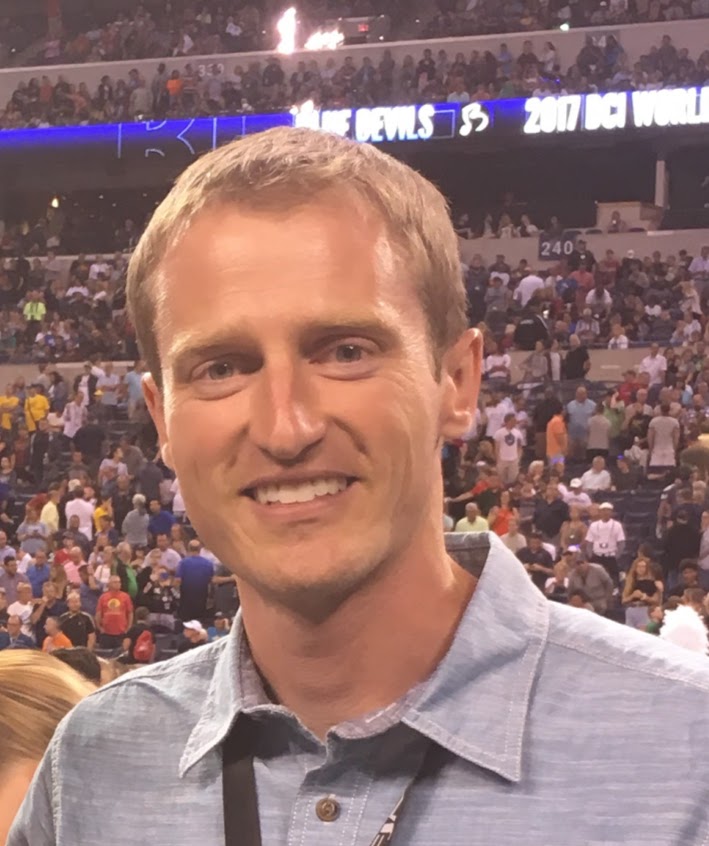 Evan
resides in Denton, TX and has marched, volunteered, and worked in DCI since 2004. He graduated from Abilene Christian University in 2008 with a Music Education degree on euphonium and minor in business. He was a technician for eight marching seasons with the Marcus High School marching band in Flower Mound, TX, contributing to consecutive state championships and BOA high-music awards. In the classroom, he taught as a part-time brass instructor at Liberty Christian School in Argyle, TX for three years. In 2012, he became the founding director of Box 7 Ministries for drum corps, a year-round non-profit based in Denton, TX, that currently serves about 300 students from DCI each season.
Evan marched Crossmen on euphonium in 2004, then assistant drum major in 2006. For 2008-2011, he worked as the Assistant Tour Director and Volunteer Coordinator to establish the Crossmen operations in Texas. In 2012, he taught brass at Carolina Crown as an intern for the mellophones. He continued on Crown's admin team for 2013-2016. For 2017 he volunteered as a member leadership consultant for Legends Drum Corps and then volunteered on the admin team for 2018 Music City Drum Corps.  He enjoys serving the drum majors across DCI and has been a facilitator for the DCI Drum Major Leadership Summit in 2015 and 2017. In his free time, he enjoys the outdoors, biking, swimming, and singing – recently joining the Vocal Majority barbershop chorus in Dallas.
---
Cameron Prill will be joining the Blue Knights as a Tuba Instructor for the 2019 season.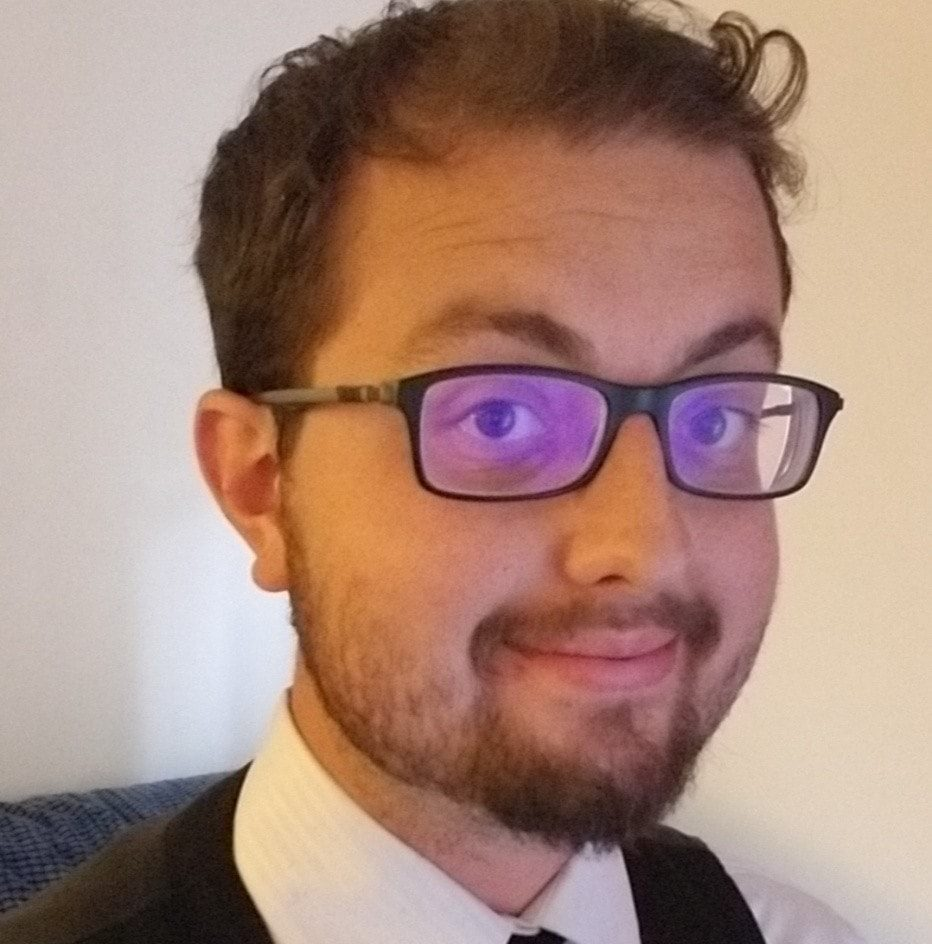 Cameron Prill is a 2013 graduate of Carmel High School in Indiana and is closing out a Bachelor's degree in Music Composition at Ball State University this year. In his time at Ball State University, Cameron has performed in ensembles both large and small, most recently as a member of BSU's Wind Ensemble and the Muncie Symphony Orchestra's Outreach Brass Quintet. Having spent five years as a member of Ball State's marching band, the last two of which he was a Drum Major for the ensemble, he has great pride in his Alma Mater and has had numerous opportunities to refine his capabilities as a teacher working with the Pride of Mid-America.
Cameron began his career in DCI in 2015, marching with the Madison Scouts, and spent the following summers working with Anderson High School as a low brass instructor, recently taking on the role of lead visual instructor for the ensemble. In the late winter of 2017, he was offered a chance to perform with Rhythm X Winds for the remainder of their season.
When not taking courses to wrap up his Bachelors or working with the AHS marching Highlanders, Cameron is employed as a Business Intelligence Developer with Defenders based out of Indianapolis. He is beyond excited to return to the activity with the Blue Knights in 2019.
---
Jacob Rodriguez will be returning to the Blue Knights as the Head Tuba Instructor for the 2019 season.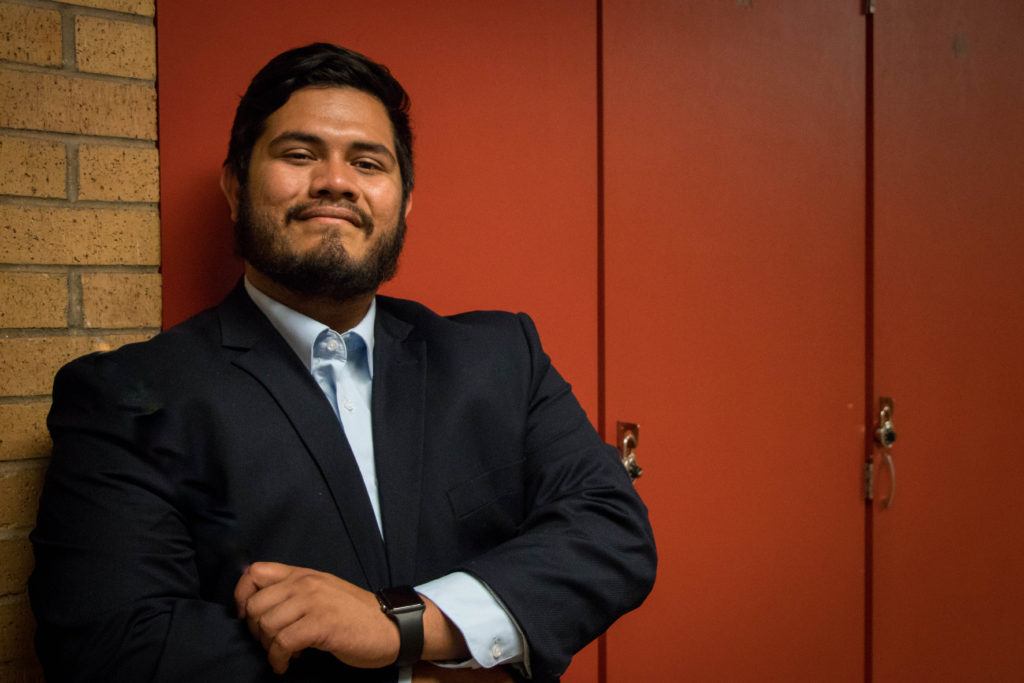 Originally from San Antonio, TX, he is currently enrolled at the University of North Texas in Denton, TX where he is studying Instrumental Music Education. While at UNT, he has had the opportunity to perform in many of the Wind Studies Division ensembles, Jazz Studies Lab Bands, the UNT 8 O'Clock Steel Band, and in the UNT Trombone Choirs.
As a performer, Jacob was involved in the drum corps activity for six years. He began his marching career with Revolution Drum & Bugle Corps based out of San Antonio, TX in 2012. For the 2013 and 2014 seasons, he marched with Genesis Drum & Bugle Corps for their last year based in the Rio Grande Valley and their first year based in Austin, TX. From there, Jacob spent 2015, 2016, and 2017 seasons with the Blue Knights, getting the opportunity to be the baritone soloist for the 2017 production, i.
As an educator, Jacob has remained involved in the marching arts as a field tech for schools in the Dallas/Fort Worth area. His involvements include Edward S. Marcus High School in Flower Mound, TX, Byron Nelson High School in Trophy Club, TX, and Fossil Ridge High School in Fort Worth, TX.
His professional affiliations include the Texas Music Educators Association and Phi Mu Alpha Sinfonia, where he served as President of the Gamma Theta Chapter at the University of North Texas for two years.
Jacob is very excited to spend his second summer on staff with the Blue Knights for the 2019 season along with the opportunity to learn and teach with this incredible group of educators.
---
Charlie Mercier will be joining the Blue Knights as a Low Brass Instructor for the 2019 season.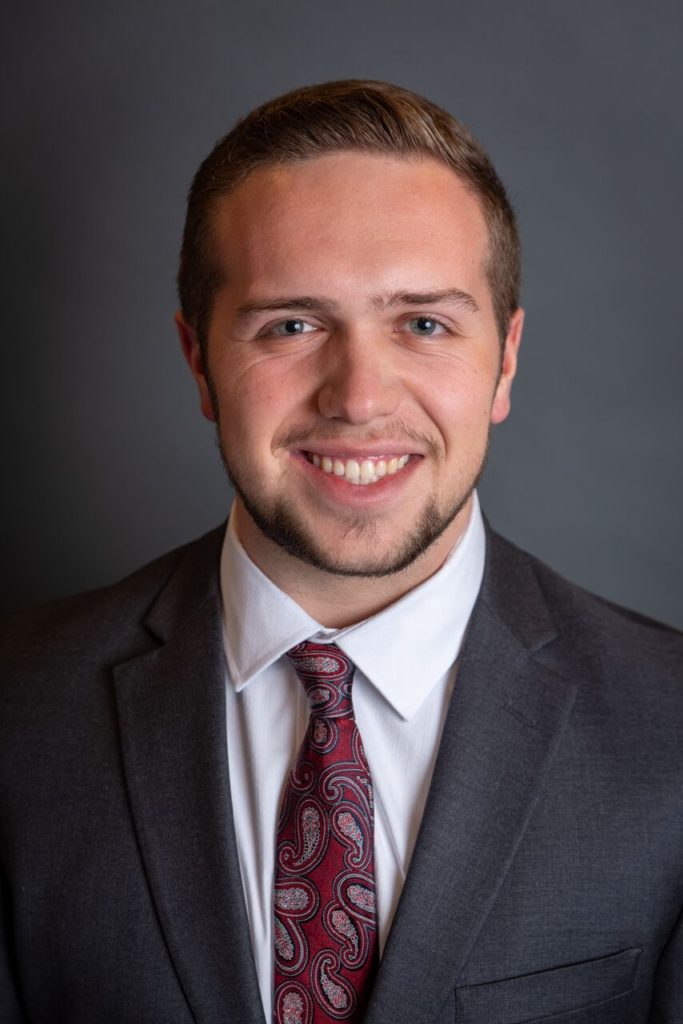 Charlie graduated from the University of Alabama in May 2019 with a Bachelor's degree in Music Education. Charlie played trombone in many ensembles while at the University of Alabama, including the Symphonic Band, Wind Ensemble, and the Million Dollar Band. 
Charlie marched three years with Carolina Crown Drum & Bugle Corps from 2016-2018. During his time with Carolina Crown, the corps won two Jim Ott best brass performance awards, a John Brazile Best Visual Performance award, and two bronze medals.
At home in Alabama, Charlie has worked as a marching band staff member with Tuscaloosa County High School and Vestavia Hills High School. Charlie has also worked with Pelham High School.
Charlie currently resides in Birmingham, Alabama where he enjoys teaching music, and spending time with his fiancée Olivia.
---
Oscar Ban will be joining the Blue Knights as a High Brass Instructor for the 2019 season.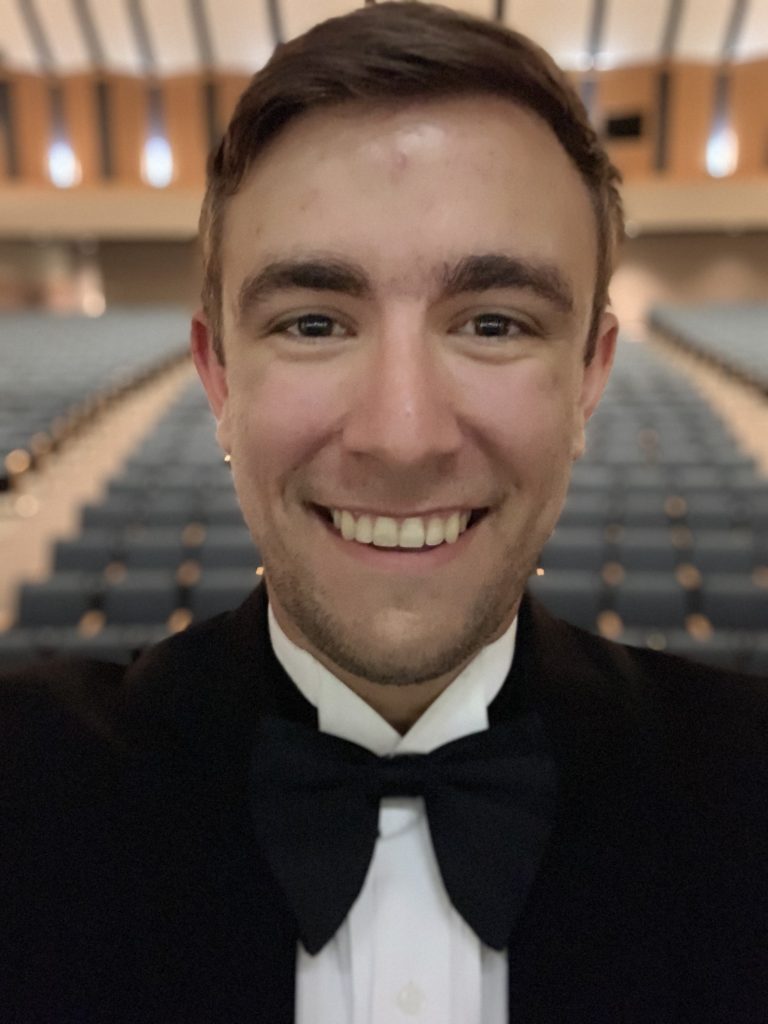 Oscar Ban is an active music educator, composer, and performer, and currently is the Associate Director of Bands and Director of Jazz Bands at Guyer High School in Denton, Texas. Oscar received his Bachelor of Music Education with an Instrumental Band and Trumpet focus from the Jacobs School of Music at Indiana University. He has worked with a variety of different high school marching programs including Avon High School, Center Grove High School, and Anderson High School. Serving on the brass staff at Music City Drum & Bugle Corps in 2018, Oscar joined the Blue Knights brass staff in 2019.

His marching career began at Carmel High School before marching with Carolina Crown Drum & Bugle Corps from 2015 – 2017, as well as participating for four years in the Indiana University Marching Hundred. As a composer and arranger, Oscar began by serving as the Carolina Crown Small Ensemble Arranger in 2016 and 2017 and now arranges for marching band, indoor winds, as well as completing many original commissions for chamber and concert ensembles. Oscar publishes works for concert band with the RWS Music Company.
---
Kent Wallis will be returning to the Blue Knights as a High Brass Instructor for the 2019 season.
Kent Wallis is a band director at Frisco Heritage High School in the Dallas area and is excited to begin his second year teaching high brass with the Blue Knights Drum & Bugle Corps.
He is an alumnus of the Blue Knights, marching with the corps from 2010 through his age-out summer in 2013. In his time with the organization, he performed on trumpet and mellophone in the brass section and had the opportunity to serve the organization as one of the drum majors for his age-out season.
He is a graduate of the University of Houston where he received his Bachelor's degree in Music Education in 2016. While in studying in Houston, Kent worked with several local marching bands including the Woodlands High School in Conroe ISD and Cy-Fair High School.
Kent currently resides in Frisco, Texas where he teaches concert band and marching band. He enjoys yoga and rock climbing in his free time and has two super dumb cats, Luci and Stanley.
---
Andy Tye will be joining the Blue Knights as a Brass Caption Consultant for the 2019 season.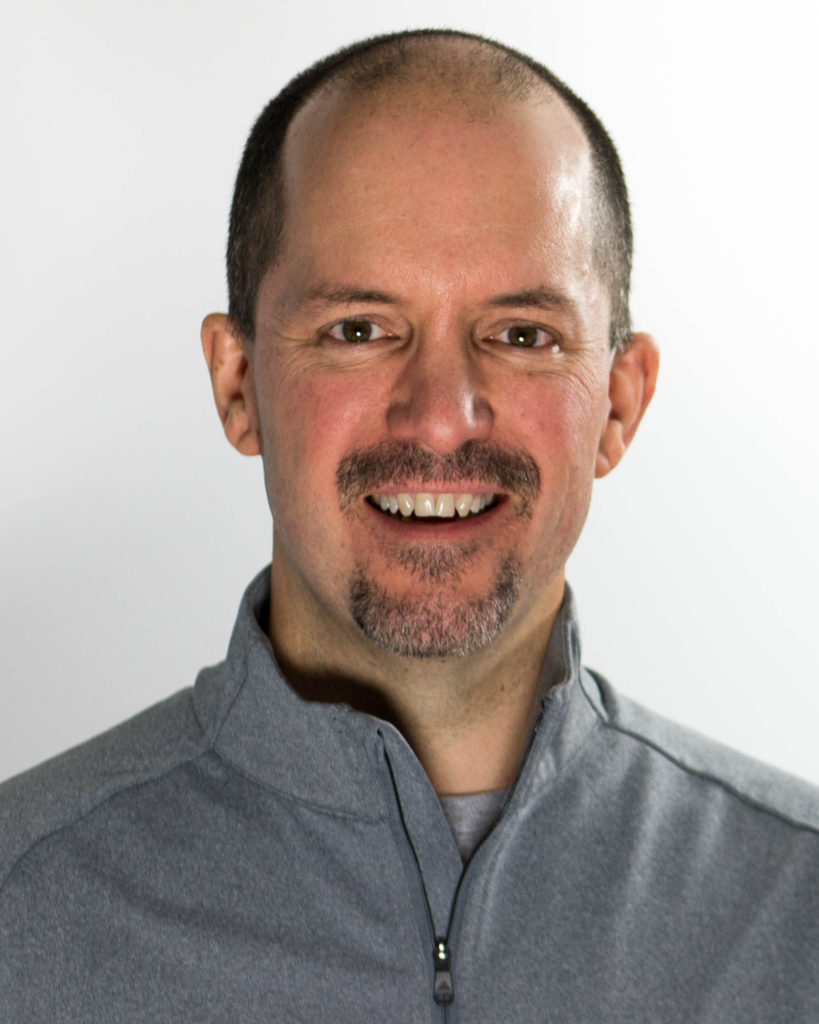 Andy Tye studied Music Education and Euphonium Performance at Ball State University in Indiana. He was a member of the Star Of Indiana Drum & Bugle Corps for three years, and the Brass Caption Head for the Blue Stars Drum and Bugle Corps for two years.
In 2009, Andy joined the music staff of the 5-time Bands of America Grand National Champion Carmel High School Marching Greyhounds where he still assists to this day.
He makes his living as a visual designer, music arranger, consultant and clinician for high school band programs all over the country. He resides in Indianapolis, Indiana.
---
For more about the Blue Knights Drum & Bugle Corps and its staff, visit HERE!
For more about the Blue Knights 2019 summer national tour, visit HERE!