Blue Knights Announce 2019 Color Guard Staff

DENVER, CO – The Blue Knights Drum & Bugle Corps is excited to announce the Color Guard Staff for the 2019 season!
---
Jaycee Wilson will be joining the Blue Knights as the Caption Head for the 2019 season!

Jaycee Wilson was born in the Denver area, and was raised and resides in California's Central Valley. Jaycee started his marching arts career playing the clarinet in elementary school, which he still plays in his local community band. He found his passion for color guard while attending Clovis High School. Since then, Jaycee was a member of the Blue Devils Color Guard from 2006 – 2010, and Imbue Winterguard from 2009 – 2013.
Jaycee has been instructing and designing for many groups in the western and central United States since 2006, including Clovis North HS (CA), and American Fork HS (UT). He was also the Assistant Caption Head and Head Technician at Bluecoats Drum & Bugle Corps from 2014 – 2017, and has been an instructor, designer, and choreographer for Imbue Winterguard since 2010. Since 2017, Jaycee began adjudicating the Color Guard and Visual captions for Western Band Association, and also started writing drill for marching bands.
In addition to teaching and designing, Jaycee is a part-time student working on his Math Education degree. He is very excited to start this new journey with the Blue Knights.
---
Lauryn

Heller

will be returning to the Blue Knights as a Color Guard Instructor for the 2019 season!
Lauryn has experienced the world of the marching arts from a very young age, particularly because of her mother's influence. She attributes much of her success to her eight years performing with the WGI A class finalist Haddon Heights HS "High Voltage" color guard program and its exceptional staff (2002-2009). After high school, Lauryn marched indoor color guard with The Light Brigade (2010), Alter Ego (2011, 2012), and The Black Watch (2014, 2016). Additionally, Lauryn marched 6 years in The Cadets Color Guard (2008-2013).
Lauryn's instructional experience includes Haddon Heights HS (2010 – Present), Washington Township HS (2011 – Present), Surge Independent (2016 – Present), The Cadets (2014, 2015), The Black Watch (2017,2018), United Percussion (2017 – Present), Bushwackers (2016 – Present), Blue Knights (2016 – Present), and other programs in the New Jersey area.
In almost every aspect of her life, Lauryn chooses to dedicate her time and efforts to the growth and support of the youth. She has earned an Associate's degree in social services from Gloucester County College and a Bachelor's degree in Psychology from Rowan University. By day, Lauryn is a kindergarten aftercare teacher at an elementary school. On nights and weekends, she is working with multiple marching arts organizations. This year marks Lauryn's fourth summer with Blue Knights, and she can't wait to get started!
---
Austin Katona will be joining the Blue Knights as a Color Guard Instructor for the 2019 season!

As a native of San Diego, California, Austin Katona started his performing career at a young age in dance, gymnastics, and theater. Austin joined his high school's color guard during his sophomore year and performed with Gold Drum and Bugle Corps. Austin continued pursuing his love for the drum corps activity and marched Bluecoats from 2012 to 2016. During the winter season, Austin performed with Vox Artium winterguard from 2012 to 2015, and with the WGI World Champion Pride of Cincinnati in 2017. Austin most recently served as a staff member and performer for the inaugural season of Bluecoats Indoor in 2018.
Austin has worked with multiple high school and independent color guards in Southern California and the Cincinnati area. He served as a color guard technician for the Bluecoats Drum & Bugle Corps in 2017 and 2018, as well as Bluecoats Indoor in 2018.
Austin graduated from the University of California – San Diego with his Bachelor's degree in Biochemistry in 2016. He resides in Cincinnati, Ohio, where he is pursuing his M.S. in Nutrition from the University of Cincinnati and performing with the 2019 Pride of Cincinnati Winterguard.
---
Jacob Tortorete will be joining the Blue Knights as a Color Guard Instructor for the 2019 season!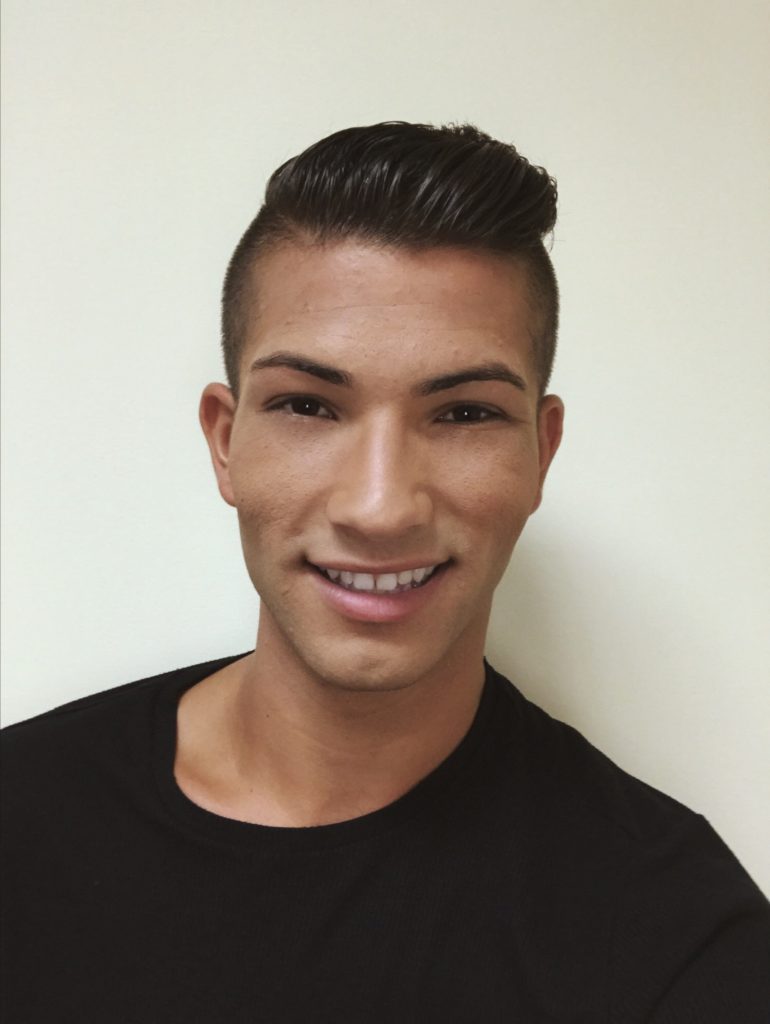 Jacob Tortorete is a full-time student living in Long Beach, CA. Jacob's DCI color guard experience began as a member with the Blue Devils Drum & Bugle Corps from 2012-2017, and served as color guard captain 2016 and 2017. He also marched winter season with Imbue Winter Guard since 2014.
In the pageantry arts, Jacob has acted as an instructor, technician, designer, color guard choreographer, and clinician at a variety of levels.
Jacob is extremely thrilled and honored to be with the Blue Knights for the upcoming season!
---
Shavon Garcia will be joining the Blue Knights as a Choreographer for the 2019 season!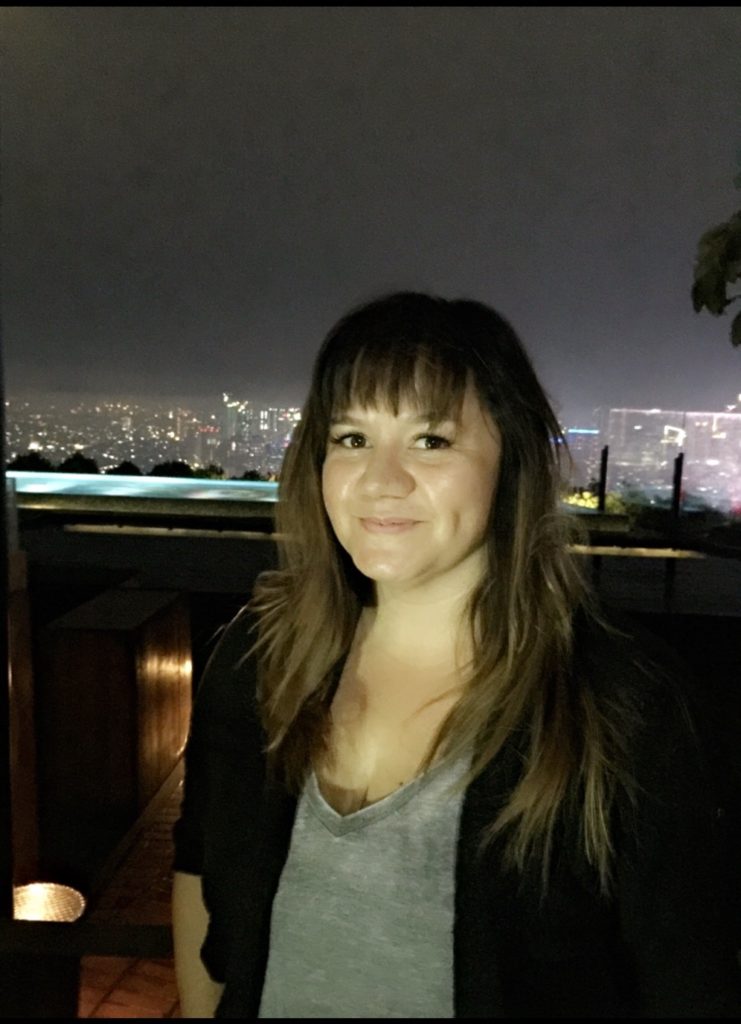 Shavon Garcia is a native of California's Central Valley. She began her pageantry performance at Riverbank High School and the Santa Clara Vanguard. She also studied movement in college with some of her most impactful mentors. Shavon has since been an instructor and designer for over 20 years. Shavon has instructed, designed and consulted for many organizations over this time. Her Drum corps work includes: Choreographing for the SCV Cadets, Corps Director and Colorguard Caption Head/Designer for Fever Drum and Bugle Corps, and She was the Caption Head for the Bluecoats Colorguard from 2014 through 2017. Shavon will be entering her second year on the color guard team for the Blue Devils in 2019. This will her first season choreographing for Blue Knights.
During the Winter, Shavon is the director and an instructor, designer, and choreographer for Imbue Winterguard which she founded in 2009. Previous to that, she has led several successful scholastic and independent winter programs including Beyer High School and Fever Winterguard.
In addition to choreography and instruction, Shavon has been adjudicating for the past 4 years within the US. In the recent year, she has had the opportunity to travel as a clinician and adjudicator for WGI within their International endeavors.
Shavon currently serves on the Central Valley Guard & Percussion Circuit BOD, The WGI BOD, and the WGI Steering Committee. Outside the pageantry realm, Shavon holds a degree in Psychology and is passionate about rehabilitation. She also is a certified Barre and Pilates Reformer instructor and teaches meditation. She feels very fortunate to have many things she enjoys in life intertwine around the idea of working with and learning from others!
---
Chance Webb will be joining the Blue Knights as a Color Guard Instructor for the 2019 season!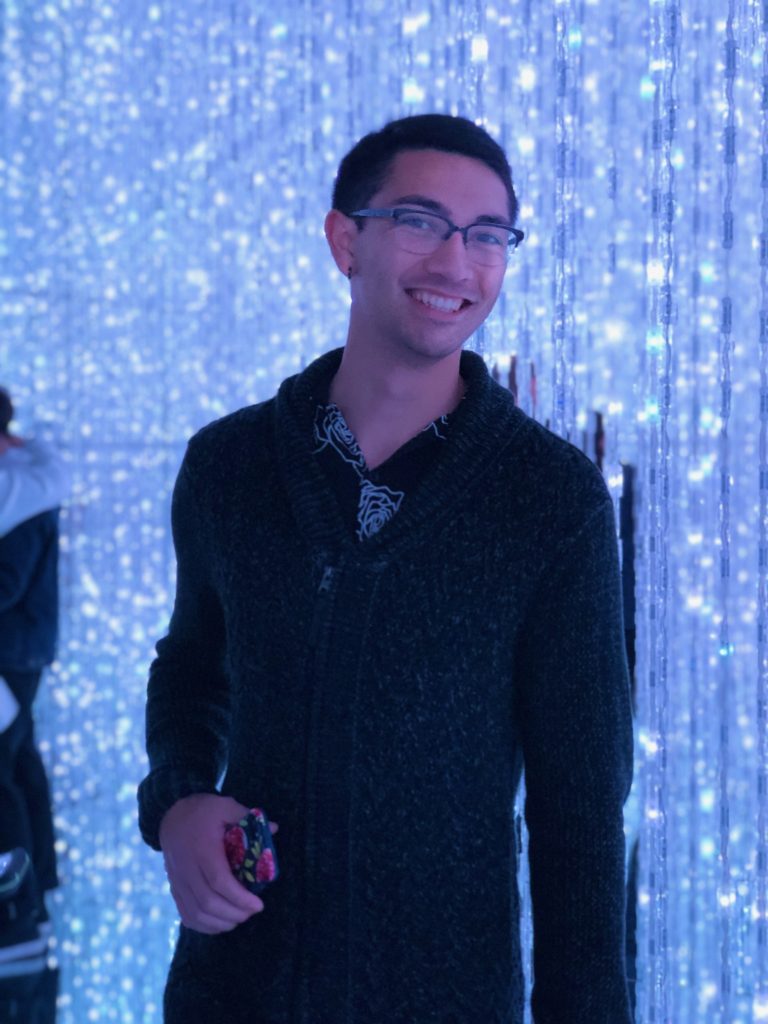 Chance Webb started his color guard career his sophomore year at Patrick Henry High School, located in San Diego, CA. After graduating in 2014, he auditioned for Vox Artium Winterguard, where he marched from 2015-2017, while also serving as captain during the 2017 season. In 2018-2019, he marched with Imbue Winterguard in Modesto, CA. Chance also marched with the Bluecoats Drum and Bugle Corps in 2016 and 2017.
Besides performing, Chance has an incredible passion for teaching. He considers himself very lucky to have worked with a number of different programs in San Diego and has worked with a variety of students. He currently teaches at Rancho Bernardo High School and is the caption head at Patrick Henry High School.
Chance currently attends San Diego State University. He is double majoring in Social Science and LGBT Studies and plans on pursuing a future in education.
---
Pete Marquez-Johnson will be joining the Blue Knights as a Color Guard Instructor for the 2019 season!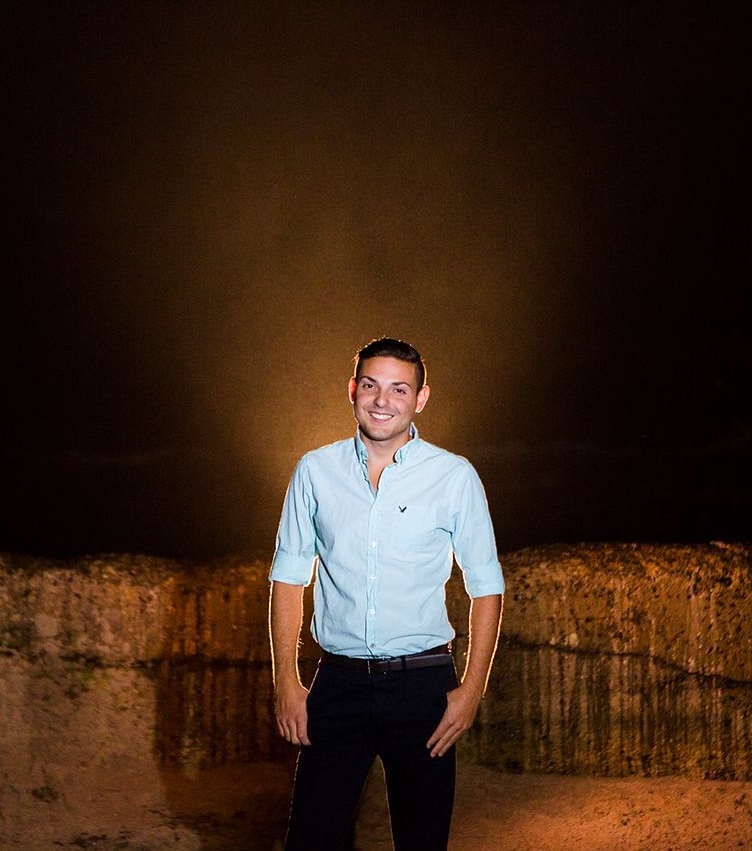 Pete Marquez-Johnson grew up in West Covina, CA where he performed with his high school color guard for four years. Upon graduating, Pete fell in love with drum corps and the sport of the arts after his first DCI experience with The Boston Crusaders in 2007 and his first WGI experience with Corona Winterguard in 2008. Since then, he has had the opportunity to perform with the Blue Stars in 2008, The Cadets in 2010, Corona Winterguard from 2008 to 2011 and most recently, Imbue Winterguard from 2015 to Present.
Pete has been teaching color guard as both a designer/choreographer and technician in the Southern California area since 2009. He has served as a technician at many schools including South Hills High School, Ayala High School and Vista Murrieta High School. He has been the color guard caption head at Sunny Hills High School since 2009. Pete has also had the opportunity to work with the Academy's color guard in the summers of 2014 and 2015, and joined the Bluecoats on the road in 2016 and 2017.
Pete currently resides with his husband Sergio Marquez-Johnson in Riverside, California.
---
Emily Yraceburu will be joining the Blue Knights as a Color Guard Instructor for the 2019 season!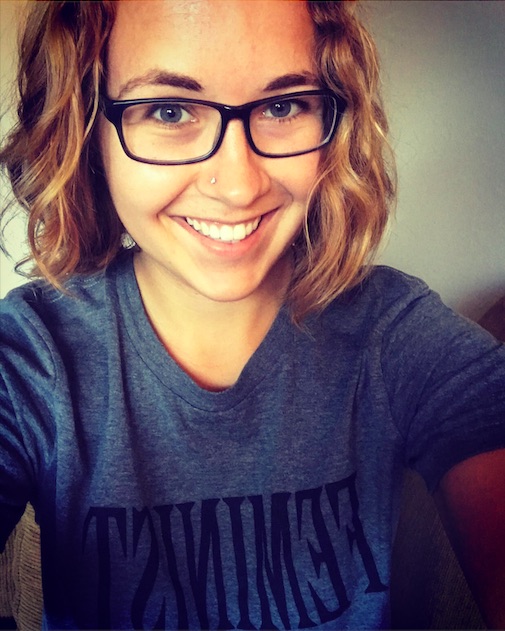 Emily Yraceburu began her color guard career at Clovis North High School and finished her high school color guard career as captain at Mission Viejo High School. After high school, Emily marched Imbue Winterguard from 2014-present and marched Bluecoats drum corps in 2015 and 2016.
In addition to performing, Emily has also taught at several schools in the Orange County area.
She has a B.S. in Child Development and B.A. in Women and Gender Studies from CSU Fullerton. Currently, she attends Claremont Graduate University and is pursuing a Master's in Cultural Studies.
---