Blue Knights Announce 2019 Visual Staff

DENVER, CO – The Blue Knights are pleased to announce the Visual Staff team for the 2019 Drum Corps International season.
---
Zak Stillwell will be joining the Blue Knights as the Visual Caption Head for the 2019 season.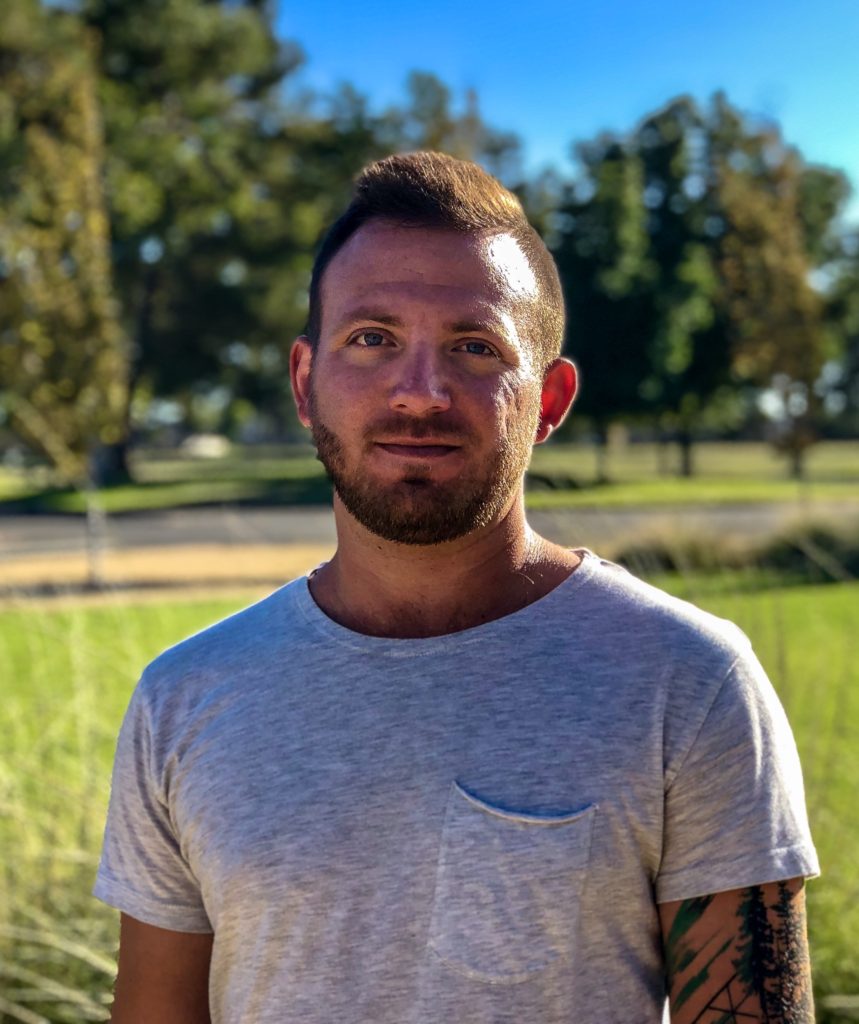 Zak is a full-time visual designer, instructor, and clinician based out of Fremont, California. He began his pageantry career at the age of fourteen as a performer in the Academy Drum and Bugle Corps, before spending his final four years marching with the Blue Devils.
After aging out, Zak began teaching within the Blue Devil organization. While there, he spent time instructing the 'A', 'B', and 'C' corps. Most notably, Zak's work with the Blue Devils 'B' Corps helped elevate the corps from perennial Open Class contender to two Top 15 World Class finishes in 2014 and 2016. In all, Zak has helped earn seven DCI World Championships as an instructor and performer. In addition to his drum corps experience, Zak studied music education and euphonium performance at the University of Arizona, under the instruction of Dr. Kelly Thomas.
Zak has served as visual caption head for many award-winning high school ensembles.  Some of the groups he has had the pleasure of working with include James Logan High School, Homestead High School, Amador Valley High School, Saratoga High School, and Leigh High School. As a drill designer, Zak has written for programs all over the United States. He currently designs for programs in California, Illinois, Minnesota, Ohio, Oregon, and Texas.
---
James Gow will be joining the Blue Knights as a Visual Designer for the 2019 season.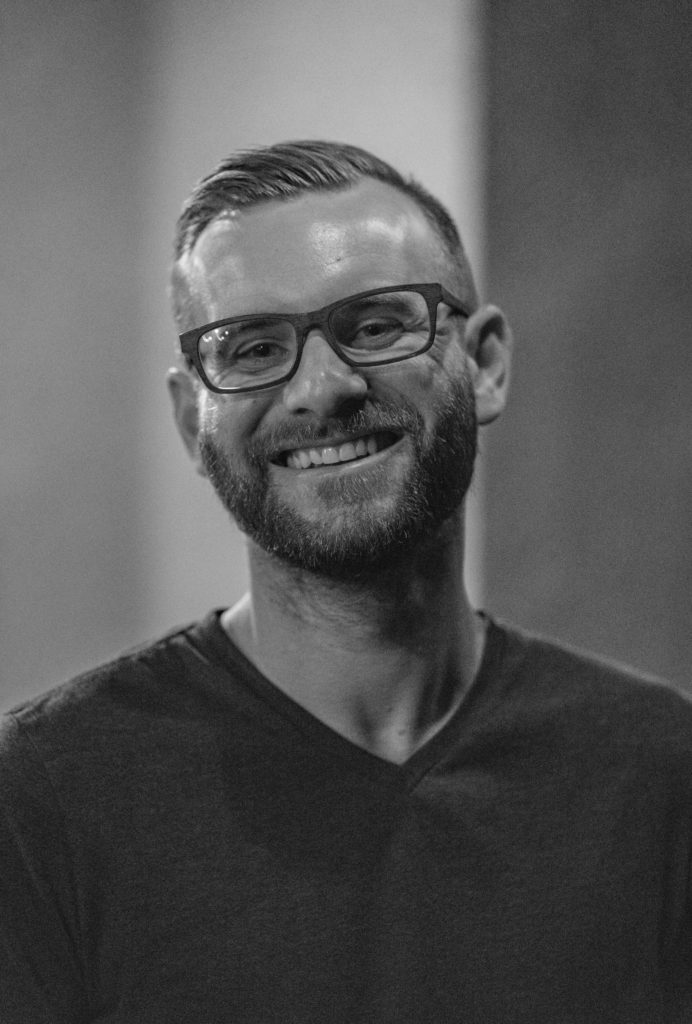 James is a Southern California native who began his marching career at Vista Murrieta HS before joining Pacific Crest Drum and Bugle Corps (2005-2006) and later going on to march with the Blue Devils Drum & Bugle Corps (2007-2010).
As a drill designer, James has worked with Southwind Drum and Bugle Corps (2017-2018) and is the current visual designer for the Blue Knights (2018-present). He has served as drill designer for multiple high school programs around the country, including Green Hope, Warren, Etiwanda, Foothill, Temecula Valley, and Great Oak HS. James also designs visual programs for scholastic and independent winter drumlines and is currently a choreographer and visual instructor at Broken City Percussion as well as visual designer at Vessel Percussion.
As an instructor, James has taught highly competitive groups in the Southern California area including Vista Murrieta, Mission Viejo, Etiwanda, and Fountain Valley High Schools, and serves as the current visual caption head and choreographer for BOA semi-finalist Vista Murrieta HS. He has been a member of the visual staff for the Sacramento Mandarins (2011), The Cadets (2012), and the Blue Devils Drum and Bugle Corps (2013-2018).
---
Philip Michanowicz will be joining the Blue Knights as a Visual Instructor for the 2019 season.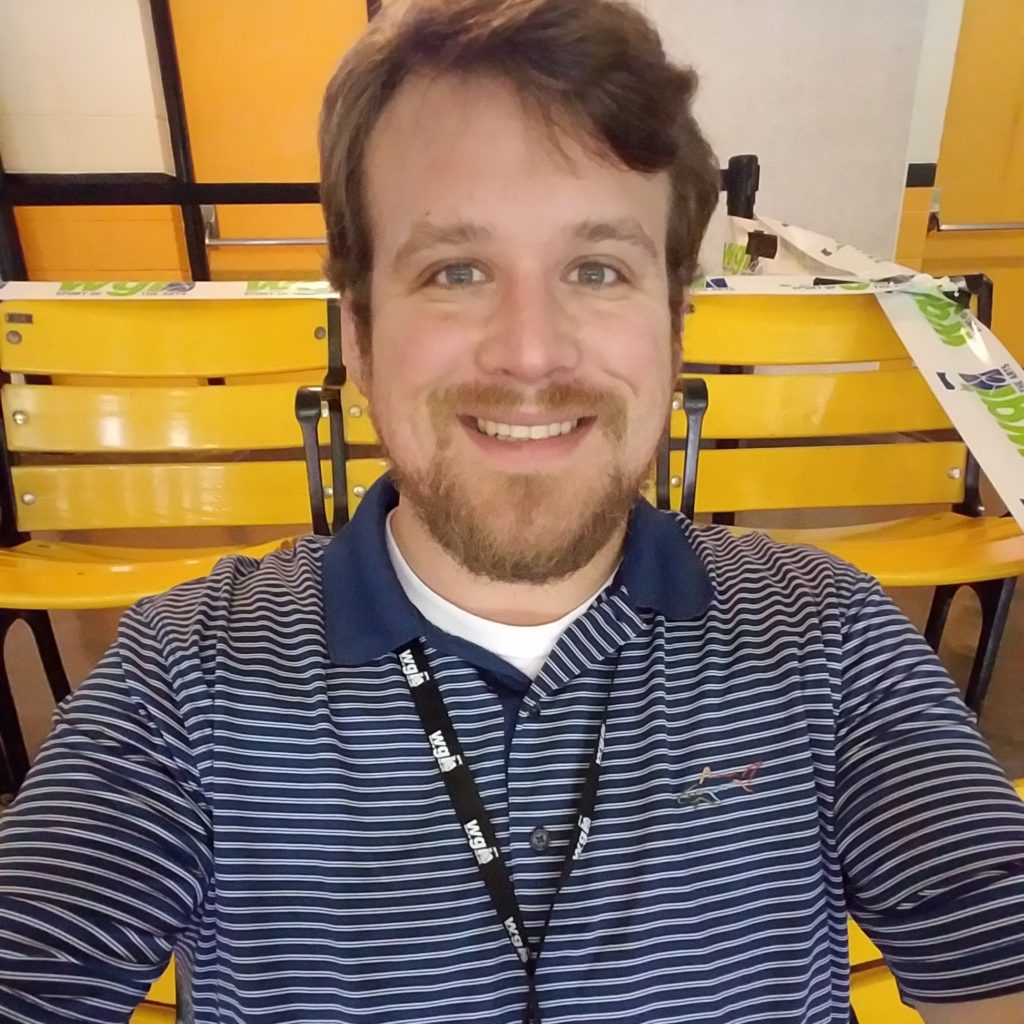 Phillip currently serves as the Associate Director of Bands at Pace High School in Pace, Florida.  He received his Bachelor of Jazz Studies, Magna Cum Laude, at the University of North Florida in Jacksonville, Florida and is completing his Bachelor of Science in Nursing with the University of West Florida in Pensacola, Florida.
Additionally, he received his Associate of Arts in General Studies, as well as Associate of Nursing from Pensacola State College in Pensacola, Florida. Beyond his duties at Pace High School, Phillip is an active adjudicator for marching band, indoor percussion and winter guard. Phillip's previous experience in the performing arts includes performing in Drum Corps International with Carolina Crown Drum and Bugle Corps and The Blue Devils Drum and Bugle Corps. 
While at the University of North Florida, Phillip was the lead trumpet and ensemble assistant in the nationally known "Jazz Ensemble One", performing with multiple professional Jazz musicians famous worldwide. 
Additionally, Phillip was the Visual Coordinator for Southwind Drum and Bugle Corps, as well as visual designer and consultant for multiple high schools and independent percussion ensembles across the United States, who have competed in Winter Guard International at the World Championships. Phillip is excited to be joining the Blue Knights Visual Staff for the 2019 season!
---
Nicholas Robustor will be joining the Blue Knights as a Visual Instructor for the 2019 season.

Nicholas Robusto is a Mechanical Engineering student at Old Dominion University. This is his first year with the Blue Knights' Visual Staff. He currently instructs and consults for many performance ensembles along the East Coast.
His drum corps teaching experience includes 2018 Spirit of Atlanta Drum & Bugle Corps as a part of the Visual Staff.   
Nicholas' previous performance experience includes 4 years with The Cadets Drum & Bugle Corps (2012-2015) on the trumpet.
---
Marcelino Nambo will be joining the Blue Knights as a Visual Instructor for the 2019 season.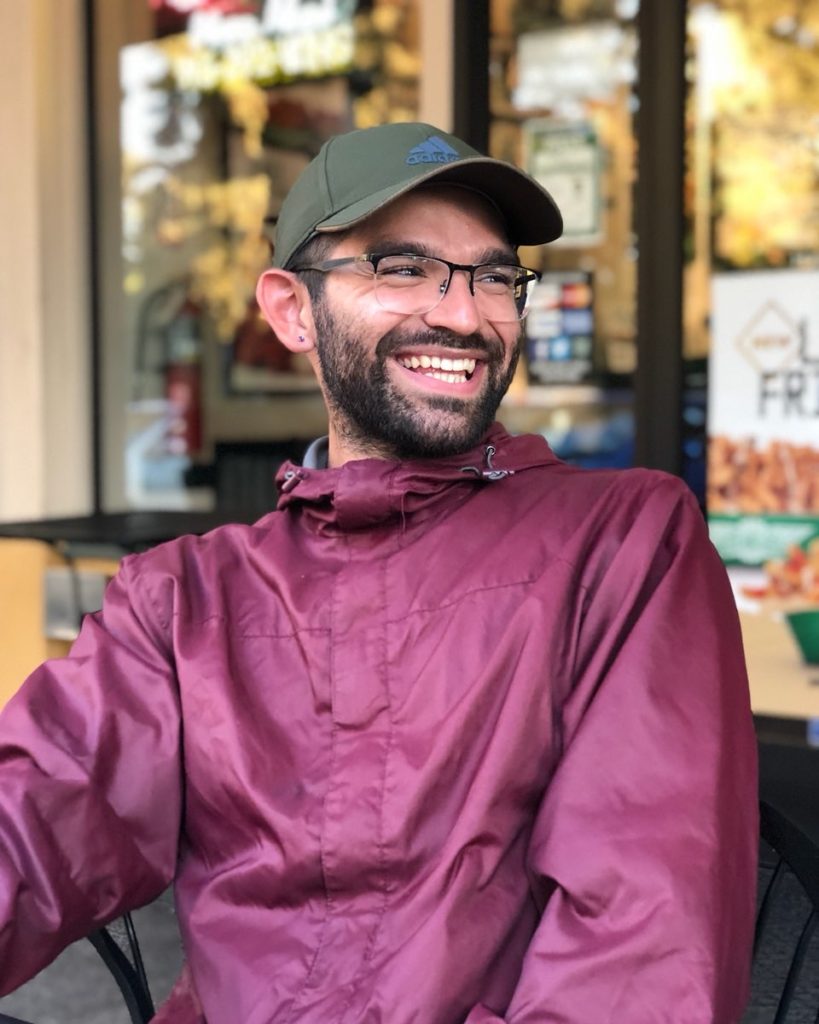 Marcelino Nambo is a native to Northern California, where he has spent most of his career as a performer and an instructor. He got his start as a performer at C.K. McClatchy High School in 2008, where he spent four seasons with the marching band, and 3 seasons with winter percussion. Marcelino began his teaching career with the John F. Kennedy High School Marching Band, which he helped find increasing success in their circuit during his four fall seasons (2014-2017) with the program.
Outside of high school, his experience with DCI lasted a total of six years. He began marching drum corps in 2011, where he spent four seasons (2011-2014) playing baritone for the Sacramento Mandarins, and two seasons (2015-2016) playing euphonium for the Blue Devils, where he was a part of the 17th World Championship Title for the organization.
He began as a visual tech, and began adding more responsibilities as a choreographer for the group. In 2017, he became the Visual Caption Head, where he helped lead them to numerous awards and a championship title. He also spent four seasons (2015-2018) with the JFK winter percussion ensemble, which he also helped to grow into a very competitive ensemble in their circuit. His last three seasons with the winter percussion ensemble, he was also writing drill for the group.
His experience teaching drum corps started with the Blue Devils B Corps in 2017, where he has been on the Visual Staff every summer since. He also spent a few weeks on staff with the Oregon Crusaders in 2018.
Outside of teaching JFK, Marcelino has helped teach and design for various other programs in the Sacramento region. Currently, he is the Visual Caption Head at Homestead High School in Cupertino, CA, a program he has been a part of since the fall season of 2017. During his first year, he was on staff as a visual instructor, and after finishing that first season, has been in the Visual Caption Head position. In his first season as Caption Head with Homestead, he helped take the program to compete in the BOA Grand National Championship, where the program placed 20th overall in the Visual Caption during combined Prelims. Outside of Homestead, he is also on staff as a visual instructor for the James Logan High School Marching Band in Union City, CA.
Marcelino is extremely excited to bring his knowledge and passion to the Blue Knights this season, his first year with the organization!
---
Gary Briggs will be joining the Blue Knights as a Visual Instructor for the 2019 season.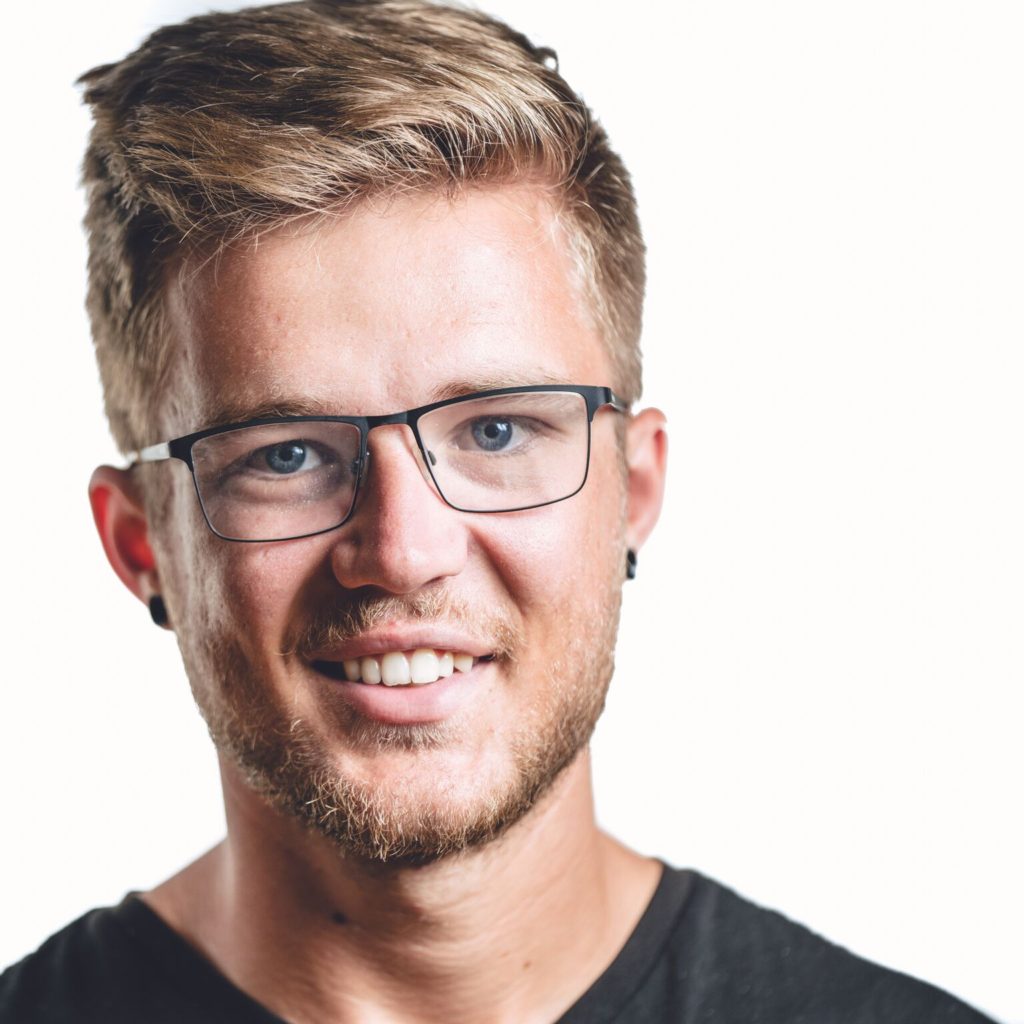 Gary Briggs is a visual instructor and recent transplant to Southern California from the San Francisco Bay Area.
He is currently studying music education and performance at California State University Long Beach. Gary has five years of drum corps performance experience, including two years in the Blue Devils Drum & Bugle Corps (2016-2017).
Gary has been teaching marching band across California for five years. Currently, Gary teaches Blue Knights, Blue Devils B, POW Percussion; and Ayala, Fountain Valley, and Downey High schools. Gary lives in Anaheim, CA.
---
Jon Popham will be returning to the Blue Knights as a Visual Instructor for the 2019 season.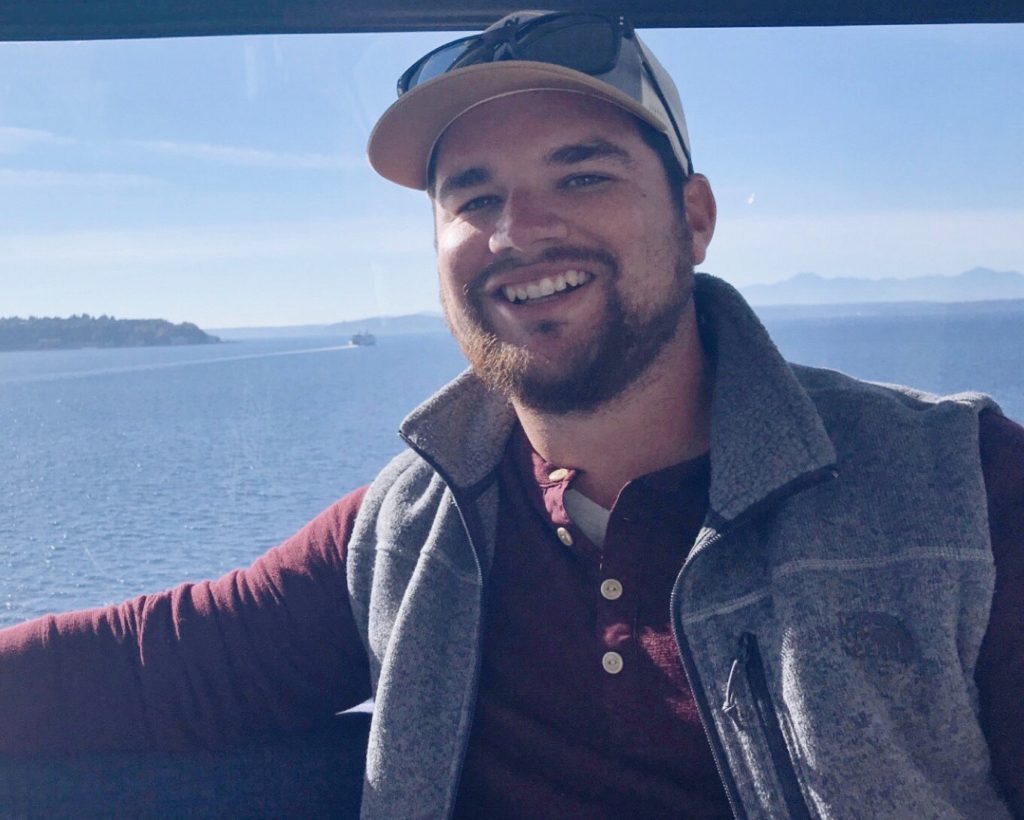 Jon Popham has been a visual instructor with the Blue Knights since 2013.  Jon's drum corps career began in 2009 marching trumpet with the Glassmen Drum and Bugle Corps, which is where he aged-out in 2010. Jon was on the visual staff with the Glassmen for the 2011 and 2012 seasons. Jon has also worked with WGI Independent World groups, Cap City Percussion and Rhythm X Winds.
Jon has been the visual caption head for the Williamstown High School "Band of Spirit" since 2009. While holding this position at Williamstown, the band has been a Kentucky Music Educators Association state finalist each year and earned the Class A State Championship in 2009 and 2014; the "Band of Spirit" has also been a BOA Regional Class Champion and Grand Nationals "Class A" Runner-up. Jon is also an active clinician and designer for many high school bands throughout Kentucky, Ohio, South Carolina, and Mississippi. In the fall of 2018, Jon had the privilege of designing for the Arkansas Tech University Band of Distinction.
Jon resides in Florence, Kentucky. He is a Special Education (Learning and Behavior Disabilities) teacher at Williamstown Independent Schools and a 2012 graduate from the University of Kentucky.
---
Matt Osborn will be returning to the Blue Knights as a Visual Instructor for the 2019 season.
Matt will be joining the Blue Knights for his fifth season as a member of the visual staff. Matt is a native of Akron, Ohio and lives in the Dayton area. As a marching member, He spent his first two seasons with the Glassmen Drum and Bugle Corps in 2010 and 2011 as a euphonium player.
For his age out summer, Matt was a member of Carolina Crown in 2012. During the 2011 season, he was offered a position at his alma mater, Norton High School, as a visual instructor where he spent five seasons. In 2015 he was a founding member of Rhythm X's WGI winds ensemble.
After performing with the ensemble for three seasons, Matt now works as a visual staff member for Rhythm X. Currently, he works as a paraprofessional with students with behavioral and mental disorders and is serving as the co-visual caption head at Lakota East High School for his second season and his first with the schools' winter guard program. Matt is excited to be with Blue Knights for another DCI season!
---
Austin Greene will be joining the Blue Knights as a Visual Instructor for the 2019 season.
Austin Greene is a professional visual designer and educator from Raleigh, NC.  Austin is an adjudicator for Bands of America, Winter Guard International, and numerous local circuits as well as a previous judge for Drum Corps International.
He joined the instructional staff of The Cadets Drum and Bugle Corps in 2012 and served as Visual Caption Head from 2014-2015. Previously, Austin was Director of Bands at Concord High School in Concord, NC, and Director of Bands and Performing Arts Department Chair at Durham School of the Arts. In 2010, he was hired as an adjunct instructor at the Dublin Institute of Technology's National Conservatory of Music in Dublin, Ireland. He has served for four years as a program consultant for the Bands of America Grand National Finalist Kennesaw Mountain High School Marching Band and works with the Western Carolina University "Pride of the Mountains" Marching Band.
Austin attended Western Carolina University where he earned his Bachelor of Science Degree in Music Education in 2003. He went on to earn his Master of Music in Conducting Degree from the University of Connecticut in 2006. Austin is in regular demand as a designer, clinician, and adjudicator throughout the United States and abroad.
---
∴ Click here to learn about the 2019 tour schedule!