Blue Knights Announce Color Guard Staff for 2017 Season
DENVER, CO – The Blue Knights Drum & Bugle Corps is pleased to present the Color Guard Educational Staff for the 2017 Drum Corps International season.
---
Brandy DuBose will be returning to the Blue Knights Drums & Bugle Corps for her 5th season as the Color Guard Caption Head for the 2017 season.
Brandy DuBose is the Instructional Specialist for the Sun Devil Marching Band and the director and choreographer for the Arizona State University Sun Devil Color Guard. Brandy was born and raised in Texas, where she attended Texas State University-San Marcos as a Dance Performance major, and also taught the Bobcat Marching Band Color Guard and Millennia Independent Open Winterguard for 11 years.
In Texas, she taught the Seguin High School color guard for 10 years, from 1995-2006. After moving to Arizona in May 2006, Brandy began working with ASU. She is currently the Director of Fenix Independent Winterguard, which is a four time World Class Finalist. Brandy has served as Caption Head for other organizations such as Tarheel Sun and The Academy Drum and Bugle Corps, as well as a member of the Colorguard staff for the Santa Clara Vanguard Drum and Bugle Corps.
She marched in the Colorguard at Phantom Regiment (1993-1995) as well as a member of the Nouveau (IA), Speakeasy (IA) and Ascension (IW) Winterguard programs.  In addition to her involvement with ASU, she is currently the Director of Colorguard at Corona del Sol High School and Colorguard Liaison for the WGAZ circuit. Brandy currently resides in Gilbert, Arizona with her family Wardell and Miles King.
---
Rob Jett is returning for his 3rd year as the Blue Knights Drum & Bugle Corps Color Guard Co-Caption Head.
Rob Jett grew up outside Nashville, TN, where he went to Western Kentucky University majored in Advertising. He currently resides in San Diego, California with husband, Carlos. Rob's marching career began with Suncoast Sound Drum & Bugle Corps (1987-1989) and Magic of Orlando Drum & Bugle Corps (1990), as well as Alliance of Miami Winterguard (1988-1990), and San Jose Raiders (1991).
He has served as Color Guard Caption Head for Santa Clara Vanguard Drum and Bugle Corps (2000-2002), as well as held positions as a technician/designer/consultant for several other organizations such as The Academy and Spirit of Atlanta Drum & Bugle Corps.
Rob has also worked with several winter guard programs such as the San Jose Raiders, Rancho Bernardo, The Academy, Ayala High School and currently with Diamond Bar High School, Fantasia and Fenix Independent Winterguards.
---
Randi L. Miles is returning as color guard choreographer for her 5th year for the Blue Knights Drum & Bugle Corps.
Randi Miles graduated Magna Cum Laude from Texas State University-San Marcos in December 2006 where she earned a Bachelor of Science in Dance and her Teacher's Certification for the secondary level. May 2011 marked her graduation from Arizona State University with her Master of Fine Arts degree in Dance. Randi has performed locally, nationally, and internationally.
She has made performance and choreographic appearances in Opening Door Dance Theatre, American College Dance Festival, 10 Minutes' Max, the Promising Artists of the 21st Century (Costa Rica), Phoenix Fringe Fest, Breaking Ground, Eureka Dance Festival (D.C.), and most recently the Big Range Austin Dance Festival. Her hard work has earned her the Connie Webb Brown scholarship for performance/choreography, the inaugural Karen Earl Memorial Scholarship, the Hope & Robert Heimann Scholarship, the Arizona State University School of Dance Outstanding Education Practice Award, among many others. She was a performing member with the Crossmen Drum and Bugle Corps (2001-2004) as well as the Blue Devils (2005) where she was awarded Rookie of the Year.
She has also taught with the Crossmen (2007-2008) and the Academy Drum and Bugle Corps (2010). Randi has worked with many color guards including Dripping Springs High School, Winston Churchill High School, Richland High School, Arizona State University, FeniX Independent, and recently Cypress Independent from Houston, TX.
She currently works full-time at the University of Texas at San Antonio as the Head of Auxiliary with the Spirit of San Antonio (SOSA) Marching Band. She is also dance faculty at UTSA where she continues to focus on developing her own technical style, unique choreography, and discovering her own personal choreographic process. This summer will mark Randi's 5th summer to be working with the Blue Knights.
---
David Arvin is returning as color guard choreographer for the Blue Knights Drum & Bugle Corps.
David Arvin is from Tulsa, Oklahoma and began his career in the performing arts in 2008. He began his career in DCI by performing with the 2009 finalist Troopers Drum & Bugle Corps. Then moving on the perform with the Blue Knights in 2010, and aging out in 2011 as the DCI I&E Flag Soloist.
David then started in 2012 choreographing and teaching for the Blue Knights.  In his winter career, he spent his performing time with 2008 Independent A Finalist, Eclectix and 2009 Independent A Finalist, Central Independent. David has been teaching locally in Oklahoma since 2008 with numerous high schools in the Oklahoma City Metro area. In 2011, he began working with and choreographing for Union High School's Scholastic Open and A Class guard.
He attended the University of Central Oklahoma where he studied Dance Education. David is now the Head Director for Union High School, choreographing and directing their four guard programs, working with various local and out of state programs including Independent World Winterguard Identity from San Marcos, Texas.
---
John Joseph (J.J.) will be returning to the Blue Knights color guard staff for the 2017 season.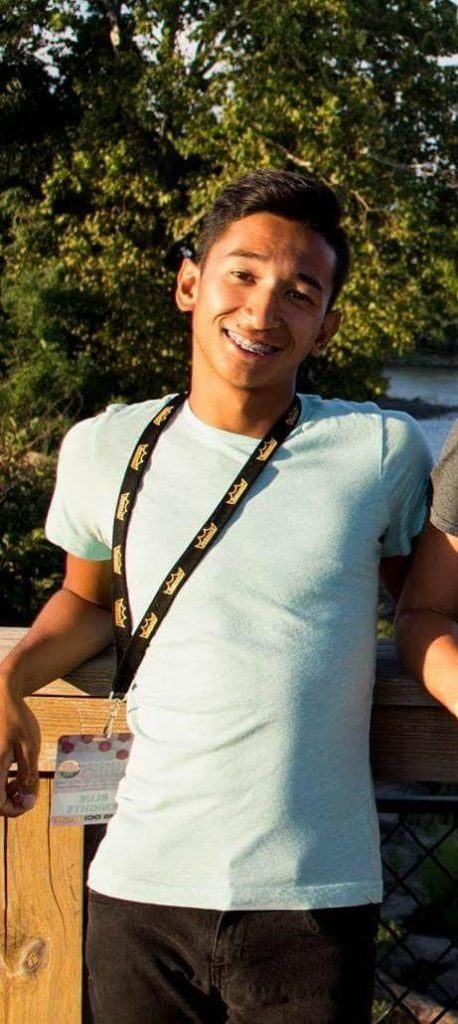 John "JJ" Joseph graduated from Irondale High School (New Brighton, MN) in 2012 where he has been active in the color guard since 2009. The summer following graduation, JJ began his drum corps career as a member of the color guard with the Blue Stars Drum & Bugle Corps from 2010 to 2014. Most recently, JJ performed with 3-time Winter Guard International world champion color guard, Onyx, from Dayton, Ohio in 2015 and 2016.
JJ has taught numerous color guards throughout the country including Irondale High School, Rocori High School, Elk River High School, Carroll High School, Southgate Anderson High School, Lakota West High School, Worthington Kilbourne High School, Northmont High School and Novi High School. JJ has recently started teaching visual in various marching bands including Moon Area High School, Fairborn High School and Kettering Fairmont High School. JJ currently serves as the Color Guard Director at Lebanon High School (Lebanon, OH).
He is pursuing a Bachelor's degree in Middle Childhood Education at Wright State University (Dayton, OH)
---
Juan Artavia is returning as color guard choreographer for the Blue Knights Drum & Bugle Corps.
Juan Artavia has been involved in the color guard activity since 2005. His drum corps experience has included time at the GLASSMEN Drum and Bugle Corps in 2007 and 2008, along with the Blue Knights Drum and Bugle Corps in 2009 and 2010- he was the color guard captain for both programs and was also the 2010 Drum Corps International Dance I&E Champion.
During his winter guard career, Juan was a performer with Code Black winter guard from 2008 – 2009 and a captain with Cypress Independent from 2010 – 2012. He has performed at the Winter Guard International Independent World Class Finals with both groups. As an educator, Juan is in his seventh year as a staff member for the Blue Knights Drum and Bugle Corps. He is also a clinician, choreographer, and designer for numerous programs throughout the Houston area. He is in his eighth year as director of the Morton Ranch Color Guard program.
---
Monica Chamberlain is returning as a color guard instructor for the Blue Knights Drum & Bugle Corps.
Monica Chamberlain grew up in Harrison Township, Michigan and moved to Texas to continue on her college education. She is a recent graduate of the University of Texas at Austin with a Bachelors of Science degree in Applied Learning and Development, focusing specifically in Special Education.
Outside of school, her performance career has spanned almost a decade. Highlighting, she has performed 5 seasons of drum corps; 2 years with The Glassmen and 3 years with The Bluecoats. Monica spent her age-out summer of 2014 as Captain of the Bluecoats Color Guard where the corps placed 2nd at the Drum Corps International World Championships.
Monica has worked with ensembles in both the Dallas and Austin area including the Cedar Park High School and Round Rock High School programs. She is eager to be returning to the Blue Knights for her third summer with the corps.
---
Lauryn Heller is returning to Blue Knights color guard staff for the 2nd year in 2017.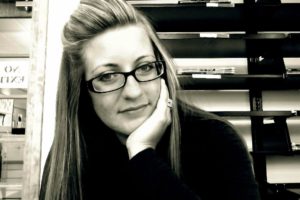 Lauryn Heller has experienced the world of marching arts from a very young age, particularly because of her mother's influence. She attributes much of her success to her 8 years performing with the WGI A class finalist Haddon Heights HS "High Voltage" color guard program and its exceptional staff. After high school, Lauryn marched indoor color guard with The Light Brigade (2010), Alter Ego (2011, 2012), and The Black Watch (2014, 2016). Additionally Lauryn marched 6 years in The Cadets Color Guard (2008-2013).
Lauryn's instructional experience includes Haddon Heights HS, Washington Township HS, Surge Independent, The Cadets (2014, 2015), Bushwackers (2016), Blue Knights (2016), and other programs in the New Jersey area. Most recently, she has joined The Black Watch (IW) organization as a staff member for 2017.
In almost every aspect of her life, Lauryn chooses to dedicate her time and efforts to the growth and support of the youth around her. She has earned an Associate's degree in social services from Gloucester County College (2012) and a Bachelor's degree in psychology from Rowan University (2015). By day, Lauryn is a kindergarten aftercare teacher at an elementary school in New Jersey. On nights and weekends, she is working with multiple marching arts organizations. Lauryn does hope to continue her education in psychology so that she may follow her passion of helping others.
After an incredible experience with the members and staff of the 2016 Blue Knights, Lauryn is eager to continue her journey with this organization!
---

Nick Vizza is returning to the Blue Knights Drums & Bugle Corps for the 2017 season.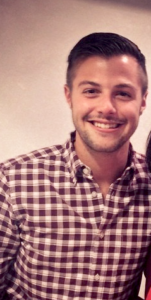 A native of the Chicagoland area, Nick Vizza currently resides in Katy, Texas. As a marching music performer, Nick has been a member of The Cavaliers Drum and Bugle Corps (2009-2010, 2013), as well as the Santa Clara Vanguard Drum and Bugle Corps (2011). He was also a cast member in the 2012 and 2014 editions of Cypress Independent, from Houston, Texas.
Nick has been the Color Guard Director at Tompkins High School (Katy, Texas) since the program's inception in 2013. During the drum corps season, Nick instructs and writes for the Blue Knights Color Guard (Denver, CO). He was also on the instructional staff for Cypress Independent during the 2015 and 2016 seasons.
Additionally, Nick is a choreographer, designer, and clinician for drum corps and high school color guard programs around the country. Most recently with Troopers Drum and Bugle Corps (Casper, WY), Cypress Ranch High School (TX),​ Station Camp High School (TN), Allatoona High School (GA), George Walton Comprehensive High School (GA), Morton Ranch High School (TX), Southwest High School (TX), and has instructed the wind and visual programs at The Woodlands HS (TX), Alvin HS (TX), Langham Creek HS (TX), and Naperville Central HS (IL).
As a student of Music Composition and Business at The University of Houston, Nick also holds elaborate training in composing original works, arrangements, and produces/mixes various tracks for performance ensembles and winter guards.

---
Liza Noriega is returning to the Blue Knights Drums & Bugle Corps for the 2017 season.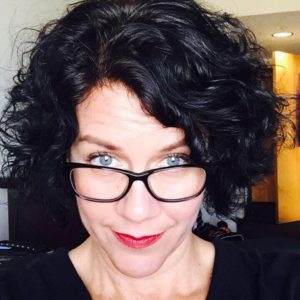 Born in New York, Liza Noriega migrated to Arizona in 1982. She earned her Bachelor of Fine Arts with K-12 Certification in Dance at Arizona State University and her Master's Degree in Educational Leadership at Northern Arizona University.
She began her color guard career at Coronado High School in 1982 and is now celebrating 34 years as a choreographer, clinician, and performance coach throughout Arizona, California and Colorado. In 1991, she began her drum corps teaching career with Arizona Sun and in 2004, continued with The Academy Drum & Bugle Corps. She was also on design staff for the Academy Winterguard who were Bronze medalist at WGI.
She is currently on the Design Team and is a Movement Specialist for the Academy Drum & Bugle Corps. She continues as the ASU Marching Band Movement Instructor for the nearly 400 member band and colorguard and is an integral part of the design team for FeniX Independent World Guard Design Team–WGI Finalist 2013, 2014 and 2015. In addition, she also directs The Academy Summer & Winter Youth Guards (ages 5-12) who, according to Liza, "they continue to steal my heart."
Liza has been the director of Dance and Color Guard at Desert Mountain High School since 1995 while serving as the Performing Arts Department Chair for 6 years. There, she manages an Arizona Chapter for National Honors Dance, Teaches Inter Baccalaureate  Dance, Cultural Connections and is founder and director of "Desert Dance Company." She has earned numerous scholarships and Educators Awards through the National Dance Educators Association. In 2010, she was selected as the Charros Educator of the Year by her peers. In 2012 she earned the nationally recognized, Bill Evans excellence in teaching award by NDEO and AZDEO. In 2013, she was inducted into the WGAZ Hall of Fame.
Liza has been happily married to her husband, Phillip, for 27 years and has 3 beautiful children and a daughter-in-law. She is also thrilled that her daughter will be marching Blue Knights This Summer! Her most satisfying accomplishment is that all her children can dance!
---
Mellanie Risch is returning to the Blue Knights for her 2nd season.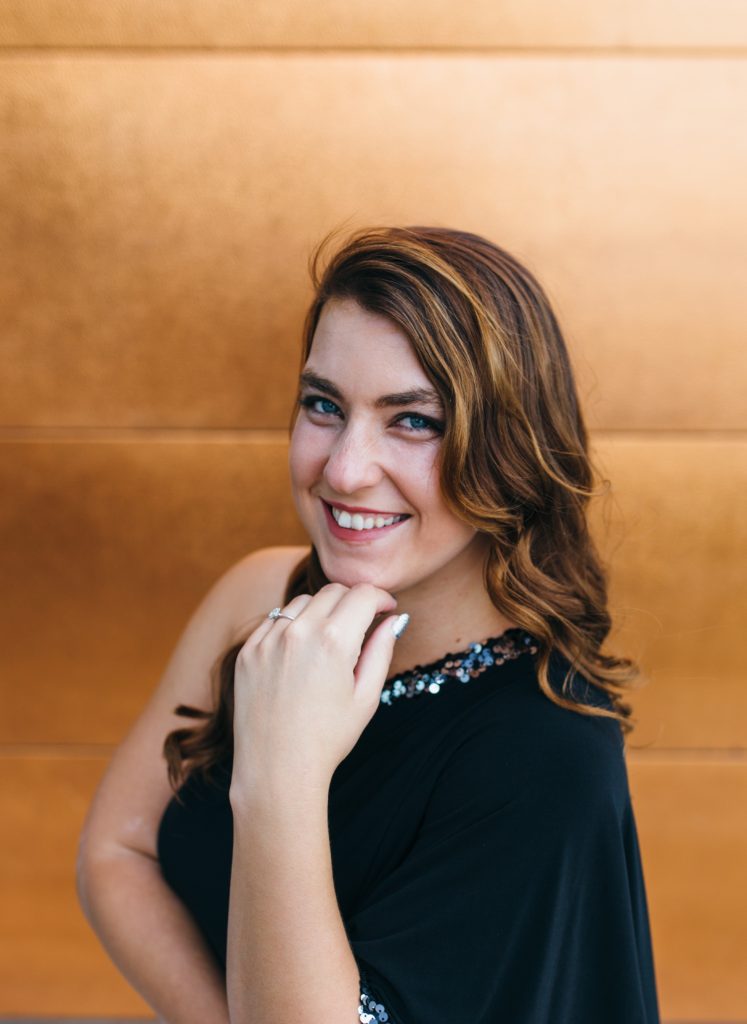 Born and raised in Phoenix, Arizona, Melanie Risch currently resides in Mesa, Arizona with her husband, Adam. She is the colorguard director at Mountain View High School in Mesa, Arizona and Perry High School in Chandler, Arizona.
Mellanie attended Arizona State University as a Liberal Studies major, and marched with the ASU Sun Devil Marching Band. She marched in the colorguard with The Academy Drum and Bugle Corps, and in the winter season with The Academy Winterguard.
She also marched as a founding member of FeniX Independent Winterguard (IW, IO). She is currently teaching color guard with the ASU Sun Devil Marching Band, and Fenix Independent A, and World Winterguards. This will be Mellanie's 2nd year with The Blue Knights Colorguard.
---
Victor Rosas is joining the Blue Knights for the 2017 season.

Victor Rosas, a Phoenix Native marched four years of saxophone before joining The Academy Drum and Bugle Corps color guard in 2010. From that inaugural season, Victor has continued to be engaged in his local color guard community, marching the 2011-12 seasons with The Academy and joining the WGI circuit for the first time with FeniX Independent in 2013, where he still marches today.
Victor joined The Blue Knights in 2013 for "No Beginning, No End" and returned the following year for his final drum corps season as a captain for "That One Second." In additional to his performance experience, Victor has designed and choreographed for myriad high schools in Phoenix since 2011.
Currently, he is a technician at Perry High School and Gilbert High School and has recently joined the staff for Arizona State University's Sun Devil Marching Band and FeniX Independent. In addition, he is a Co-Caption Head at Highland High School.
---