Blue Knights Announce Visual Staff for 2018 Season

DENVER, CO – The Blue Knights Drum & Bugle Corps is pleased to announce the Visual Staff team for the 2018 Drum Corps International season.
---
Neil Adkison will return as the Visual Caption Head for the Blue Knights.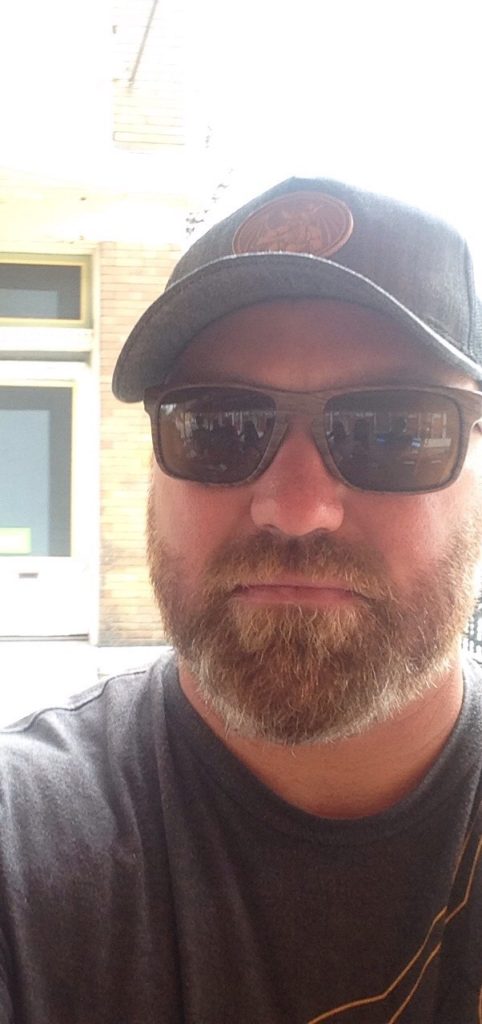 Neil has been involved in the drum corps activity for just over 20 years. Neil began his career with the San Diego Earthquake Drum and Bugle corps during his sophomore year of high school and went on to spend 5 years with the Concord Blue Devils. During his time with the Blue Devils the corps won 3 visual titles, 3 brass titles and 1 world championship.
Neil has also performed internationally with the Blue Devils when they traveled to Germany, Amsterdam, Belgium, and France in 2000, Vancouver in 2001, and Japan in 2002. Neil began teaching drum corps the following summer joining the visual staff at Carolina Crown where he spent 5 years total. Neil has also spent time with the Blue Devils B corps, the Santa Clara Vanguard, and the Madison Scouts. Neil is entering his 4th year as the visual caption head of the Blue Knights.
Outside of drum corps Neil stays very active during the fall and winter seasons writing drill, teaching marching band, and is the visual caption head at Rhythm X Winds. In November of 2016 Neil spent 10 days in Jakarta, Indonesia with 2 of his fellow BK staff members helping the NSDQ drum corps earn their first ever Indonesian DCI championship. Some of his previous high school programs include Mt. Carmel, Poway, San Marcos, Clayton Valley, and California high schools. During his college years in Texas Neil worked with Colleyville Heritage, Mansfield Legacy, Haltom City, and LD Bell high school. Since moving to Ohio Neil has worked with Northmont, Kettering Fairmont, and is currently with the Centerville Jazz Band.
Neil earned his B. A. In history at the University of Texas at Arlington in 2011 and currently works at the Warren County Learning Center in Franklin, OH with 4th-5th grade students with mild to moderate emotional disorders. He currently lives in Miamisburg, OH with his 2 pups Sydney and Kal.
---
Andrew Desmond will return to the Blue Knights as Assistant Visual Caption  Head for the 2018 season.
Andrew Desmond has been on the Blue Knights visual staff since 2015, and is excited to be stepping into the role of assistant caption head. He is currently the director of bands at Lake Oswego High School in Lake Oswego, Oregon where he instructs the school's three concert bands, the jazz band, and teaches beginning band classes. Under his direction, the LOHS Wind Ensemble has been a consistent participant in the Oregon School Activities Association State Band Championships.
Andrew received his Bachelor's Degree in Music Education from the Ohio State University, where he performed with several premier ensembles including the Ohio State Wind Symphony and Marching Band. Prior to graduating he was named the school's Outstanding Student Teacher award for his work in the Gahanna-Jefferson Public Schools.
His drum corps performing experience includes two summers with the Madison Scouts, where he aged-out in 2014. Andrew has also worked as a visual judge for the Northwest Association for Performing Arts, and has been an instructor and consultant for several successful band programs throughout the country.
---
Jonathan Halvorson will be returning  for his  2nd  year with the Blue Knights visual staff.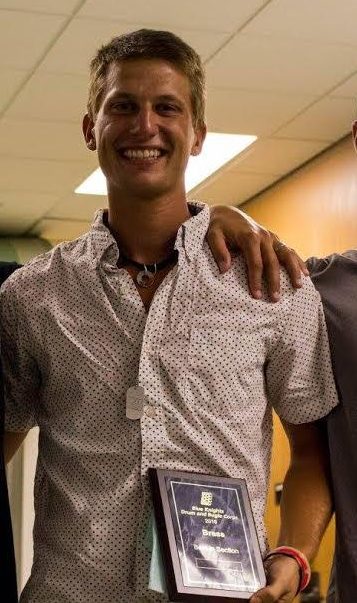 Jonathan Halvorson will be entering his 2nd year as a visual instructor for the Blue Knights Drum & Bugle Corps. He is currently the Instrumental Music Director for the Holdrege Public Schools in Holdrege, Nebraska. Jonathan is a recent graduate of the University of Nebraska-Lincoln, where he earned his Bachelor of Music Education while studying trombone with Dr. Scott Anderson. While at UNL, he participated in the Wind Ensemble, Symphonic Band, Trombone Choir, and was the trombone section leader for the Cornhusker Marching Band.
Jonathan marched at the Blue Knights Drum and Bugle Corps in 2015 and 2016. He received the Brass "Best in Section" award during the 2016 season. Beyond drum corps, Jonathan can be found practicing his trombone, watching drum corps videos, and finding pictures of dogs on the internet.
---
Jon Popham will be returning to the Blue Knights as a member of the visual staff.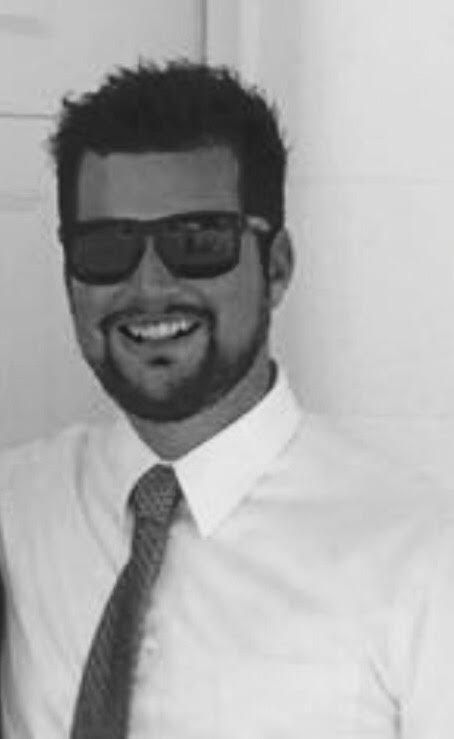 Jon Popham is excited to be returning for his 6th year as an instructor on the Blue Knights Visual Staff. Prior to joining the Blue Knights, he was on the visual staff with the Glassmen Drum & Bugle Corps (2011-2012). Jon also currently works with Rhythm X Winds.
Jon has been the visual caption head for the Williamstown High School "Band of Spirit" since 2009. While holding this position at Williamstown, the band has been a Kentucky Music Educators Association state finalist and earned the Class A State Championship in 2009 and 2014; the "Band of Spirit" has also been a BOA Regional Class Champion and Grand Nationals "Class A" Runner-up. Jon is an active clinician and designer for bands throughout Kentucky, Ohio, and South Carolina.
Jon resides in Erlanger, Kentucky. He is a Special Education (Learning and Behavior Disabilities) teacher at Williamstown Independent Schools and a 2012 graduate from the University of Kentucky.
---
Brittany Graham will return to the Blue Knights for her 4th year on the visual staff.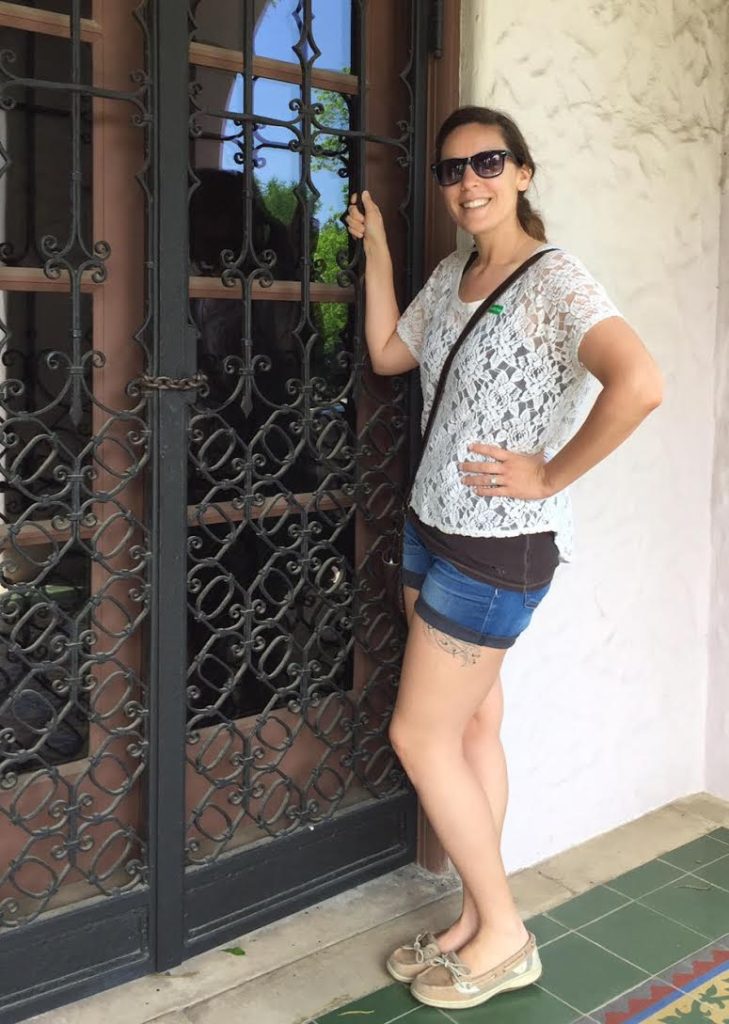 Brittany Graham, a graduate of Baylor University, is a resident of the Austin area where she is a band director at Round Rock High School. Brittany has 7 years of experience in Drum Corps International as a member and instructor. Her drum corps experience includes performing with Revolution from 2005-2006, Blue Knights from 2008-2009, visual staff with the Boston Crusaders in 2014, and visual staff with the Blue Knights in 2015 and 2016.
Along with her drum corps experience, her teaching experience includes being on visual staff for Monarch, an independent winter drumline from Houston, working as a visual technician for several band programs throughout central Texas since 2009, and being a middle school and high school band director for 4 years in the San Antonio area.
---
Tony DiMartino will be returning to the Blue Knights for the 2018 season.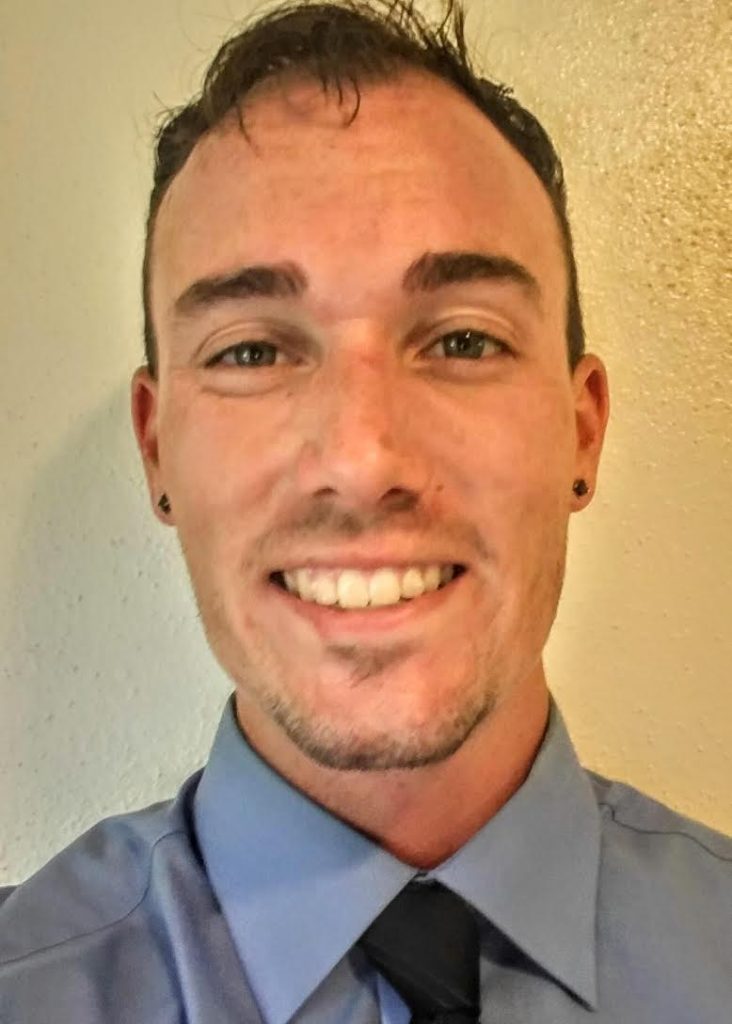 Tony started marching drum corps at the age of 14 in upstate New York where he marched several years of senior corps with the White Sabers and the Empire Statesmen. He then went on to march the 2009 and 2010 seasons with the Glassmen Drum & Bugle Corps. He marched 2012 and 2013 with the Bluecoats Drum & Bugle Corps, receiving the "Rookie of the Year" award in 2012 and aging out in 2013.
Tony graduated from the State University of New York at Fredonia in 2014 with a degree in Public Relations. He has taught and written for various ensembles in the indoor and outdoor setting in upstate New York as well as parts of Massachusetts, and Texas. Additionally, Tony will assist with Rhythm X Winds in the 2017 season. His past drum corps teaching experience includes Troopers Drum & Bugle Corps.
Tony currently resides in Dayton, Ohio and attends the University of Dayton School of Law.
---
Matt Osborn will be returning to the Blue Knights Visual Staff for his 4th season.
Matt began his performance career in 2010 with the Glassmen, where he was a member for 2 years before aging out with Carolina Crown in 2012. Matt also performed with Rhythm X Winds from 2015 to 2017.
As an educator, Matt has been a member of the Blue Knights Visual Staff since 2015, a member of the Capital City Percussion Visual Staff for the upcoming season, and currently serves as Visual Caption Head for Lakota East High School in West Chester, Ohio.
---
John Joseph (J.J.) will be returning to the Blue Knights visual staff in 2018.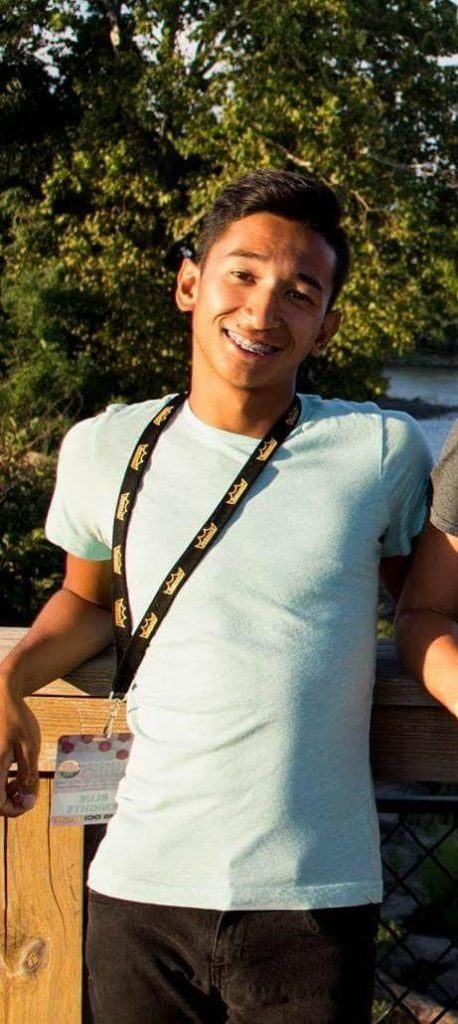 John "JJ" Joseph graduated from Irondale High School (New Brighton, MN) in 2012 where he has been active in the color guard since 2009. The summer following graduation, JJ began his drum corps career as a member of the color guard with the Blue Stars Drum & Bugle Corps from 2010 to 2014. Most recently, JJ performed with 3-time Winter Guard International world champion color guard, Onyx, from Dayton, Ohio in 2015 and 2016.
JJ has taught numerous color guards throughout the country including Irondale High School, Rocori High School, Elk River High School, Carroll High School, Southgate Anderson High School, Lakota West High School, Worthington Kilbourne High School, Northmont High School and Novi High School. JJ has recently started teaching visual in various marching bands including Moon Area High School, Fairborn High School and Kettering Fairmont High School. JJ currently serves as the Color Guard Director at Lebanon High School (Lebanon, OH).
He is pursuing a Bachelor's degree in Middle Childhood Education at Wright State University (Dayton, OH).
---
Spencer Smith will return to the Blue Knights for the 2018 season.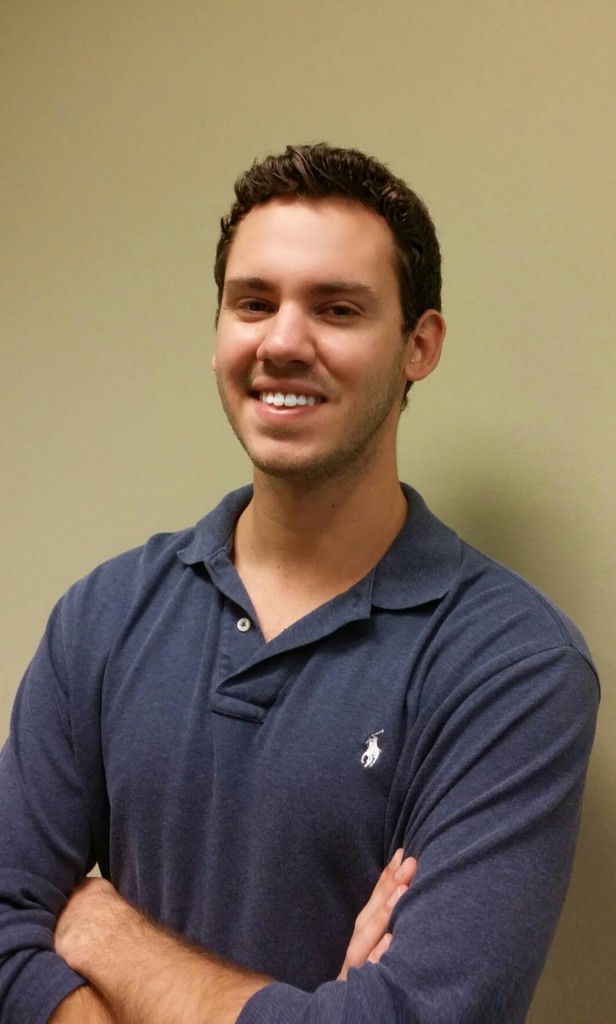 Spencer Smith is the Assistant Director of Bands at Prosper High School in Prosper, Texas. Spencer's responsibilities include conducting the Concert Band, team-teaching the marching band, and instructing beginner brass classes at Rogers and Reynolds Middle School.
Prior to teaching in Prosper, Spencer served as an assistant director at Klein Oak High School from 2015-2017 where he was mentored by Todd Clearwater, Chris Rapacki, and Max Mullinix.
His responsibilities included conducting the fourth band, team-teaching the fifth band, International Baccalaureate Music, specializing in visual fundamentals with the marching band, and instructing beginner low  brass classes at Krimmel and Hildebrandt Intermediate. During his two years at Klein Oak, Spencer's concert bands twice received sweepstakes awards at the UIL Concert and Sight-Reading contest.
In 2015, Spencer graduated Magna Cum Laude with a Bachelor's Degree in Music Education from the University of Houston under the direction of David Bertman, Marion West, John Benzer, and Marc Martin. During his time at U of H, Spencer performed with the Symphonic Winds and studied euphonium under Danny Vinson, Mark Barton, and Phillip Freeman.
Spencer currently teaches on staff for the Blue Knights Drum and Bugle Corps, having previously taught with the Troopers Drum and Bugle Corps in 2014. He performed as a member of the Carolina Crown Drum and Bugle Corps in 2011 and with the Madison Scouts in 2012-13, aging out as a section leader in 2013. In 2011, Carolina Crown was awarded the Jim Ott Memorial Award for Excellence in Brass.
Outside of work, Spencer is an avid follower of Dallas sports and is the self-proclaimed all time greatest Texas Rangers fan.
---
Ashley Bushwood is excited to join the Blue Knights staff this 2018 season.
Ashley Bushwood is excited to return for the Blue Knights staff this 2018 season. Ashley has over 14 years of marching experience as well as over 26 years of dance experience. She has also been playing the flute for over 17 years. She was part of the Pride of Owasso while she was in High School in Oklahoma and continued her marching experience in college at Syracuse University in New York where she graduated in 2012 with a degree in Earth Science and another degree in English and Textual Studies.
She also spent a summer in 2015 with the Bluecoats Drum & Bugle Corps on their administrative team. Ashley currently resides in Springboro, OH where she works Full-Time at Fred J. Miller, Inc. She also has been marching in Rhythm X Winds since 2016 as their flute player. Ashley also teaches at Centerville High School and Miamisburg High School in the fall and also teaches Miamisburg Winds in the winter.
---
Ken Karlin will be returning as a Visual Consultant for the 2018 season.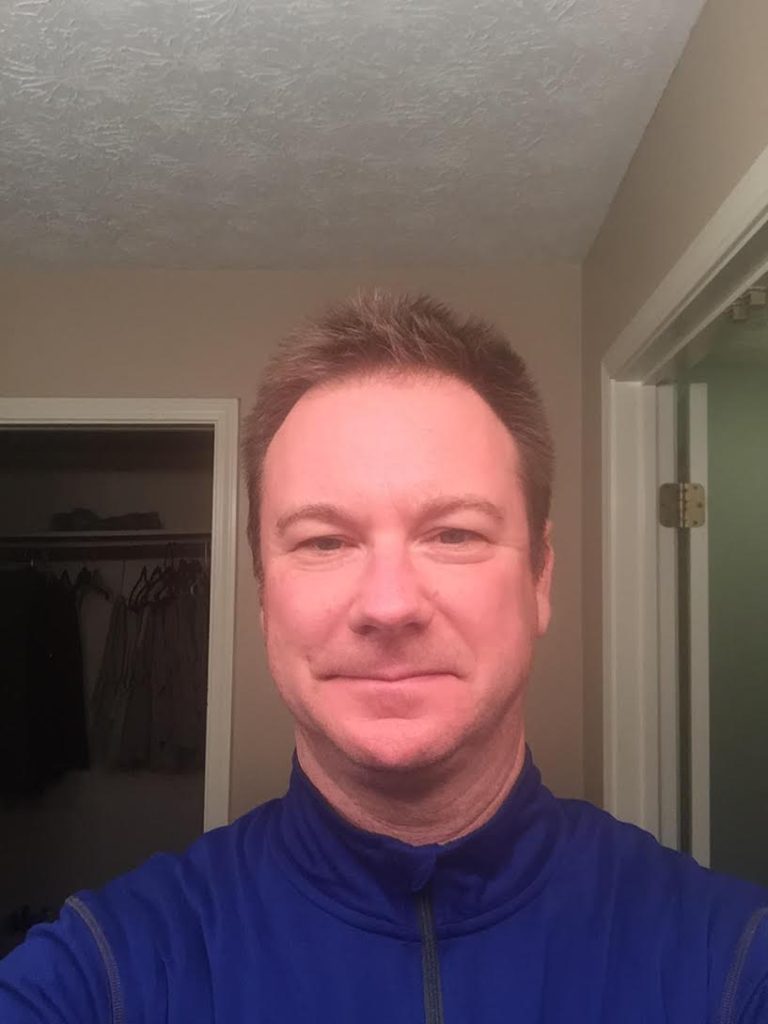 Ken Karlin began his drum corps career in 1987 as a member of Star of Indiana Drum & Bugle Corps. He served on the visual staff of the Bloomington-based drum corps from 1989-1992. He joined the 17-time DCI World Champion Concord Blue Devils Drum & Bugle Corps visual staff in 1995. He has been the visual designer for the 5-time Open Class DCI Champion Blue Devils B drum corps since 1999, and served in that capacity for the 2008-2009 Madison Scouts.
Ken holds a degree in music from Ball State University in Muncie, Indiana, and was an associate director of bands at James Logan High School in Union City, California from 1999-2012, where the marching band was the Western Band Association Champion 11 times during his tenure. Since 2012, he has been an associate director of bands and director of jazz ensembles at Ben Davis High School in Indianapolis.
---
Click on the button below to join the Blue Knights in 2018!