Blue Knights Announce Percussion Staff for 2017 Season

DENVER, CO – The Blue Knights Drums and Bugle Corps is excited to announce their percussion staff for the 2017 Drum Corps International season.
---
Mike Jackson – Percussion Composer & Arranger/Caption Supervisor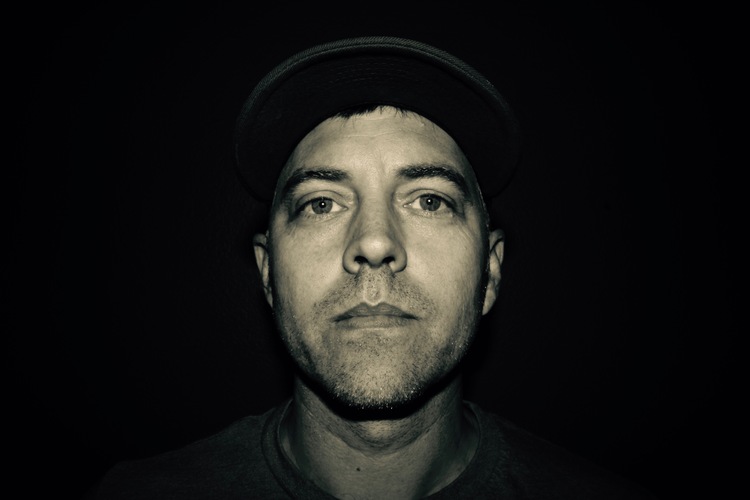 Mike Jackson will continue in his role as Blue Knights Drum & Bugle Corps Percussion Composer & Arranger and will provide oversight as Percussion Caption Supervisor.
For over two decades, Mike has been writing, teaching and designing shows for some of the most nationally recognized percussion programs in the United States.  Historically, these include Mission Viejo HS, RCC, Santa Clara Vanguard, and the Bluecoats Drum & Bugle Corps.  He has also sat on the Board of Directors for WGI and has been inducted into the WGI Hall of Fame.
Mike is currently: a designer/composer for the Blue Knights Drum & Bugle Corps, a designer/composer for Broken City Percussion, a board member and co-founder of SCPA (Southern California Percussion Alliance), a partner at Broken City Artists, a Yamaha performing artist and proudly using Evans Drumheads, Zildjian Cymbals, Randall May interfaces and Vic Firth Sticks/Mallets.
---
Kevin Shah – Music Coordinator, Percussion Composer & Arranger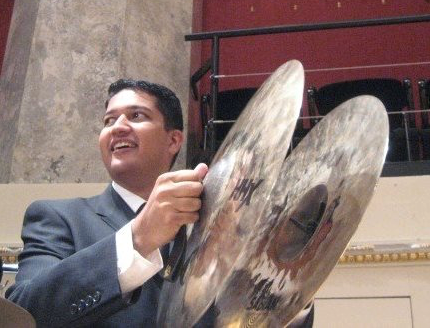 Kevin Shah is an active designer and educator in the the world of the marching arts. As a composer for winds and percussion, Kevin owns and operates projectRISEmusic.com which features many of his works for marching band and percussion ensemble.
Kevin is very involved in winter percussion and is the music designer for Arcadia High School (2011 WGI Scholastic World Champions, 2016 WGI Scholastic World Bronze Medalists) and Broken City Percussion (2016 WGI Independent World Bronze Medalists). Previously, Kevin has written for George Mason University (2012 WGI Independent Open Champion) and served as a consultant for Rhythm X. Kevin is also a member of the WGI percussion steering committee. Kevin has travelled with WGI to Indonesia, Malaysia, and Thailand as a judge and clinician for the first two WGI Asia Regionals in 2015 and 2016.
As a longtime fan of drum corps, Kevin marched bass drum with Pacific Crest in 1999 and 2000 and aged out with the Santa Clara Vanguard in 2002. Kevin served as the Sound Designer for the Bluecoats from 2010 – 2013, and was the Front Ensemble Arranger for the Mandarins in 2013 and 2014. Kevin joined the Blue Knights in 2014 and serves as Music Coordinator and as a Composer/Arranger. Kevin also serves on the DCI Rules and Systems Task Force (RSTF).
Kevin holds a B.M. in percussion performance from UCLA where he studied with Mitchell Peters, and an M.M. in percussion performance from the Juilliard School of Music where he studied with Greg Zuber, Daniel Druckman, Gordon Gottlieb, Joseph Pereira, and the late Roland Kohloff. As a percussionist, Kevin has performed with the Metropolitan Opera, the Pacific Symphony, and has traveled to Europe, South Korea, Japan, and Australia while performing with the UBS Verbier Festival Orchestra. Kevin is a Yamaha Performing Artist and also endorses Evans Drumheads and Sabian Cymbals.
---
Veronica Wicks – Percussion Caption Head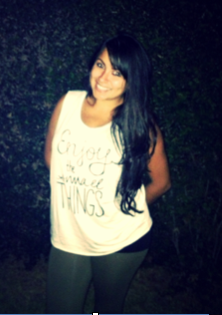 Veronica Wicks is the Percussion Caption Head for the Blue Knights Drum & Bugle Corps. She has been on the Blue Knights Drum & Bugle Corps' staff since 2014 where she started as the tenor tech, then became the battery manager in 2015.
Veronica is a percussion educator in Southern California with an additional background of study in psychology and social work. She has taught many schools throughout her teaching career and is dedicated to educating young adults through music and mentorship in personal growth and development.
Veronica currently teaches and designs for battery percussion at several high schools in Southern California along with Broken City Percussion and Blue Knights Drum & Bugle Corps.
---
Chris Murphree – Front Ensemble Manager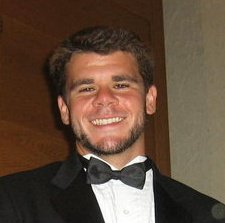 Chris Murphee will be returning to the Blue Knights as the Front Ensemble Manager. Chris is currently serving as an Adjunct Professor of Percussion at Middle Tennessee State University in Murfreesboro, TN. Chris received his Master's degree from Indiana University, and his Bachelor's degree from Middle Tennessee State University. During his time at IU he served as the associate instructor for the Marching Hundred Drumline where he was responsible for teaching and writing for drumlines throughout the fall season. His responsibilities at MTSU include teaching private lessons, working with the MTSU Drumline, and percussion ensemble.
Chris marched with Spirit of Atlanta in 2008 and The Cavaliers Drum and Bugle Corps in 2009 and 2010. He also marched with Music City Mystique in 2010. He worked with the Troopers front ensemble in 2011, and Phantom Regiment from 2012-2014. Chris has also written for and consulted with several high schools and universities throughout the Midwest.
Throughout his career Chris has performed in several solo and ensemble competitions, most notable being his performance with the IU Percussion Ensemble PASIC showcase concert in 2013. He's also competed in the PASIC marching competition in Keyboard Individuals and Small Ensemble. He was also a performing member in the MTSU PASIC Clinic Drumline in 2009 (snare) presenting a clinic on incorporating world percussion styles into the Drumline setting. He has performed as a featured soloist for several groups including the MTSU and Indiana Percussion Ensembles. His major influences include Erik Johnson, Kevin Bobo, Michael Spiro, John Tafoya, Lalo and Julie Davila, and Leigh Howard Stevens.
---
Phil Idell – Front Ensemble Manager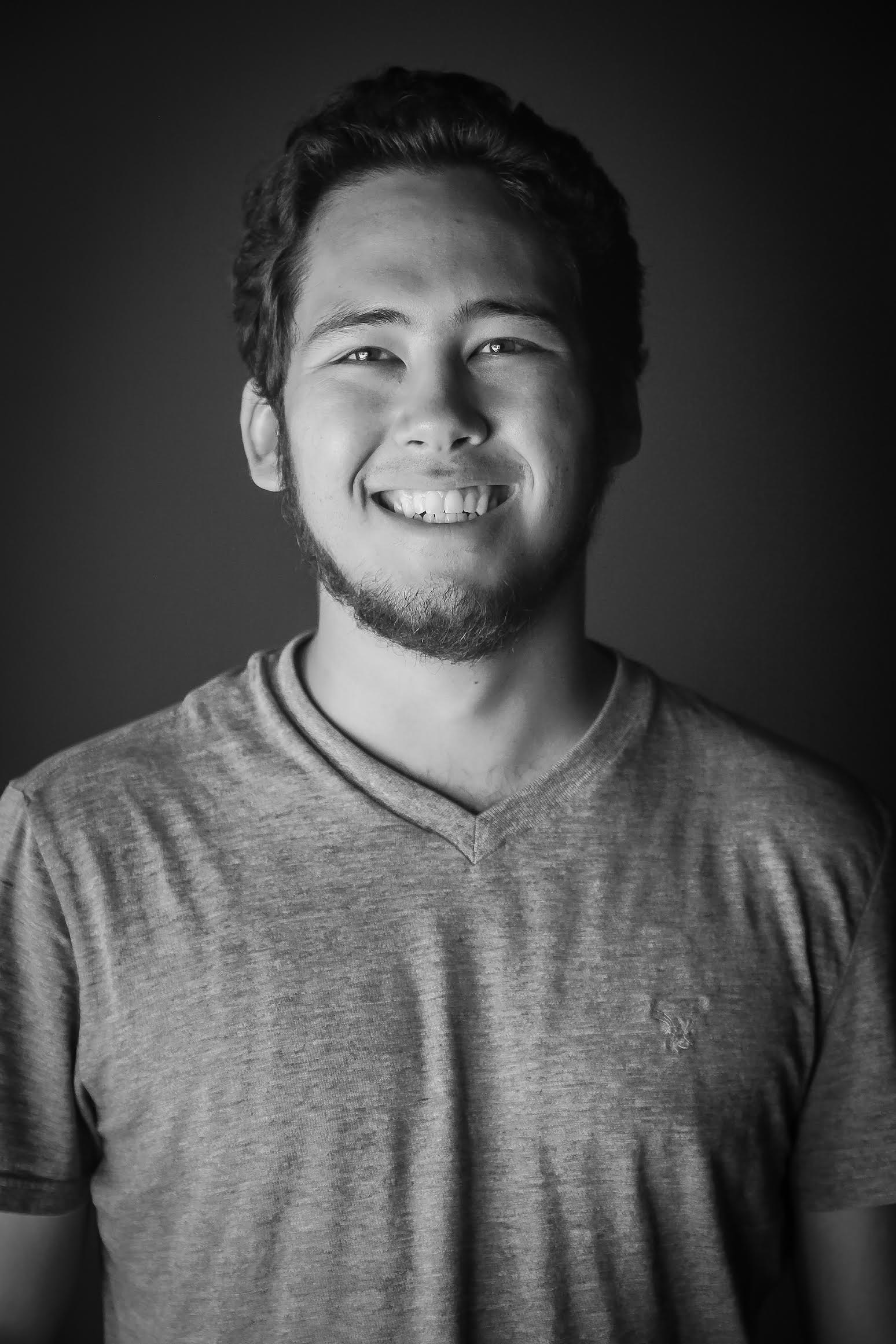 Philip Idell is returning to the Blue Knights as the Front Ensemble Manager. He is currently an active percussion instructor and arranger in the Los Angeles area. Since graduating from UCLA in 2012, he has had the privilege of teaching several of the activity's most renowned ensembles, including Arcadia High School, Broken City Percussion, Mandarins Drum and Bugle Corps, and most recently, Carolina Crown. Philip is also proud to have designed music and drill for several high school programs in the past few years.
Philip's performance experience includes being the section leader of the UCLA Bruin Marching Band, Pacific Crest Drum and Bugle Corps, the Blue Devils Drum and Bugle Corps and RCC Winter Drumline. In 2012, he received his B.A. in Music Education from UCLA, where he studied percussion with world-famous composer and performer, Mitchell Peters.
---
Chris Cyr – Battery Manager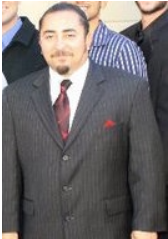 Chris Cyr is the Battery Manager for the Blue Knights Drum & Bugle Corps. He is the director of the non profit organization Tri-City Percussion, a collective of educators, parents, community leaders dedicated to teaching children and young adults around the country the joy of music through marching percussion and leadership training.
Starting his drum corps career with the Santa Clara Vanguard in 1997-98 with the Vanguard Cadets, he then continued on to march with the Santa Clara Vanguard from 1999-2001, and was a percussion instructor for SCV from 2005-2009. Chris most recently worked with the Bluecoats from 2010-2013. In the off season of drum corps, Chris also works with Blue Devils Entertainment.
---
Amy Matias – Front Ensemble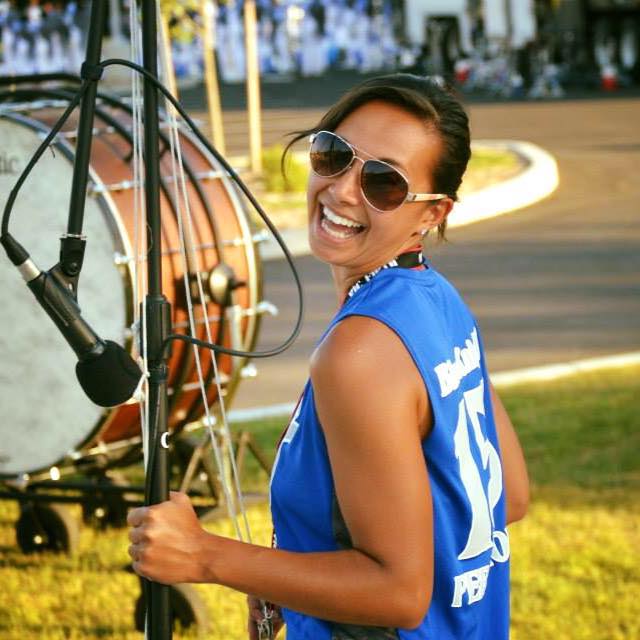 Amy Matias is a Front Ensemble Instructor for the Blue Knights Drum & Bugle Corps. Amy attended the University of Michigan where she earned her bachelors in Elementary Education with a focus on Language Arts and reading instruction. She currently works with 1st-3rd graders in Dayton, Ohio. She also teaches the front ensembles at numerous high schools in the Dayton area including Lebanon, Kettering Fairmont, and Bellbrook. Amy has been teaching front ensembles for the past 6 years in Illinois, Michigan, and Ohio.
As a performer, Amy has 8 years of WGI experience. She began in 2006 with L.e.a.P., a Percussion Independent Open group. She played vibraphone and marimba for the 2006-2009 seasons while also playing snare in her high school marching band. In 2010, Amy moved to Michigan for college but continued her WGI career playing vibraphone and marimba for Northcoast Academy. In 2013, Amy "aged out" playing marimba with Rhythm X. During the summers of 2011 and 2012, Amy performed in the front ensemble with the Bluecoats Drum and Bugle Corps.
---
Angelo Outlaw – Front Ensemble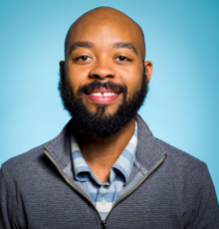 Angelo Outlaw Jr is returning as a Front Ensemble Instructor. A Native to Philadelphia, Angelo started playing percussion during his freshman year of high school at Upper Darby High. He started playing in drum corps front ensembles in 2004 with Drum Corps Associates Bushwackers Senior Corps. Angelo started marching DCI with Kiwanis Kavaliers in 2005, with the Crossmen Drum and Bugle Corps in 2006 and 2007, and with the Bluecoats Drum and Bugle Corps in 2008 and 2009.
Angelo began marching Music City Mystique in 2008 and started playing vibraphone for the 2008 and 2009 seasons and then went on playing marimba in 2010. In 2011, Angelo had the privilege to become the section leader of the front ensemble. He continued leading the group for his "age out" in 2012. In 2013, Angelo began teaching Music City Mystique and will be continuing his journey with them for the 2014 season. Currently residing in Nashville, Angelo works for Apple Inc. He also teaches numerous high schools in the Nashville area. In his spare time, Angelo frequently attends the live music scene in Nashville and stays on the cusp of emerging genres of music.
---
Brittany Baptista – Front Ensemble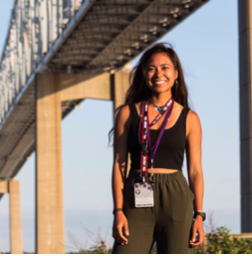 Brittany Baptista is a Front Ensemble Instructor for the Blue Knights. She is also a Front Ensemble Technician at Boswell High School and a Percussion Lesson Teacher in the Eagle Mountain-Saginaw ISD. She is also on the front ensemble staff at the WGI world class group Vigilantes Indoor Percussion. Brittany received her undergraduate degree in English at The University of Texas at Austin, where she sang in the Women's Chorus and played in the UT Steel Band Ensemble. During that time, she worked as an elementary english tutor, and as a Program Intern and After-School Teacher at Side by Side Kids.
In 2013, she marched her first summer of drum corps with the Blue Knights Drum and Bugle Corp in the front ensemble, and "aged out" with the Blue Knights in 2014. She marched her age-out year on marimba during the 2015 season at Vigilantes Indoor Percussion, and returned the following indoor season as a front ensemble technician. Brittany is currently studying Percussion Performance at The University of North Texas, where she plays with the wind ensemble and the 2:00 Steel Band. Through various musical forms and outlets, she has had the opportunity to work or study with several incredible educators, including Ralph Hardimon, Kevin Shah, Mike Jackson, Mark Ford, Paul Rennick, Christopher Deane, and Mike Drake.
---
Taha Ahmed – Snare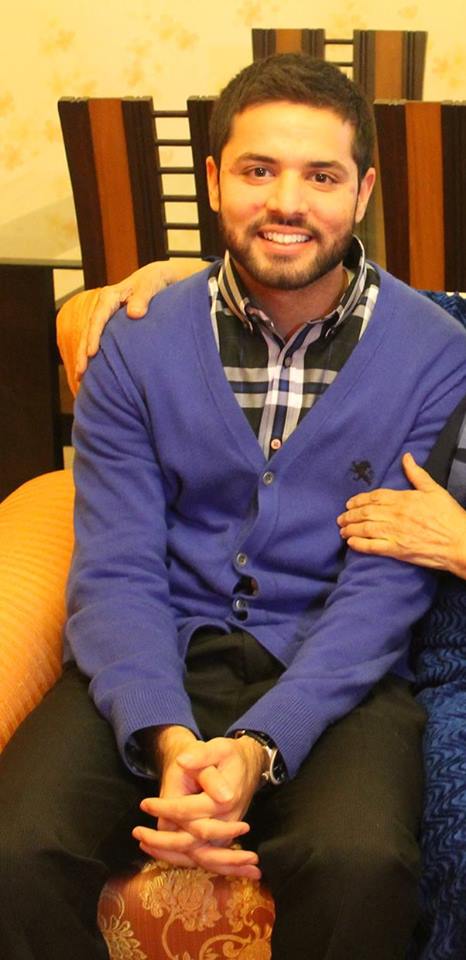 Taha Ahmed is the snare drum technician for Blue Knights Drum and Bugle Corps. Taha received his Bachelor of Science in Neurobiology from the University of Texas at Austin. Currently, he resides in the Houston area where he is the battery specialist at Clements High School, Cy-Fair High School, and Cy-Falls high school. He is also an active instructor, consultant, and rudimental private lesson teacher at numerous other high schools in the area.
When Taha is not teaching, he is working as a Licensed Advanced Emergency Medical Technician and applying to further programs in the medical field. Taha has multiple years of experience beyond the scholastic level. His drum corps experience includes being a snare drummer at Bluecoats 2012, Academy 2011, Santa Clara Vanguard 2010, and the Troopers in 2008 and 2009. Most recently, Taha was a snare tech at the Spirit of Atlanta Drum and Bugle Corps for their 2015 season. During his drum corps career, Taha was privileged to learn from instructors such as Mike Jackson, Murray Gusseck, Roger Carter, Eric Shriver, Matt Ramey, Ralph Hardimon, Glen Crosby, Brian Stevens, and Kevin Welborn.
In the indoor scene, Taha has also experienced multiple seasons of success as an instructor. He was the Battery Coordinator and Movement Specialist for the 2014 WGI Independent A Gold Medalist, Lone Star Independent. During the Inaugural season of Monarch Independent, Taha served as Lead Battery Technician as they became the 2015 Texas Color Guard Circuit Independent Open Gold Medalist and WGI Independent Open Finalist. Most recently, he served as battery coordinator for Monarch Independent for the 2016 season as they once again were the TCGC Gold medalist and WGI Open Finalist. He also was the battery specialist for the 2016 PSO Bronze Medalist, Cy-Fair High school. He is also a consultant and battery specialist for scholastic percussion ensembles throughout the Houston area in the winter.
---
Brandon Hussey – Snare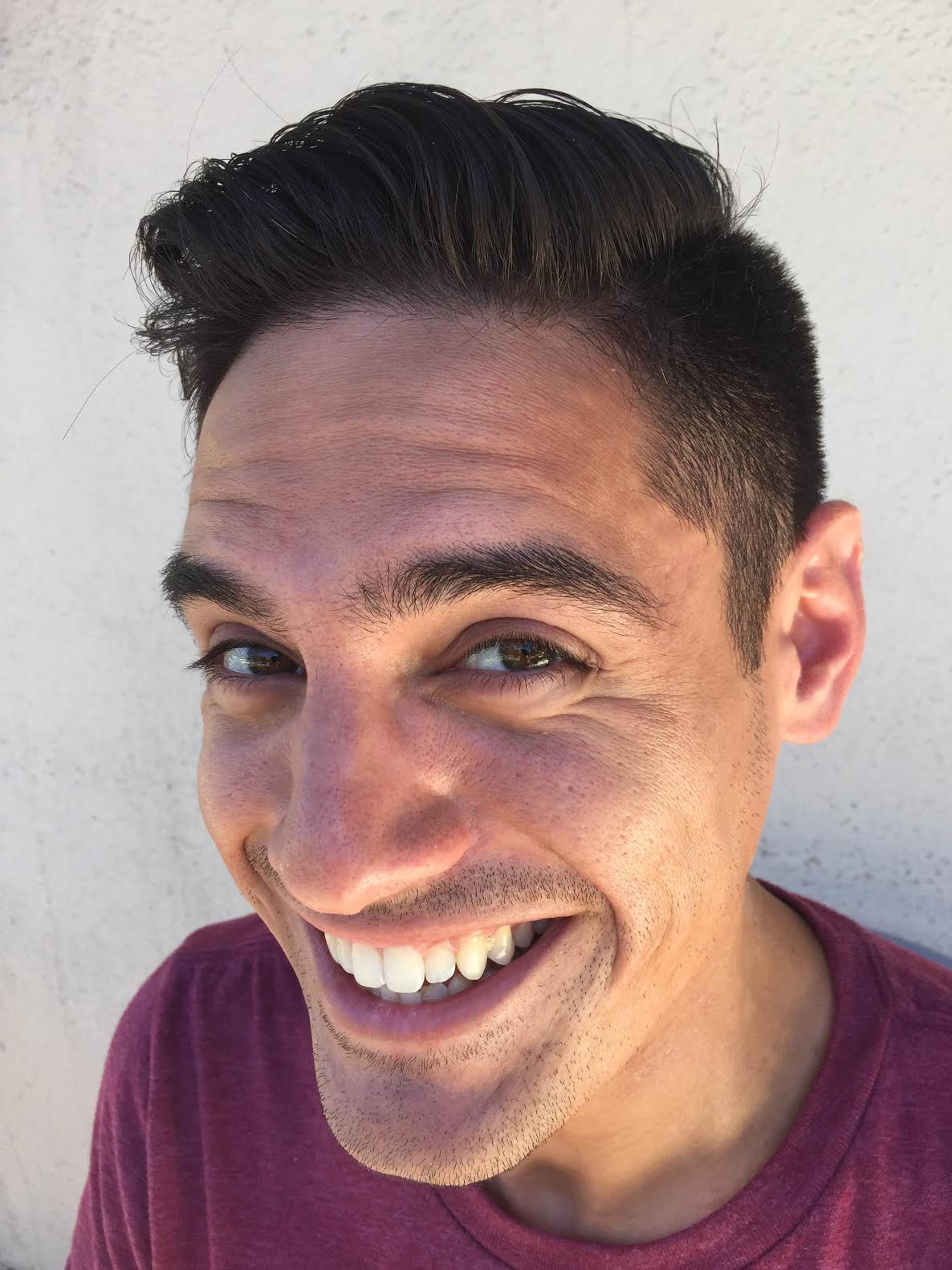 Brandon Hussey will be joining the Blue Knights as a Snare Instructor for 2017. He has studied percussion in the Sacramento and San Jose areas for the past 15 years. Studying under Daniel Kennedy from the CSU Sacramento percussion studio, Roger Carter, Vince Oliver, and Jamie Holly with the Sacramento Freelancers, Murray Gusseck and Brian Mason with the 2009 Santa Clara Vanguard, and absorbing the vast information from the influential staff at those programs has led Brandon to a lifestyle of marching percussion. Most of his teaching career has evolved by working alongside Casey Brohard, Chris Cyr, Kohei Mitzushima, and Mr. Oliver. Currently residing in San Jose, he works with local middle and high schools as well as independent groups for indoor and outdoor percussion. On the side, he performs with drummers of the San Francisco Bay Area in the AfterShock and NinerNoise drumlines for BDEntertainment. He has also spent time as a volunteer for the McKinley Elementary school outreach program that encouraged students to aim higher in the their academic and social environments using sticks and buckets. This year, he will be joining the 2017 Blue Knights family as a new staff member for the snare line.
---
Thomas Claesen – Tenors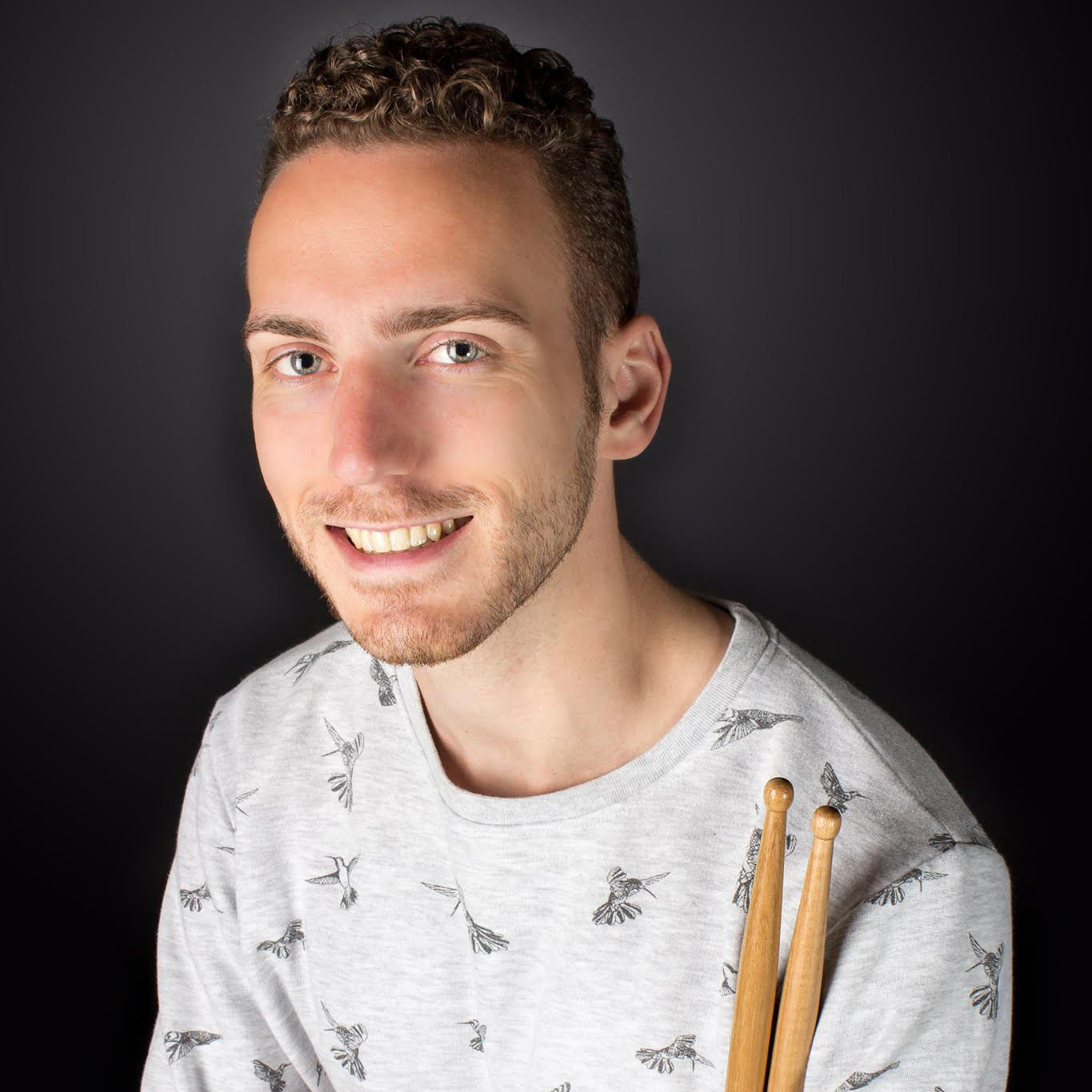 Thomas Claesen is the tenor drum instructor for the Blue Knights Drum & Bugle Corps. He has a passion for teaching English as a foreign language and educating marching percussion ensembles around the world.
Upon graduating high school, Thomas left his home country of Belgium to study abroad. After a year of studying at Arizona State University, he marched his first two summers of drum corps at The Academy Drum and Bugle Corps. In 2010, Thomas went on to march with the Santa Clara Vanguard Drum and Bugle Corps. The following summer he brought his marching career to a close with The Cavaliers Drum and Bugle Corps, punctuating his age-out season with the Fred Sanford Award for Best Percussion Performance. During his drum corps career, Thomas had the opportunity to learn from talented educators including Eric Ridenour, Matt Ramey, Ryan Masterson, Michael McIntosh, Brian Tinkel, Glen Crosby and Murray Gusseck.
Thomas holds a master's degree in translation from Ghent University and is currently an English lecturer at VIVES University College in Kortrijk, Belgium. Since 2010 he's been the battery caption head and arranger at DrumSpirit. During his tenure, the Belgian percussion ensemble has won numerous European competitions, made two television appearances, produced a stage show, and was a PIO finalist at the 2014 WGI World Championships. Thomas was also a tenor technician for The Cavaliers Drum and Bugle Corps in 2012 and 2013. Other teaching accolades include representing Innovative Percussion as an educational artist, working with the Field Band Foundation in South Africa, and consulting with various ensembles around Eastern and Western Europe.
When he's not teaching, Thomas enjoys traveling with his girlfriend Chelsea and reading books on various topics. He is very excited to join the Blue Knights percussion staff for the 2017 season.
---
Matt Gonzalez – Bass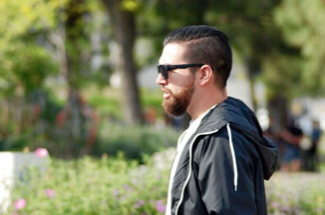 Matt Gonzalez is returning to the Blue Knights Drum & Bugle Corps as a Bass Drum Instructor. He resides in Southern California as an active educator and designer in the marching arts. He was first introduced to the marching activity at Chino High School in Chino, CA and eventually went on to march with award winning programs including The Academy Drum and Bugle Corps, Pulse Percussion, The Blue Devils Drum and Bugle Corps, and Riverside Community College.
Matt has taught at numerous schools in the Southern California area including Chino Hills High School, Downey High School and Mission Viejo High School. He is currently the Bass Drum tech at Etiwanda High School, a battery tech at Chino High School, as well as a Designer/Bass Drum tech with Broken City Percussion. This will be Matt's fourth year on staff with the Blue Knights.
---
Steven Herman – Bass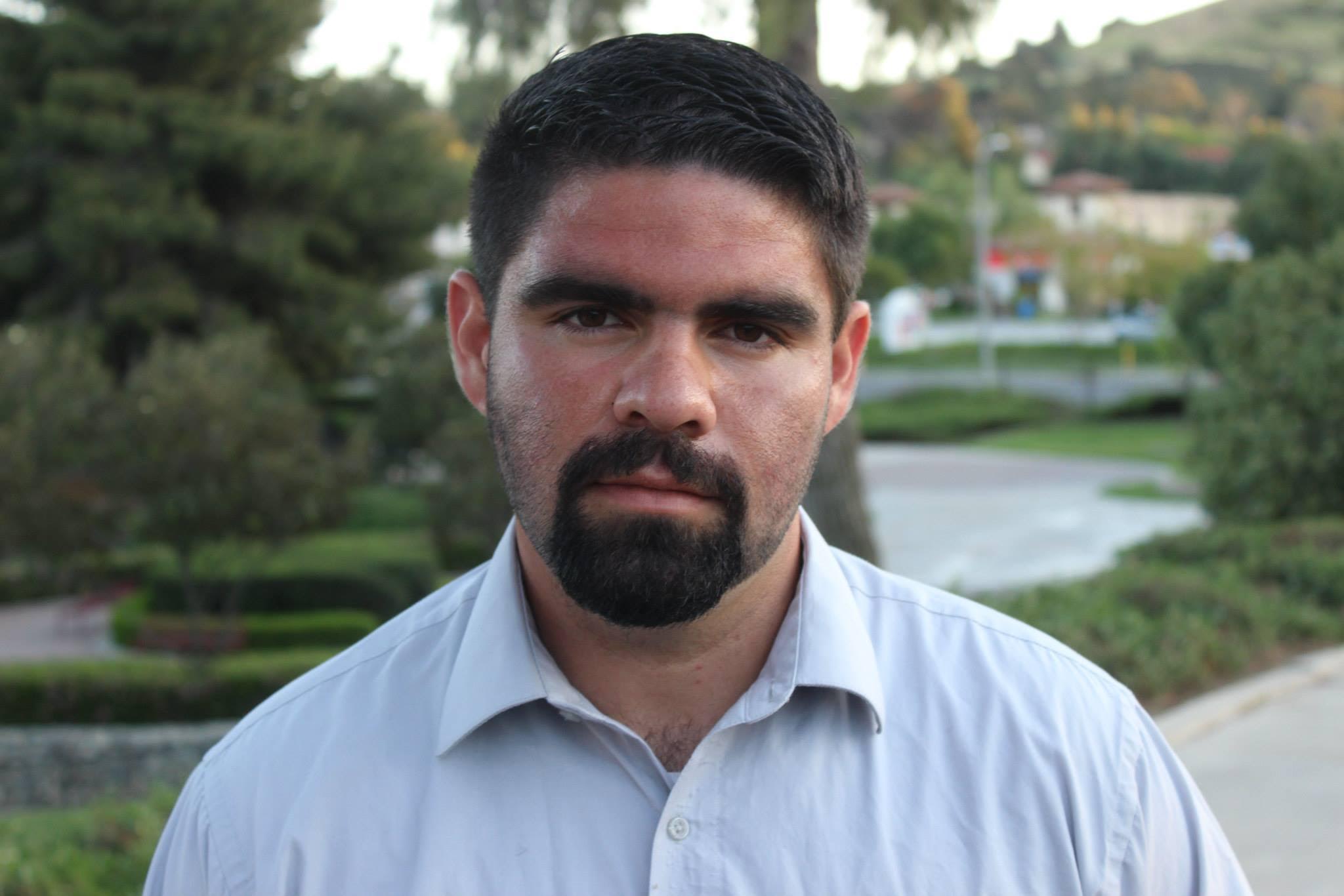 Steven Herman is the bass technician for the Blue Knights Drum and Bugle Corps. Steven began his marching career at Chino High School under the direction of Mike Jackson where he helped the group become a WGI World Class Finalist. After graduating he then went on to become a member of POW Percussion from 2012-2013, Pulse Percussion from 2014-15 earning WGI Gold and Bronze, and eventually aging out at Broken City earning a WGI Bronze. His DCI experience includes Gold 2011, The Academy 2012, and the Phantom Regiment 2013-2015 where he served as Bass Section Leader as well as Drum Captain in his age out season.
---
∴ Click here to join the Blue Knights in 2017!