Blue Knights Design Team, Caption Heads return in 2017

DENVER, CO – The Blue Knights Drum and Bugle Corps is pleased to announce the return of its entire Design and Caption Head team for the coming 2017 Drum Corps International season.
"We are so fortunate to have such incredible educators and designers working with the Blue Knights," said Mark Arnold, Blue Knights Executive Director. "This will be our fourth season working together and this type of stability only makes us stronger in both our design and instructional elements. Planning is already under way for the coming season, and I'm very excited to see them continue to build upon our recent success!"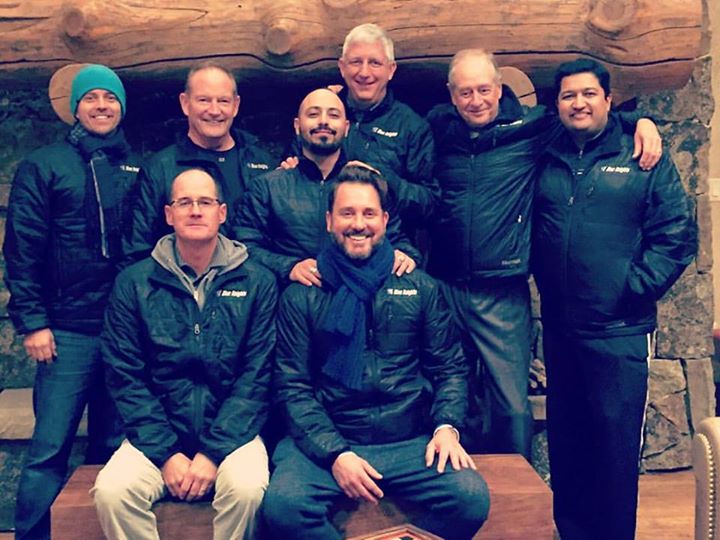 Members of the Design Team include:
Jed Weeks: Program Coordination
Juan Caceres: Visual Design/Coordination
Kevin Shah: Music Coordinator, Percussion Composer & Arranger
Jay Bocook: Brass Composer & Arranger
Mike Jackson: Percussion Composer & Arranger
Tommy Keenum: Costume Design and Visual/Program Consultant
Among the accomplished educational staff returning as Caption Heads for 2017 are:
Brad Toth: Brass Caption Head
Mike Jackson: Percussion Caption Head
Neil Adkison: Visual Caption Head
Brandy DuBose: Color Guard Caption Head
The Blue Knights Drum & Bugle Corps will kickoff the 2017 season with a series of BKXperience-Auditions! 1-day and 3-day clinics in Colorado, California, Texas, Ohio, and Florida beginning in November. To learn more visit the Blue Knights Drum & Bugle Corps page.