Blue Knights Invite Family & Friends for Memorial Day Picnic

Memorial Day Picnic
We will be hosting our annual potluck event at Northside Park (map) on May 25, 2015 where we join together to relax and socialize among friends and family. The drum corps will entertain attendees with a performance of the show. We need everyone to bring food to share (and don't forget serving utensils). The drum corps will provide plate, cups, utensils, and drinks. Bring a lounge chair to sit back and take it all in. Official hours are 11am – 2pm but feel free to come earlier and stay later.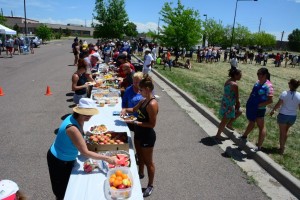 NOTE: The potluck is feeding the drum corps too, as food service volunteers have the meal off, so please bring plenty of servings.
Memorial Day Picnic RSVP
Please indicate how many people are in your group and how many servings you will bring.  There are sign ups for main dishes, side dishes, and desserts. You do not have to sign up for more that one category. Click here to RSVP!
Also, if you are able to help us set up for the event, make drinks using our supplies, or tear down afterwards,  Click here to sign-up to to provide logistical support.
Thank you and we look forward to seeing you there!
Thanks,
Keith Huffman
Ascend Performing Arts
Volunteer Coordinator
Volunteer@ AscendPerformingArts.org