Blue Knights Name 2016 Tour Management Team

DENVER, CO – The Blue Knights are pleased to continue it's staffing announcements for the 2016 summer national tour. This year's Tour Management Team will be filled by Blue Knights Drum & Bugle Corps alums, Ricky Grasso as Tour Director and Ethan Goddard as Assistant Tour Director.
"Ricky and Ethan as both have a proven track record of supporting the Blue Knights off the field to ensure success on the field," said Mark Arnold, Executive Director, Blue Knights Drum & Bugle Corps. "I have the utmost confidence in Ricky's management skills and Ethan's organizational abilities to continue to build on the success of recent years by Heather Benton and our Tour Admin team."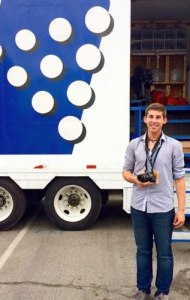 Born and raised in Tuckahoe, NY, Ricky Grasso currently resides in Newtown, Connecticut. He is currently working on his Masters degree in Business Administration at the University of Bridgeport. He works as an Admin Assistant for the Alumni Relations office at his school. He is also an instructor for the Newtown High School marching band program. 
Grasso has been involved with the marching arts activity since 2007 playing trumpet. He was a member of the Newtown High School marching band in Connecticut for four years, followed by his membership in the Connecticut Hurricanes Drum & Bugle Corps (DCA) based out of Seymour, Connecticut in 2011, 2012, and 2014. He then joined the Blue Knights Drum & Bugle Corps in 2014. After he aged-out of the Blue Knights on Trumpet, Grasso joined the Tour Admin team in 2015.
"There are countless stories of how people from all walks of life came to be in this activity and it is so important to remember why you went through it all in the first place," said Grasso. "For anyone who knows me, they understand my love for the [performing arts]. As the Tour Director for the Blue Knights I intend to instill my values of a performer and educator by creating an unforgettable experience for all members, staff, and personnel involved with the 2016 season. In essence, this position is my chance to return the favor to all those who have made my experiences enjoyable. My mission is to make sure everyone involved with the organization member, staff, all the way to housing site janitor has nothing but positive things to say about the Blue Knights. I have always thought so highly of the organization, and I would love to continue to carry out that positive image."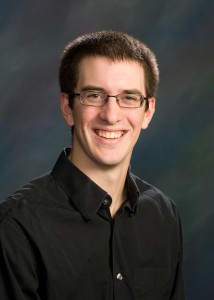 From Littleton, Colorado, Ethan Goddard earned an Associates of Math from Arapahoe Community College in 2014 and is currently working on a Bachelor's degree in Electrical Engineering at Colorado University-Denver. He has been involved with the Blue Knights in an administrative capacity since 2014. As Assistant Tour Director, he will be primarily responsible for all operations for the Blue Knights Drum & Bugle Corps.
Goddard has four years of marching tuba and sousaphone at Columbine High School, graduating in 2010. He started with the Blue Knights as a tuba player in 2010, aged out in 2013, and is a recipient of the "Blue Knight of the Year" award. Since then he has been an assistant tour manager for the Blue Knights, helping coordinate logistics and run audition camps, all­ days training, and the summer tour.
"No where else in the world can you find the same atmosphere of working so hard for a single unified goal in a drum corps," said Goddard. "To achieve that goal, however, requires putting it before yourself and elevating it above your own personal needs. You have to dedicate yourself to that goal."
Although he endured injuries in the last year of his marching eligibility, Goddard continued to put the organization before his own interests and served in an administrative capacity that gave him a window "behind the scenes" of what it takes to run a drum corps, and shed new light on all the moving parts it takes to get 150 members, 50 staff, 4 buses, 2 trucks, 3 vans, and 2 RVs down the road day after day. 
"Being Assistant Tour Director is just the next phase in me being able to give back to the organization," said Goddard. "The Blue Knights have impacted my life in a huge way, and I want to make sure that it continues to provide that opportunity for life-changing experiences to new members year after year. I want to make sure that we support our members and staff so they can travel, rehearse, and perform to the best of their ability: to elevate them beyond what they thought they could become. Taking on this role will allow me to elevate my own contribution to the corps, and participate in the organization in a new way."