Blue Knights Name Chad Pence Brass Caption Head for 2018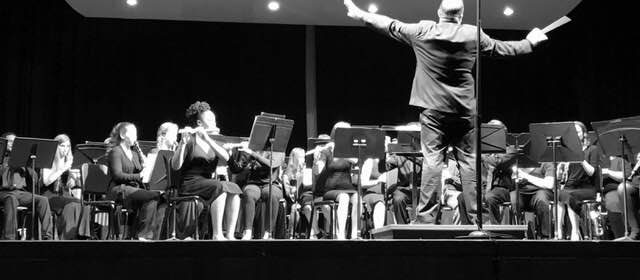 DENVER, CO – The Blue Knights would like to welcome Chad Pence to lead the brass staff team for the upcoming 2018 Drum Corps International season. Chad will be stepping into the Caption Head position replacing Brad Toth who will be moving on to pursue other opportunities.
"Brad has built an elite brass program for the Blue Knights and has been an integral part of our growth as an organization and I certainly wish him well in his future endeavors," said Blue Knights Executive Director Mark Arnold. "Chad brings extensive experience in drum corps and music education that will assure our continued growth as an organization. He's a great fit on our staff and we're all excited about working together in 2018!"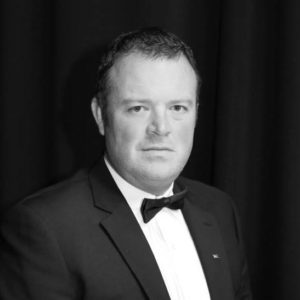 Chad Pence is currently the Director of Bands at Ashley Ridge High School in Summerville, SC. His marching band has been a consistent class 5A state finalist and symphonic band has consistently received Superior ratings in class 6 state concert assessment. In the spring of 2014, he was honored for 11 years of outstanding service to the band program at Fort Mill High School. While at Fort Mill, the marching band won 5 state championships and a BOA regional championship. The Wind Symphony was also a "featured ensemble" at the Music For All (Bands of America) National Concert Festival.
Chad earned his undergraduate degree in Music Education at the University of Kentucky, where he studied tuba with Dr. Skip Gray and performed with the Lexington Brass Band and The Four Horsemen Tuba/Euphonium Quartet, as well as the university's wind ensembles and orchestra. He currently performs in the Charleston Wind Symphony.
In addition to his exceptional work concert ensembles and marching band, Chad has more than 20 years of drum corps experience. He marched with Star of Indiana in 1993 and performed with the Star of Indiana "Brass Theater" in 1994. He earned his first DCI title marching with the Cadets of Bergen County in 1998 and 2 more titles as a brass instructor for The Cadets in 2000 and 2005. He has served on the brass staff of The Cadets, Carolina Crown, Magic of Orlando, and Capital Regiment. In 2013, he completed his 3rd year as Brass Caption Head for the Boston Crusaders. He maintains professional affiliations with MENC, SCBDA, and Phi Beta Mu.
"I'm very excited to be a part of the Blue Knights team," said Chad. "I'm looking forward to working with the membership and staff to contribute to the amazing growth of the Blue Knights organization."
∴ Learn more about the upcoming Blue Knights season here!
---