BLUE KNIGHTS PERCUSSION ENSEMBLE ANNOUNCES 2016 STAFF

DENVER, CO – The Blue Knights Percussion Ensemble (BKPE) is pleased to announce the staff for the upcoming 2016 season.
Mike Nevin is coming in as the Program Director and Staff Coordinator.  He is also leading the design team's efforts on the 2016 production. Read more about Mike Nevin here.
Amanda Montemayor, Ensemble Manager, is returning for her third consecutive season on BKPE staff.
The educational staff includes Colin Spear as Front Ensemble Caption Head, Pat Amann as Battery Caption Head, Danny Sibley and Allison Greenbaum as Front Ensemble Instructors, Zac Barnard as Snare Instructor, Zack Argotsinger as Tenor Instructor, Bryan LeFever as Bass Instructor, Ivan Fees as Cymbal Instructor, and Daniel Salgado as Assistant Cymbal Instructor. Jeremy Thompson will be Visual Caption Head with Keenan Evans as a Visual Coordinator.

The design team is comprised of top educational and design staff from the Winter Guard International (WGI) circuit and Drum Corps International (DCI) activity. Colin Spear will also be Composer and Front Ensemble Arranger, Alex Entin will be the Battery Arranger, Jeremy Thompson as Visual Designer and Sound Designer, Pat Amann and Zac Barnard as Show Designers, and Ivan Fees will be Art Director and head of Graphic Design. All facets of the design team will work with Mike Nevin, the Design Coordinator. Many members of the design team are also on the educational team, which will create a cohesive program from all angles.
To see the entire staff listing, click here.
To learn more, visit the Blue Knights Percussion Ensemble page.
---
 ABOUT THE AUTHOR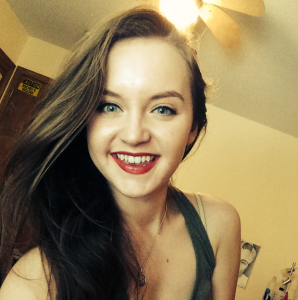 Rachel Hanna is a native of Des Moines, Iowa and is currently pursuing degrees in Communication and in English at Truman State University, located in northeast Missouri.
Rachel has been a passionate supporter of music and the marching arts for many years; she performed in Truman's Statesmen Color Guard in 2014 and has been involved in various choirs throughout her life. She continues her involvement in Truman State's music department through Sigma Alpha Iota, a national women's music fraternity. She also works on publicity staff as Social Media Specialist for the student-run Detours Magazine.