Blue Knights 2015 Send Off Performance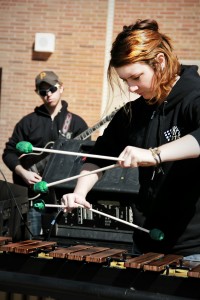 DENVER, CO – The Corporate Board of Ascend Performing Arts invites family and friends to join the members and staff to a send off show for the Blue Knights World Percussion Ensemble before they depart for the 2015 Winter Guard International World Championships.  The event will be free admission.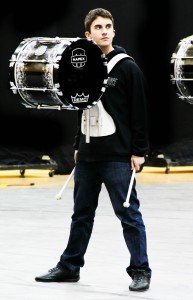 The send off show will be hosted at Rachel B. Noel Middle School in Denver, Colorado (map) on Sunday, April 5, 2015.  After rehearsing most of the day, the Blue Knights Percussion Ensemble will begin warming up "in the lot" at 4:30pm, a standstill run at 5:00pm and a full performance run at 5:15pm with the conclusion of the performance at 6:00pm.
We would love to have you attend and help us celebrate the conclusion of what has turned out to be a banner year for the Blue Knights Percussion Ensemble as they present "The World's A Stage" in Dayton!
Sincerely,
Mark Arnold, Executive Director, Ascend Performing Arts
Ken Adams, President, Ascend Performing Arts Corporate Board
Scott Factor, Vice President
Doug Kelley, Secretary
Darrell Griffin, Treasurer
Greg Andersen, Member-At-Large
Jonathan Fung, Member-At-Large
Iris Lee, Member-At-Large
George Lindstrom, Member-At-Large
Dallas Martin, Member-At-Large
Jason Robertson, Member-At-Large