BLUE KNIGHTS STAFF – Alex Entin (Battery Arranger)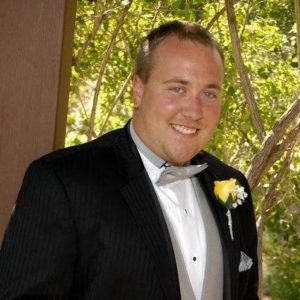 Alex Entin is a drum corps veteran who participated as a marching member as well as a staff member at both the Blue Knights and The Cavaliers drum and bugle corps. His extensive knowledge of the marching arts includes many years of experience on staff and as a member with multiple Colorado high school winter percussion ensembles as well as the Independent World Class Blue Knights Percussion Ensemble.
Alex recieved his Bachelors in Music Education from the University or Northern Colorado under the instruction of Professor Gray Barrier.  Other former teachers include Jim White, Ben Waters, Jason Kilhe, Ray Ullibary, Mike Nevin, Greg Kitto, Pat Amann, Brent Montgomery, Peter Bretz, Troy Thamert, Jason Keeling, Aaron Vogel, Shilo Stroman, Eric Ridenour, Tohbias Juniel, David Killinger, Jim Cassella, Jim Ancona, Murray Guseck, Brian Perez, Brian Tinkel, Dustin Schletzer, Aaron "Bootsy" Collins, Rob Pastor, Carl Eppler, Joe Fant, Sean McElroy, to name a few…
He currently holds the position of Assistant Band Director at Air Academy High School on the United States Air Force Base near Colorado Springs, Colorado. His amazing wife Savannah also teaches music while raising their son Mason who will be four years old in October.