Blue Knights Staff – Ashley Bushwood (Visual Instructor)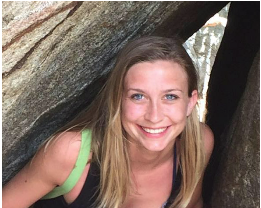 Ashley is excited to return for the Blue Knights staff this 2018 season. Ashley has over 14 years of marching experience as well as over 26 years of dance experience. She has also been playing the flute for over 17 years. She was part of the Pride of Owasso while she was in High School in Oklahoma and continued her marching experience in college at Syracuse University in New York where she graduated in 2012 with a degree in Earth Science and another degree in English and Textual Studies.
She also spent a summer in 2015 with the Bluecoats Drum & Bugle Corps on their administrative team. Ashley currently resides in Springboro, OH where she works Full-Time at Fred J. Miller, Inc. She also has been marching in Rhythm X Winds since 2016 as their flute player. Ashley also teaches at Centerville High School and Miamisburg High School in the fall and also teaches Miamisburg Winds in the winter.