BLUE KNIGHTS STAFF – Brandon Amaral (Front Ensemble Instructor)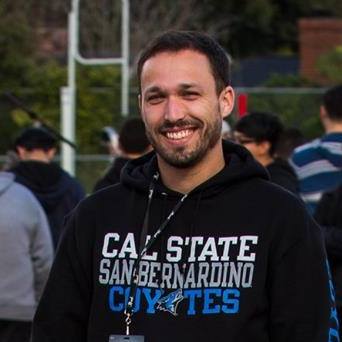 Brandon Amaral is a Southern California educator joining the Blue Knights Drum & Bugle Corps as a Front Ensemble Instructor for 2018. Brandon earned his Bachelor of Science in Applied Mathematics from California State University San Bernardino and is currently studying at CSU Fullerton to earn a single subject teaching credential in Secondary Level Mathematics. Brandon directs the front ensemble at Diamond Bar HS and serves as instructional staff with Broken City Percussion and the Riverside City College Marching Tigers.
Brandon studied percussion under Dr. Matthew Altmire at Mt. San Antonio College and performed with RCC Indoor Percussion, The Academy Drum & Bugle Corps, and the Madison Scouts Drum & Bugle Corps. Past teaching credits include seasons with POW Percussion, Dark Sky Percussion, Mandarins, and Pacific Crest.