BLUE KNIGHTS STAFF – Clayton Finlayson (High Brass Instructor)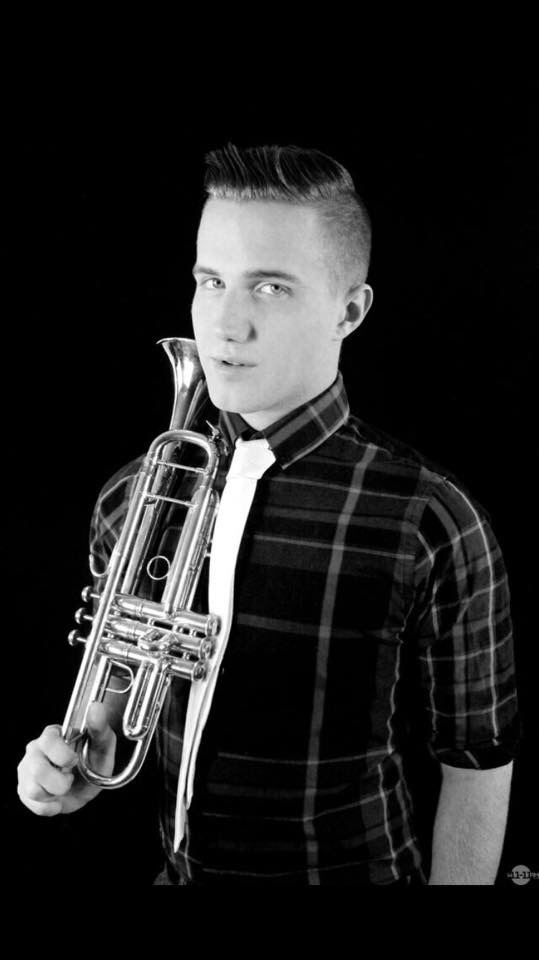 Clayton Finlayson is a High Brass instructor for the Blue Knights Drum & Bugle Corps. He started his involvement with marching band in 2008 when he joined the Harrison High School Marching Band under the direction of David Vandewalker, Steve Meyer, and Joshua Ray. In 2009, he joined Alliance Drum & Bugle Corps based in Atlanta, Georgia, where he also marched in 2010. Clayton graduated from Harrison in 2011 and enrolled at Georgia State University to study trumpet performance & music management. His previous private instructors include Jennifer Marotta, Dr. Amanda Pepping, and Hollie Lifshey.
Clayton went on to join DCI and the Carolina Crown hornline in 2012 and again for their first world championship in 2013. He then joined The Cavaliers for his age-out season in 2015. In 2016, he accepted a position as an intern to teach with the brass staff at The Cavaliers.
Along with drum and bugle corps, he has been very active with teaching high school marching bands including Kell High School, Terry Sanford High School, Round Rock High School, TX; Leander High School, TX; Centennial High School, Kennesaw Mountain High School and is currently on staff with the Kennesaw State University Marching Owls.
Clayton currently resides in Atlanta, Georgia where he is a full time flight attendant for Delta Air Lines.