Blue Knights Staff – Daniel Salgado (Cymbal Instructor)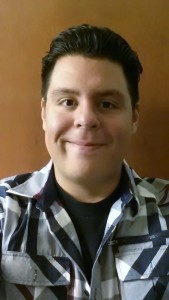 Daniel Salgado is proud to return to the Blue Knights Percussion Ensemble, this time as Cymbal Instructor after helping as an Assistant Cymbal Instructor in 2016. Being involved in the cymbal community since 2010, Dan began marching and playing with the University of Colorado Drumline in Boulder. There, he served as Cymbal Captain for four consecutive seasons with the Golden Buffalo Marching Band and helped to build the cymbal section through innovation and pageantry. Dan was a member of the Blue Knights Cymbal Line in 2012, 2013, and 2015, serving as the cymbal section leader for the latter two seasons.
Dan graduated from Gateway High School in 2010 and CU Boulder in December 2014 with a degree in International Affairs and a minor in Education. He currently works as an Operations Coordinator in Denver.
During the 2017 season, Dan hopes to support and continue to learn from the BKPE staff while instructing the cymbal line. As a recent age out of the ensemble, he is excited to continue being a part of the increasingly innovative and ever-changing cymbal culture for many years to come.