BLUE KNIGHTS STAFF – Don Taylor (High Brass Instructor)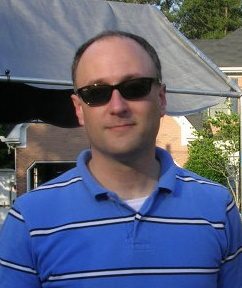 Don Taylor is a High Brass instructor for the Blue Knights Drum & Bugle Corps. Don was a band director for over 17 years, ten of which were spent in Cobb County, Georgia, as the head director at Simpson Middle School, which feeds into both Sprayberry and Lassiter High Schools. During Mr. Taylor's tenure at Simpson, the 7th and 8th grade bands consistently earned superior ratings, both on stage and in sight-reading, and the 8th grade band also earned favorable reviews at the 2001 Bands of America Regional Concert Festival held in Lexington, KY.
From 1996 to 2005, he was on the staff of the renowned Lassiter Trojan Band, serving as brass caption head and also as a marching instructor. During his time at Lassiter, the Lassiter Band participated in the Macy's Thanksgiving Parade in 1999 and again in 2004, as well as The Tournament of Roses Parade in 2001 and 2005. The band also won the Bands of America Grand National Championship in 1998 and 2002.
Don also has an extensive background in drum corps, having performed as a lead soprano soloist with the Suncoast Sound Drum and Bugle Corps in 1984 and 1985, then later going on to be one of the original staff members of the Carolina Crown Drum and Bugle Corps in 1990. Mr. Taylor taught at Crown from the very first day until the corps' first DCI finals appearance in 1995, and was brass caption head from 1991 through 1995.
During the time Crown competed in DCI's Division II (now known as Open Class), from 1991 until 1993, the brass section won the High Brass Award all three years, and the corps also won the DCI Division II World Championship in 1993. From 1996 to 1998, he served as the brass caption head for the Magic of Orlando Drum and Bugle Corps, then in 1999 on the brass staff of the Crossmen.
Don also served as a judge for Drum Corps International for four seasons (2002-2005), judging brass performance, ensemble music, and general effect music. He also has judged many marching band competitions all across the Southeast and Midwest, and continues to do so to this day.
In addition to his teaching experience, Don was the 3rd trumpet in the Salisbury Symphony Orchestra (NC), as well as a regular performer in the pit orchestra for the Piedmont Players, as well as theater productions at Catawba College. His other professional playing experiences have varied from playing the national anthem at sporting events to playing in the band for Barnum & Bailey's Circus.
Don currently teaches private lessons on Trumpet, French horn, Trombone, Euphonium and Tuba in the Metro Atlanta area. He lives in Kennesaw with his wife, Dr. Allison Maddox, and the two coolest cats in the world, Norman and Chipper."