Blue Knights Staff – Ethan Goddard (Assistant Tour Manager)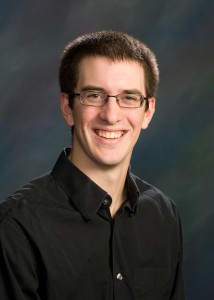 Ethan Goddard has been a member of the Blue Knights Drum and Bugle Corps Admin Team as an Assistant Tour Manager since 2013. Ethan graduated from Columbine High School in 2010, received an Associates of Math from Arapahoe Community College in 2014, and is currently pursuing a Bachelor's in Electrical Engineering from University of Colorado Denver.
An alumni of the drum corps, Ethan started as a tuba player in 2010 and aged out in 2013, and is a recipient of the "Blue Knight of the Year" award. Since then he has been an assistant tour manager for the Blue Knights Drum and Bugle Corps, helping to coordinate and run audition camps, all­ days training, and the summer tour. He is glad to be returning for another year in 2015 and excited for what the summer holds after an excellent 2014 season.