Blue Knights Staff – Garrett Aman (Front Ensemble Instructor)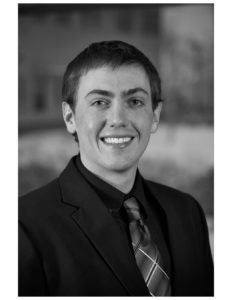 Garrett Aman is a front ensemble instructor for the Blue Knights Percussion Ensemble. He is a percussionist and educator in the Denver area. He began playing drums at a young age through the encouragement of his parents, both of whom are music teachers. Garrett continued playing drums as well as several other instruments until joining the marching band his first year of high school. It was at that point he decided to focus his studies on percussion and pursue music as a career.
Garrett graduated from Douglas County High School in 2009 and holds a Bachelors degree in percussion performance from the University of Colorado – Boulder and a Masters degree in percussion performance from West Chester University of Pennsylvania. He was a member of the Blue Knights Percussion Ensemble in 2009 and has performed professionally with groups including the Liberty Wind Symphony, Bay-Atlantic Symphony Orchestra, and Reading Opera Orchestra. Garrett has shared the stage with performers including the Canadian Brass, Allen Vizzutti, and others and has performed across much of the east coast as well as Costa Rica.
As an educator, Garrett has worked with several high schools including Pomona High School, Fairview High School, Cab Calloway School of the Arts, and is currently a percussion instructor for Bear Creek High School and Conifer High School. Garrett also spent several summers working for the WCUPA High School Summer Music Institute and Elementary/MS Summer Music camps.
Garrett moved back to CO in the fall of 2015 after finishing his masters in West Chester, PA and recently bought a house in Denver with his girlfriend Lorraine.