BLUE KNIGHTS STAFF – Jacob Rodriguez (Low Brass Instructor)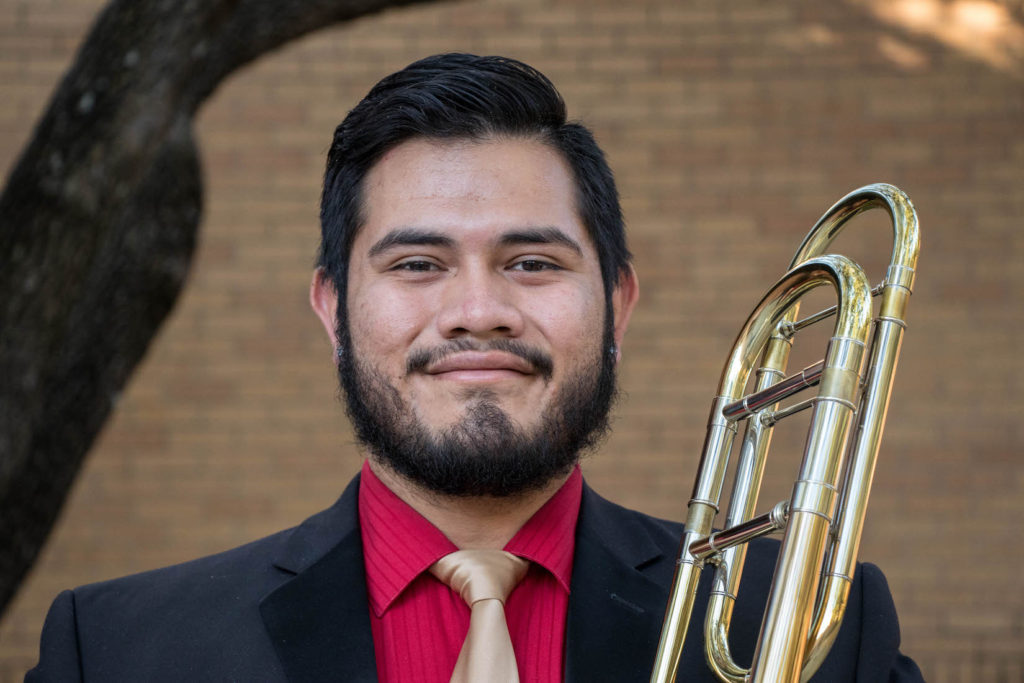 Jacob Rodriguez is a low brass instructor for the Blue Knights Drum and Bugle Corps. Originally from San Antonio, TX, he is currently enrolled at the University of North Texas in Denton, TX where he is studying Instrumental Music Education. While at UNT, he has had the opportunity to perform in many of the Wind Studies Division ensembles, Jazz Studies Lab Bands, the UNT 8 O'Clock Steel Band, and in three of the UNT Trombone Choirs.
Jacob spent a total of six years involved with drum corps as a marching member. He began his marching career with Revolution in 2012, then went to Genesis from 2013 to 2014, and marched the last three years with the Blue Knights (2015-2017). His age-out year was spent as the baritone soloist for the 2017 production, i.
Outside of drum corps, Jacob has been teaching marching band from 2015-2017 for Fossil Ridge High School in Fort Worth, Texas as well as Byron Nelson High School in Trophy Club, TX for the 2017 season.
Jacob's professional affiliations include the Texas Music Educators Association and Phi Mu Alpha Sinfonia, where he currently serves as President of the Gamma Theta Chapter at the University of North Texas.
Jacob is very excited to spend his first summer on staff with the Blue Knights Drum and Bugle Corps for the 2018 season along with the opportunity to learn and teach with this incredible group of educators.