Blue Knights Staff – Jordan Helwerda (Assistant Drum Corps Director)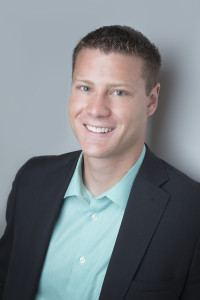 Jordan Helwerda has been named Assistant Director of the Blue Knights Drum and Bugle Corps. Helwerda is the first Assistant Director for the Blue Knights since Casey Smith held the position in the early 1990's. Helwerda was drum major for the Blue Knights Drum & Bugle Corps from 2008 to 2010, then returned as tour manager in 2011. From 2012 to 2015, he assisted the drum corps in several capacities including spending time on the support and administration team.
"I am grateful for the opportunity to become more involved in an organization that I have  been deeply passionate about for years," said Jordan Helwerda. "Being a part of the Blue Knights as a member has taught me so much about myself and prepared me with the skills to be successful in my professional life. I truly see the value that drum corps provides young adults and am happy that I can be a small part of bringing that experience to today's youth."
Helwerda is from Calgary, Alberta where he currently resides. He works as a realtor, real estate developer and investor. He intends to commute to Denver as needed to fulfill his responsibilities to the Blue Knights as the drum corps moves forward with planning for the 2016 season.