Blue Knights Staff – Keenan Evans (Ensemble Manager / Visual Design)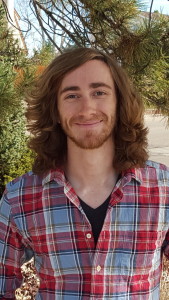 Keenan Evans has been teaching with the Blue Knights Percussion Ensemble as a Visual Instructor since the 2015 season with the 2018 season as his first year as Ensemble Manager. Keenan graduated from Columbine High School in 2009 and went on to march mellophone as a member of the Blue Knights Drum & Bugle Corps starting in 2010 and aging out in 2012. He also marched in the Blue Knights Percussion Ensemble on cymbals for the 2013 & 2014 seasons. Keenan was the recipient of the Tigue Boxwell Memorial Award in 2012 (drum corps) and the Dan Burke Memorial Award in 2014 (percussion ensemble). In 2013 & 2014, Keenan served as the visual instructor at Evergreen High School.
Since 2013, Keenan has been a member of the Blue Knights Drum & Bugle Corps Admin Team as an Administrative Assistant during the summer national tour. As Ensemble Manager, Keenan uses many of the skills he developed over his years on tour administratively to help manage the percussion ensemble. Keenan graduated from the University of Colorado Denver with a Bachelors degree in Mathematics and a Minor in German Studies.