BLUE KNIGHTS STAFF – Keith Tye (Low Brass Instructor)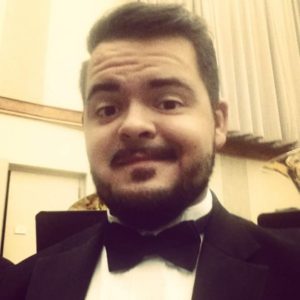 Keith Tye is a Low Brass instructor for the Blue Knights Drum & Bugle Corps. He is currently enrolled at Ball State University and is working to earn his bachelors degree in instrumental music education. He is a euphonium primary as the top chair in the wind ensemble.
Keith marched for 5 years with the Blue Stars in 2011 and with Carolina Crown from 2013-2016. In his marching career at Carolina Crown, the corps won two Jim Ott best brass performance awards, two John Brazzale best visual performance awards, two Don Angelica Best Overall General Effect Awards, and its first ever DCI World Championship.
In the 2017 season, Keith worked with the Academy Drum and Bugle Corps as the Euphonium technician. He is currently a low brass technician for the 2 time world champion Rhythm X Winds for WGI winds. He has also taught with the Carmel High School Marching Band from Carmel, Indiana and many other high school groups in the Greater Dayton/Cincinatti area.
He is incredibly excited to join the Blue Knights staff for the 2018 season and for the opportunity to work with this amazing staff.