BLUE KNIGHTS STAFF – Matt Urbanek (High Brass Instructor)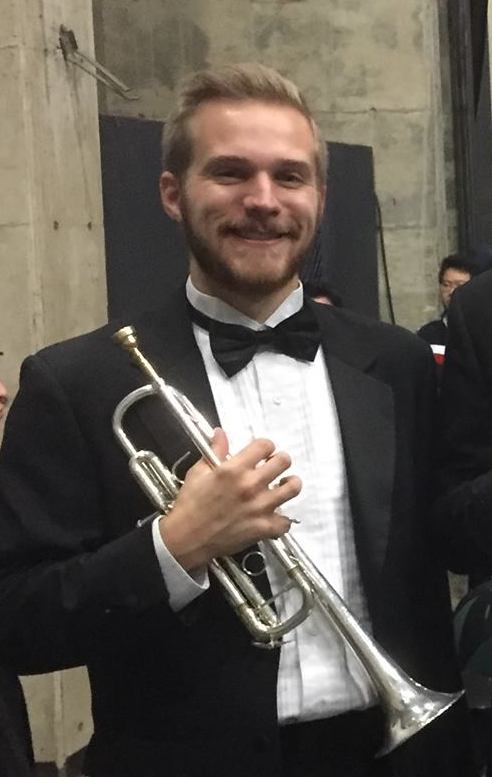 Matt Urbanek is a High Brass instructor for the Blue Knights Drum & Bugle Corps. A native of Fairfax, VA, he is currently residing in Bloomington, IN pursuing a Masters' degree in Trumpet Performance from the Indiana University Jacobs School of Music, where he has played in the Concert Orchestra, University Orchestra, Brass Choir and several chamber groups.
Matt graduated from The Ohio State University in May 2016 with undergraduate degrees in Music Education and Trumpet Performance. At Ohio State, Matt played with the Wind Symphony, the Symphony Orchestra and the Jazz Ensemble, and completed his student teaching at Dublin Coffman High School in Dublin, OH. Matt has studied trumpet privately with Terry Detwiler, Richard Burkart, Tim Leasure, and John Rommel.
Matt was a trumpet technician on the brass staff at The Academy in 2017, as well as having
taught brass and visual for one full season and several camps at Dublin Coffman High School. He is currently teaching private lessons and sectionals in the Southwest Indiana area. Matt also marched three seasons with Carolina Crown Drum and Bugle Corps (2013-2015) and was a member of The Ohio State University Marching Band (2011-2014).