BLUE KNIGHTS STAFF – Robert Johnson (Trumpet Instructor)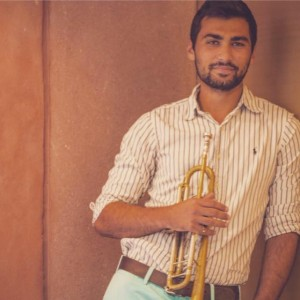 Robert Johnson is a Trumpet instructor for the Blue Knights Drum & Bugle Corps. He currently resides in Fort Lauderdale, Florida where he teaches marching band, gives private instruction to developing brass musicians, and teaches clinics at local schools. He holds the position of music caption head at Jupiter High School and is also a staff member at West Broward High School.
Prior to moving to the South Florida area in August of 2017 Robert lived in Tampa while he attended the University of South Florida as a music performance major. During his time in Tampa he kept a busy schedule both as a freelance musician and an educator. While studying at the University of South Florida, he had the pleasure of performing in the Wind Ensemble, Symphony Orchestra, Big Band 1, and USF Trumpet Ensemble. As a member of these ensembles he was afforded the opportunities to play at Carnegie Hall, the American Bandmasters Association conference, and the National Trumpet Competition as well as sharing the stage with distinguished guest artists including Ron Blake, Rex Richardson, and Rufus Reid. Outside of his college ensembles he also maintained an active career as a freelance musician in the Tampa Bay area and performed for several seasons at Busch Gardens and Adventure Islands theme parks.
Robert's career in the marching arts began as a member of the Boston Crusaders Drum and Bugle Corps trumpet section from 2011-2013 and ended earning a silver medal with Carolina Crown in 2015. After aging out he joined the brass staff at the Academy Drum and Bugle Corps in 2016 and 2017 where he had the honor of playing a small role in the corps' first appearance in World Class Finals.
Robert is excited to join an outstanding team of educators at the Blue Knights and to work with a group of performers whose reputation for quality and uniqueness is well known in the DCI community.