BLUE KNIGHTS STAFF – Steven Herman (BASS DRUM INSTRUCTOR)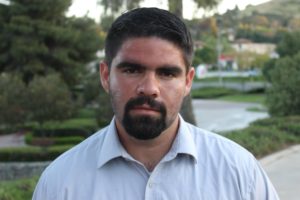 Steven began his marching career at Chino High School becoming a WGI World Class Finalist in 2010 for the first time. After graduating he then went on to become a member of POW Percussion from 2012-2013, Pulse Percussion from 2014-15, eventually aging out at Broken City in 2016. His DCI experience includes Gold 2011, The Academy 2012, and the Phantom Regiment 2013-2015.
As an educator Steven has worked with various programs in the Southern California area including Walnut, Rowland, Vista Murrieta, and Chino High School where he has served as the Battery Caption Head and Arranger since 2015. In 2017 he then assumed the role of Caption Head and Battery Arranger of the formerly known Orange County Independent where they became a WGI Finalist placing among the top five ensembles. This will be Steven's second year on staff with the Blue Knights.