Blue Knights Staff – Tanner Valles (Equipment Instructor)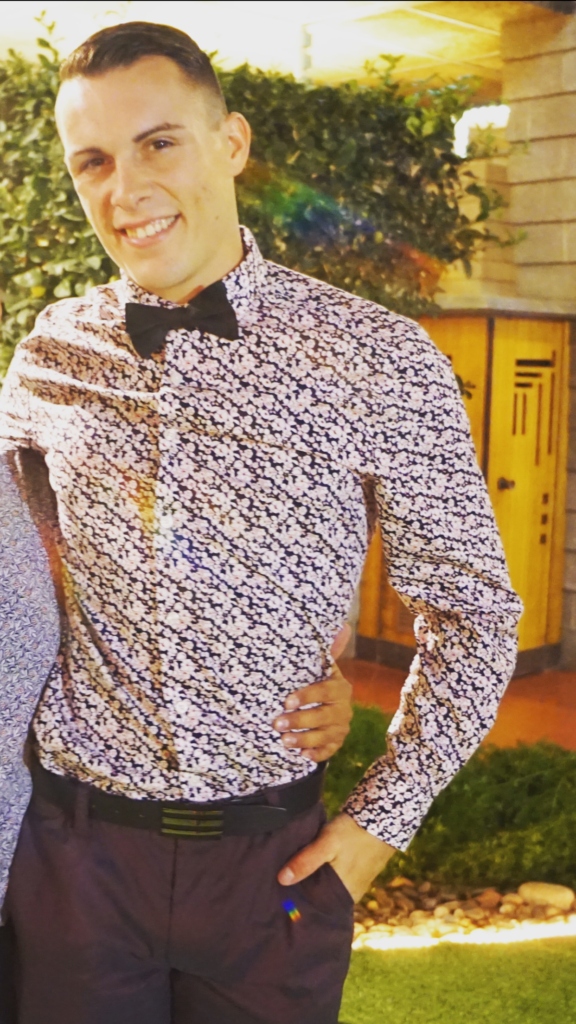 Tanner Valles is a color guard equipment instructor for his 1st full year for the Blue Knights Drum & Bugle Corps. Tanner Valles was born in California but grew up in Indiana where he was first exposed to color guard. He graduated from Perry Meridian High School in 2013 and started guard in 2009.
Tanner knew he had to keep color guard in his life forever so his junior year he auditioned for the Bluecoats Drum & Bugle Corps and marched for two seasons (2012 and 2013), and also marched with the Blue Knights in 2014. After gradation he resided to Tempe, AZ. He attended Arizona State University for his Bachelors in Dance Performance, and has been a part of the ASU Winter Guard program, Fenix Independent (2014-2018).
Tanner began his teaching career his senior year at Pike High School in Indiana. When he moved to Arizona he then branched out to teaching at several schools. He began with Highland High School, Mesa High School, Tempe High School, Perry High School and Gilbert High School. Currently he is Co-Caption Head with his partner Victor Rosas at Highland High School.
Tanner hopes for one day after his performing career to be able to give back to all the organizations that have blessed him with the love for this activity. 2018 will be Tanner's first official year with the Blue Knights Drum & Bugle Corps Color Guard, and we are excited about what he has to offer our students.