Blue Knights Staff – Brad Toth (Brass Caption Head)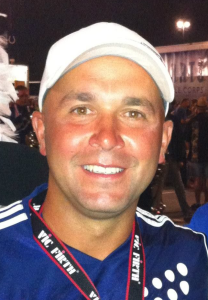 Brad Toth is the Brass Caption Head for the Blue Knights Drum & Bugle Corps.
Brad has been involved in music education for over 12 years. He has been a band director and clinician in Texas for the last 9 years. Brad has worked as an instructor with the Cadets for several years before coming to the Blue Knights in 2011 as a brass instructor. He is currently in his 4th year with Blue Knights and 3rd year as Brass Caption Head. He performed with The Cadets drum corps for 4 years were he played trumpet and was drum major in 2001. Brad currently lives in Fort Worth, TX with his wife Sara.