Blue Knights Staff – Chris Murphree (Front Ensemble Instructor)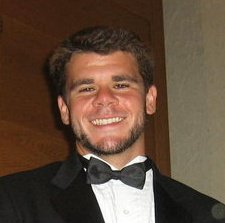 Chris is currently a freelancing percussion specialist in central Indiana, primarily working with Brownsburg and Plainfield High School. He is also the front ensemble coordinator and arranger for the Legacy Percussion Ensemble based out of Indianapolis, IN. He also served as an arranger and teacher with Goshen High School from 2015-2017.
Chris received his Master's degree from Indiana University, and his Bachelor's degree from Middle Tennessee State University, where he has also served as an Adjunct Professor of Percussion. During his time at IU he served as the associate instructor for the Marching Hundred Drumline.
His marching career includes Spirit of Atlanta, The Cavaliers Drum and Bugle Corps, and Music City Mystique. His past drum corps teaching experience includes Troopers, Phantom Regiment, and he is currently on staff with the Blue Knights Drum & Bugle Corps.