Blue Knights Staff – Colin Spear (Front Ensemble Caption Head/Composer/Arranger)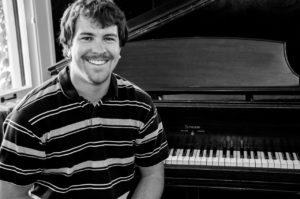 Colin Spear is excited and honored to be returning as the Front Ensemble Caption Head and Composer/Arranger with the Blue Knights Percussion Ensemble. He has been teaching and writing for BKPE since the 2013 season. Colin was a member of the ensemble from 2009-2011 and was section leader and the Front Ensemble Member of the Year in 2011, the year that the group won the prestigious WGI Fan Favorite award.
Colin is also currently the Percussion Director for the 8-time RMPA PSO State Champion and 2-time WGI PSO Finalist Monarch High School. He continues to teach, consult, and compose for several other local high schools, including Cherry Creek High School and Chaparral High School.
Colin graduated from Monarch High School in 2006, and holds a degree in Percussion Performance from the University of Colorado – Boulder where he studied under Dr. Douglas Walter. Colin has performed professionally with the Boulder Philharmonic Orchestra, the Niwot Timberline Orchestra, and abroad with the Doha International Orchestra. He has also played numerous musical theater shows, including stints with Broadway in Boulder and CenterStage Theater.
He was also flown to Doha, Qatar as a percussion specialist where he taught at the American School of Doha and performed throughout the country. He currently lives in Broomfield, CO, with his wife Becky, daughter Norah, and son Theo.